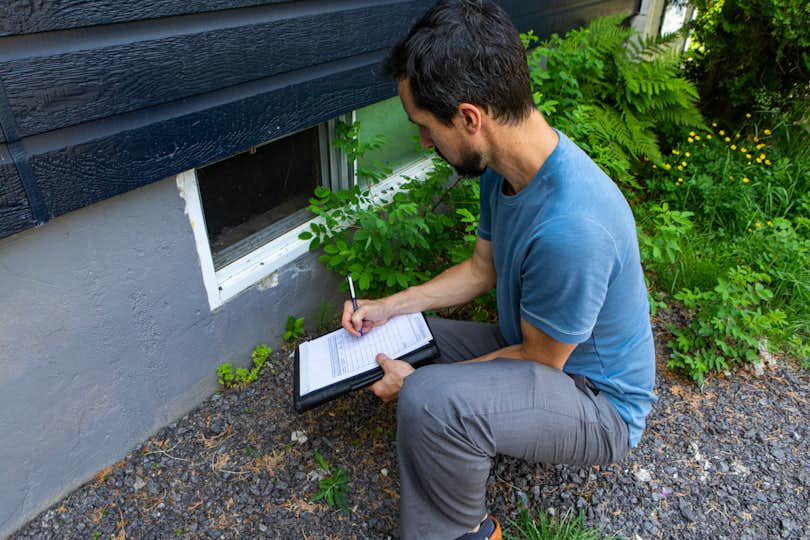 When buying a home, you want to ensure it is in the best possible condition. You should have a home inspection to ensure your home has no nasty surprises.
A home inspection checklist is helpful as it will allow you to ensure the inspector has covered all your concerns. The inspector you hire will likely uncover any problems, but sometimes more specialized inspections are required.
If you think the home you are looking to buy might have some problems, these might not be on the checklist for home inspections covered in a normal inspection report.
We will look at some things you might need additional inspections for. In real estate, these are referred to as specialized inspections.
Mold
If there is mold in the home, it is often an indication of larger issues. This could have been caused by water damage, leaks, and sometimes even floods.
A mold specialist will look for visual signs of a problem and take air samples to determine if mold exists and what type is present. Thermal imaging can be used to find damp areas that could be a breeding ground for mold.
Most buyers will want any mold discovered to be addressed by the seller, whether remediating the mold or providing a seller concession for the cost.
Pests
Repairs could become expensive if there is a pest infestation in the home. Termites and similar pests can do serious damage to your home.
An inspection from a specialist will be required to determine if your potential home has a problem with pests. They can identify if there is an infestation of termites, rodents, carpenter ants, and other creatures that could be doing damage to the property.
The inspector will be able to see how bad the problem is and how long the infestation has been allowed to grow.
It won't be unreasonable to ask a seller to repair any damage found from termites. Asking for a pest treatment when other insects are found, such as carpenter ants, is commonplace. The cost of treating pests is well worth it.
Radon
You can't see radon in your home, but if there are high levels present, it could cause you and your family serious health problems.
It is estimated that nearly one in five homes in the United States have higher radon levels than recommended.
If the home you're looking to buy has a basement, there is a greater risk of radon entering the property through the sump well or other voids.
The EPA recommends that every house is tested for radon as part of the buying process, and you should certainly consider having this inspection completed before buying.
If the previous owner had the home tested for radon, these results could be used to check if the levels increased.
You may also want to test for other things in the air if you have allergies.
Lead-Based Paint
Lead-based paint is hazardous, particularly to young children, even with low lead levels.
Homes built before 1978, and sometimes even more recently, could have lead paint present. A trained professional will take samples, checking whether peeling or chipped paint around the home contains lead.
It is essential to note that if you are getting an FHA loan, there are inspection requirements for lead paint. The appraiser will not allow peeling or flaking paint in homes built before 1978.
Chimney
There could be potential problems with your chimney that might cause blockages and even fires. If you have concerns about the chimney, an inspection will check for exterior cracks and a creosote build-up that could cause an unexpected fire.
Septic System
If something goes wrong with the septic tank in your home, the repairs could be very costly, not to mention unpleasant.
A professional septic inspection will access the tank, checking the sludge layer and ensuring the drain field works correctly.
They will examine the components in the system and assess whether the tank is large enough for your home.
If you are buying a home with a septic system, you don't want to discover it has serious problems shortly after moving in.
While a normal home inspection will make some checks on the septic system, they could quite easily miss important problems that could be very expensive later.
Pool and Spa
Having a pool or spa can be a great addition to your home, but if you don't have this inspected, you could face large bills to ensure the pool is usable. The pool's structure should be inspected, and pumps, heaters, and filters checked to show they are in a good condition.
While cracks in the swimming pool construction will be obvious causes of leaks, the plumbing system should be inspected to ensure that water drains away properly, but only when required.
Safety measures like covers and other hardware must be good enough to ensure the pool is secure when it is not in use.
The Bottom Line
While buying a home is expensive, you must ensure you aren't buying a property with hidden costs.
Additional inspections will add to your costs but could save you a lot in the long run.