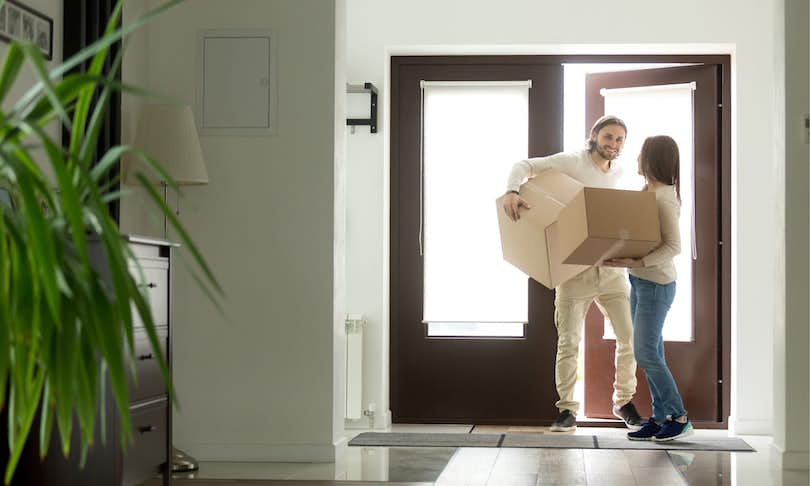 It's no secret that millennials — also known as Generation Y — have, generally speaking, not been a top priority for the real estate industry at large.
The prevailing narrative is that a confluence of factors, including unprecedented levels of student debt, the rise of the gig economy, and coming of age during 2008's housing market crash and subsequent recession, have yielded a fiscally insecure and stunted generation, more averse to property investment and homeownership than its predecessors.
While there may be some shreds of truth in these ideas, much of the new research paints a very different picture.
For example, Clever Real Estate's own study found that 84% of millennials believe that buying a home remains a core component of the American Dream, and, according to a 2018 Bank of America survey, a majority of millennials prioritize homeownership (72%) over other major life events and goals, such as getting married (50%) and having children (44%).[1] In other words, for many Gen Y-ers, buying a home isn't just about being sensible — it's a fundamental value.
This shift in mindset is directly reflected in emergent data, which shows a significant uptick in millennial homeownership in recent years. While the most recent figures from the U.S. Census Bureau indicate that ownership rates remain highest among householders ages 65 and over (78.6%),[2] buyers 37 years and younger make up the largest share of home buyers (36%).[3]
All of this is to say that millennials are already well on their way to becoming the driving force in the residential real estate market, a role they'll likely continue to play for decades to come.
In order to get a clearer sense of who the millennial home buyer is, Clever recently conducted a survey of 1,000 Americans who indicated they were planning to buy a home in the next year.
What did we learn? That although Gen Y-ers are seemingly following in their predecessors' footsteps when it comes to purchasing homes, they couldn't be more different in terms of their values, expectations, and methods.
In other words, millennial home buyers aren't who you think they are. Here's what you need to know.
Executive Summary
Approximately 79% of millennial home buyers are buying for the first time. Because they're new to the process, most (approximately 82%) are looking for helpful online tools and trustworthy real estate agents to guide them.
Millennial home buyers are thinking long-term when it comes to where they buy — contrary to popular belief, they value safe neighborhoods and good schools over walkability and short commutes.
Millennials aren't afraid of a fixer-upper — 67% would put an offer on a home in need of major repairs.
Saving for a down payment is the biggest barrier to entry for millennial home buyers, but nearly 84% believe that homeownership is part of the American Dream.
When it comes to reaching Gen Y home buyers, mobile reigns supreme — 63% of millennial respondents said their phone was their primary research tool.
Zillow wins out as the most popular real estate search portal among millennials.
Fast Facts
The majority of millennial home buyers are white (58% of respondents compared to 8% of African American respondents)
20% of millennial home buyers are living with a partner, but not married (more than any other generation)
Millennials are 52% more likely to buy a multi-family property compared to Generation X and Baby Boomers
Analysis & Insights
Most Millennials Are First-Time Home Buyers
Approximately 79% of millennials are first-time home buyers — in fact, a Gen Y-er is 34% more likely to be a first-time home buyer than a member of an older generation. What this means is that most millennials are new to and actively looking for new tools and help with the home buying process.
Millennials Rely on Technology and Agents to Find New Homes
When looking for new homes, millennials overwhelmingly favor online listing services, such as Zillow, Trulia, and Redfin (87%), which doesn't come as much of a surprise; however, despite their reputation for being self-sufficient consumers, most Gen Y-ers still see value in working with realtors (82%).
The point is that while many utilize online tools to browse new homes and conduct initial research, they still want help from agents — and early on in the process.
Millennials Want Agents They Can Trust
Because most millennials are new to home buying, the number-one trait they're looking for in a realtor is trustworthiness (46%), followed by knowledgeability (25%). They don't know how the process works or what to expect, so they need someone they can trust to guide them through and help them achieve an optimal outcome. A flat fee MLS listing probably won't cut it for these types of buyers once they enter the housing market.
Millennials Who Don't Work With Agents May Not Understand the Value
Approximately 38% of millennial home buyers aren't working with a realtor. This may come as a result of being new to the process and, therefore, unaware of the advantages of doing so, such as help with negotiation and paperwork. When communicating with prospective millennial clients, realtors need to make sure they're effectively conveying their own value proposition. Many may not understand the seller often pays realtor commission fees.
Millennials Are Obsessed With Their Phones When it Comes to Real Estate, Too
It was only a matter of time before millennials' SnapChat and Instagram addictions started to reshape the real estate market.
Millennials have earned a reputation of being smartphone-obsessed — and when it comes to real estate, the stereotype seems to hold up just fine. In fact, they're 27% more likely to use their phones when searching for new homes than older generations, who tend to favor desktops and tablets.
Among the leading online listing services, Zillow was far and away millennials' top choice. 80% of respondents said they relied on the platform to search for new homes. Considering its intuitive, mobile-optimized interface, visual-heavy experience, constant updates, and depth of information offered, it's no surprise that Zillow has left its competitors' in the digital dust.
Millennials Number-One Barrier to Entry Is Down Payments
The biggest barrier to homeownership for millennials is saving for a down payment (37%), followed by high home prices (24%), a overly competitive buyers' market (17%), and qualifying for a mortgage (13%).
This is where millennial-centric issues like student debt and rising rent prices really factor into the equation. While Gen Y-ers are, on the whole, earning more than previous generations did at their age, millennial-specific issues like higher costs of living and poor credit are making it difficult for them to break into the market.
Millennials Are Hesitant to Make Offers
Our survey found that many millennials are window shopping for homes: approximately 37% of respondents said they hadn't put in an offer on a home in the past year. This may be a result of the aforementioned barriers to entry, or the fact that most millennials are first-time home buyers and, if they're not working with an agent, may lack the requisite experience and confidence to initiate the process.
Millennials Prioritize Safe Neighborhoods and Good Schools
38% of millennials said that neighborhood safety was their top consideration when looking for a new home, followed closely by school district quality (35%). In fact, they're 46% more likely than the older generations to list school districts as the most important factor in deciding where to live — which makes sense, considering that more and more millennials are beginning to settle down and start their families.[4]
Interestingly, millennial home buyers were not particularly concerned with commute time (11%), walkability to bars, restaurants, etc. (9%), or proximity to family and friends (3%).
Millennials Want Affordable Homes
31% of millennials are looking to purchase more affordable homes in the $100,000 to $199,999 price range. 27% are comfortable paying between $200,000 and $299,999, and 15% between $300,000 and $399,999.
This makes sense, considering that millennials are still relatively new to the workforce and lack the spending power of older generations.
Millennials Aren't Afraid of a Fixer-Upper — Sometimes to Their Own Detriment
Approximately 68% of millennials indicated they would be willing to purchase a home requiring major repairs. This data is supported by a recent Home Advisor study, which found that millennials are more likely than any other generation to remodel their homes and, as a group, had actually completed the most home projects over the previous 12-month period.[5]
Of course, some millennials fail to realize that buying a home in need of major repairs might hurt them if they don't have adequate savings. According to the same Home Advisor report, the average cost to remodel a bathroom in 2018 was $9,742, whereas a kitchen was $22,145.7 Millennials laden with debt and/or struggling to save enough for a down payment should think twice before investing in a home in need of immediate, structural repairs.
Millennials Buy Homes for Many Different Reasons
The number-one reason millennials gave for buying a new home was the need for more space (54%); however, this was closely followed by the belief that it's a sound investment (43%), it's more affordable than renting (43%), and that they want more privacy (38%).
All of these reasons reflect larger trends we're seeing within the industry and among millennials at large.
Again, there's the fact that millennials are settling down and starting families — but they're also savvy investors. Millennials are 52% more likely than Baby Boomers and Gen X-ers to invest in a multi-family property, and 9% of respondents said they were interested in renting out new properties for passive income. For some, this could even be seen as a path to overcoming obstacles to home ownership — additional passive income could be applied to mortgage payments, repairs, etc.
Full Survey Results
View the full survey results here.
Download raw data as an .xls file.
Methodology
The proprietary data featured in this report derives from an online survey commissioned by Clever Real Estate and conducted by Pollfish. In total, Pollfish surveyed 1,000 Americans who indicated they were planning to purchase a new home within the next year. Pollfish was responsible for finding and screening the participants. 51% of respondents identified themselves as between the ages of 18 and 34 — classified as millennials for the purposes of this report. The survey was conducted on December 28, 2018.
Contact
6358 Delmar Blvd suite #300
Saint Louis MO 63130.
P: 1-833-2-CLEVER
Footnotes
[1] 2018 Fall Homebuyer Insights Report, Bank of America
[2] Housing Vacancies and Homeownership, U.S. Census Bureau, 2018
[3] 2018 Home Buyers and Sellers Report, National Association of Realtors, 2018
[4] More Than a Million Millennials Are Becoming Moms Each Year, Pew Research, 2018
[5] True Cost Report, Home Advisor, 2018
More Research From Clever