Looking to buy a home in 2019? The housing forecast shows home sales slowly increasing. Interest rates are likely to go up as well. If you are looking to buy, consider searching off-peak season for better deals.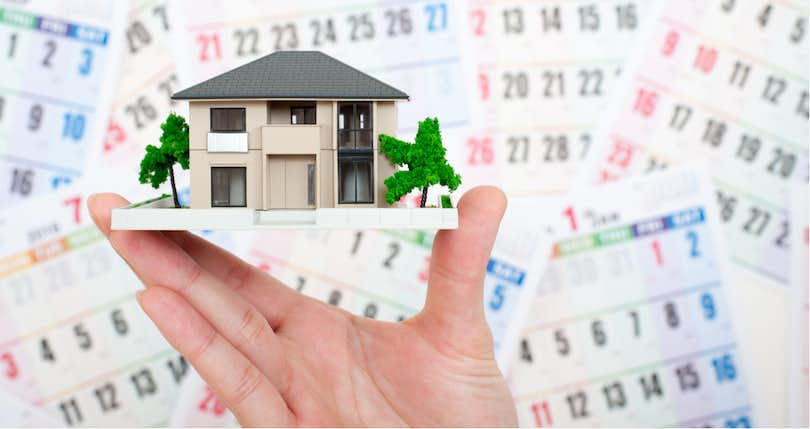 Are you getting that itch to buy a new home? Before you make the leap, there are some factors you need to take into account before you do.
One of the most important consideration is when you choose to buy your new home. The timing of your purchase can actually have a huge impact on how much you end up spending — both in terms of your new home's final sale price and your mortgage rates.
Here are some things to think about before you pull the trigger.
Housing Market Forecast for 2019
Home sales for 2018 finished down from 2017. The expected forecast for the real estate market for 2019 is a slight increase over 2018. The National Association of Realtors anticipates existing home sales of 5.4 million for the year. That equates to approximately a 1% increase over the prior year.
The strength of the 2019 housing market depends on several factors:
Interest rates
Sellers listing properties
Buyers coming off the sidelines
The Economy
In many markets, real estate will continue to stay steady this year. New home construction should be strong due to lowered inventory. Companies are struggling to find the workers needed to build.
Rising prices will mean more buyers priced out of some markets. That may mean instances of less buyers for some properties. So it's critical that if you are selling, you price your home well. Too high and it will sit in this kind of market.
Will Interest Rates Keep Rising?
In early 2018, mortgage rates were still low. That meant good terms for financing or refinancing a home. Since that time, rates have been steadily climbing.
Mortgage rates are at their highest levels since 2011. The Federal Reserve hiked interest rates three times in 2018. It's expected that they will hike rates again early this year. What the Federal Reserve does has an impact on bank lending rates.
You can expect to see interest rates of around 5% in 2019 based on the latest estimates. This will be the first time for rates at that level in over seven years.
The more you can save for a down payment, the better off you will be in this market. Rising interest rates mean higher mortgage payments. You can offset that a bit with a better down payment.
Seasonal Trends
Like everything, there are times of the year when it's possible to get a better deal on a home. The top selling months are April, May, June, and July. Prices and available homes are both at their highest.
If you are looking to save some money and get a deal at a better price, then take your time and wait. Start your search before or after the peak selling season to save money on your dream home.
There is one point to consider if buying a home in 2019 is your goal. Some experts feel that the real estate market may be in for a decline later in the year. So if you can hold off on purchasing, there's a possibility that you can save if prices in your market tumble.
If you're looking to buy a home, get in touch with an experienced, local agent to learn more about timing the market. Regional trends to fluctuate independently of national trends. It's important to work with someone who knows the ins and out of your local market so that you get the best deal possible!
You May Also Like