UpNest matches home buyers and sellers with real estate agents for a referral fee. If you're thinking about signing on with the company, read these key five things to know first to determine if it's the right move to grow your business.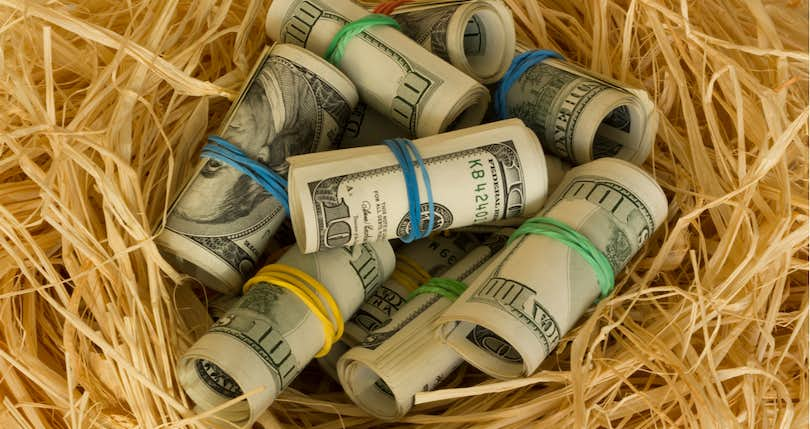 UpNest is a real estate agent marketplace — the site connects a home buyer and seller with real estate agents in their local market. The agents compete for the business by submitting a commission or commission refund quote within 24 hours.
The buyer or seller then decides which agent they'd like to work with and the process continues. Wondering how UpNest gets paid? They based their model on referral fees — a common way for real estate professionals to grow their business.
How Real Estate Referral Fees Work
In real estate, it is common for an agent to receive a referral fee when referring a client to another agent. Typically, this is done when a listing agent's client is moving to another area and looking to purchase a home in the new area.
But, many online companies also provide referrals to agents for a fee — either a flat rate for a lead, or a percentage of the agent's proceeds only for leads that pan out. The referral fee is most often a percentage based on the gross commission the agent receives — between 25% to 35%.
How does UpNest's referral fee work?
Discover UpNest's referral process & why Clever could be better for leads.
How the UpNest Referral Fee Works
The UpNest referral fee works similarly, but the main difference is that the website contacts several agents on the client's behalf, who then submit proposals to the client. The client can then decide which agent to work with based on the quotes. If the process leads to a sale, that agent then gives UpNest a 30% referral fee at closing. The percentage is calculated based on the commission prior to the broker split — the fee you likely pay the broker you work under.
How An Agent Gets An UpNest Referral
The UpNest process starts with a client completing an online form about their specific needs in a real estate agent. This includes things like whether they're looking to buy or sell, what type of home they're buying or selling, and some of the most important factors to them in an agent (quick process, best price, etc.).
UpNest does some follow-up to verify the buyer or seller is looking to take action in the next 90 days, then farms this information out to agents within its network. Agents have 24 hours to respond with a commission proposal outlining commission and fees you would receive by serving as their agent. The client then chooses which agent to go with and the process continues just as any traditional sale or purchase would, with UpNest getting their cut of the commission at closing.
How UpNest Referrals are Vetted
While UpNest says they perform "exhaustive due diligence to qualify leads," the site only mentions verifying that they are ready to buy or sell within the next 90 days, who they are, if they're already working with an agent, and qualities of their preferred agent. While this is great information to use when submitting a proposal, it doesn't provide much to determine whether they're likely to close a deal and convert.
How To Get Highly Vetted Leads With Clever
UpNest attempts to weed out anyone who isn't ready to pull the trigger on buying or selling in the next 90 days, but you could still spend hours submitting proposals to clients and never land a deal. On each contact, you're competing with about five other agents. Plus, you only have 24 hours to respond so you'd better be quick!
Clever is an alternative way to grow your real estate business and provides highly vetted leads more likely to close for its Partner Agents. You can get high-quality buyer and seller leads with no upfront costs — you only pay when you close. When serving as a listing agent to a Clever client, you'll get $2,000 of a $3,000 flat-fee listing, or 70% of a 1.5% listing fee lead (on homes that sell for more than $200,000).
Keep more of your commission and grow your business faster by joining the Clever Partner Agent Network. To see if you qualify, fill out this online form and a Clever rep will be in touch with you shortly.
Related Articles
You May Also Like