Real estate referral fees sound a lot scarier than they actually. Real estate referrals help to get agents qualified leads and help clients get the best service from experts in the field. We've got everything that you need to know about real estate agent referral fees.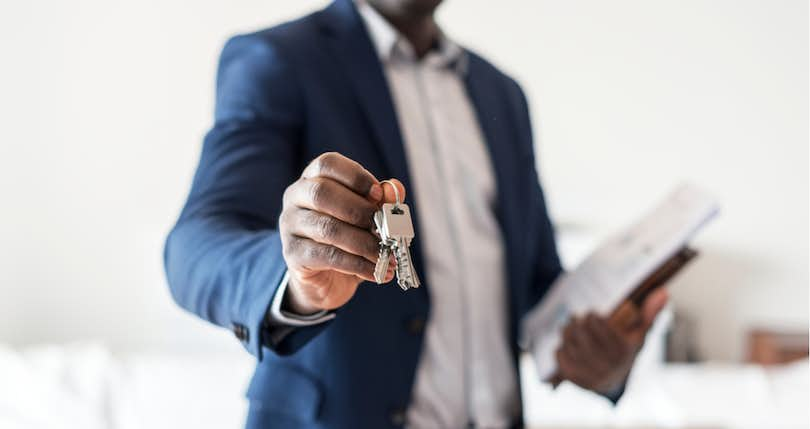 When it comes to real estate agent referrals, there's a lot to learn. Not every referral gets a fee, not every real estate agent can collect a fee, and the list goes on. There are clear distinctions that help to clear up exactly what a referral fee is and how they can be useful in the home selling and buying process.
It's a good idea to be well-versed in real estate referral fees, because you may end up paying them. We've cleared up the most common questions about real estate agent referral fees.
Common FAQs About Real Estate Agent Referral Fees
What is a real estate referral fee?
A real estate referral fee is a percentage of a commission paid to one agent from another. A real estate agent that gives another agent a referral that leads to a completed transaction can collect a referral fee.
This is a common practice between agents under the same brokerage. The referral fee can vary by agent and brokerage but is typically 25% of the agent's commission fees.
Agents will refer clients to other agents because they don't specialize in the area that the client is looking for. This can include buyers who want to purchase an unconventional property or are moving out of state.
Are real estate agents allowed to give referral fees?
Real estate agents are allowed to be compensated via referral fees if a referral that they gave led to a real estate transaction. Agents working under the same brokerage will have agreed to a standard referral fee for situations in which they arise. Agents are not obligated to work with a client if they do not wish to, however, it may be in the client's best interest to seek out a referral.
Can a real estate agent pay a finder's fee?
A real estate agent would not pay a finder's fee they would pay a referral fee. The concept of a finder's fee and a referral fee is very similar, however, in real estate, the term is a referral fee.
Want a steady stream of real estate clients?
Become a Clever Partner Agent and receive leads for no upfront costs.
Is it illegal to pay someone for a referral?
It is not illegal to pay a licensed real estate professional for a real estate referral. However, there are federal laws that prohibit unlicensed individuals from being paid referral fees, namely the Real Estate Settlements and Procedures Act of 1974.
Some states govern who can receive referral fees based on the status of their activity. For example, if your license is in a state of inactivity and has not been renewed, you may be prohibited from collecting referral fees.
While there are laws that bar unlicensed people from collecting referral fees, it isn't a national ban. Some states allow unlicensed individuals to collect referral fees under the condition that they are not involved in the real estate transaction themselves.
How do real estate referral companies make money?
Real estate referral companies typically make money by collecting a subscription fee from real estate agents. These companies provide realtors with qualified real estate leads that they can convert to sales.
Some real estate referral companies also sell ad space to agents who want to be promoted in a certain region. These ads will show when a visitor to the site shows interest in either buying or selling a home.
Real estate referral companies are typically only successful if they provide clients with high-quality potential leads and connect home sellers and buyers with top-notch agents. Clever Partner Agents are chosen because of their expert knowledge, experience, and successful track record.
How do you ask for a real estate referral?
If you are a real estate agent who is looking for a referral, you have several options. Within a brokerage, you can let your fellow agents know that you are looking for referrals and they will help to send some your way.
Agents can also utilize their previous client's positive experience and ask that they recommend their services to any friends and family. However, this is only a good tactic for agents with more than a few successful transactions under their belt. And in most cases, these former clients can't collect a referral fee.
How do you thank someone for a real estate referral?
Personalized thank you cards are one of the best ways to thank someone for a real estate referral. It sends a clear and appreciative message to the referring agent.
Choosing Clever
Clever works to pair clients with talented and experienced real estate agents across the country. We refer your clients, for no upfront consts. Our leads are high quality and you only pay a referral fee if the deal closes. Join our Partner Network today!