Buying a home is already an expensive process. Make sure you don't run into any surprise expenses and end up paying more upfront, out-of-pocket fees. So before you purchase a home in Washington, learn what closing costs to expect and what you can do to save money during the closing process.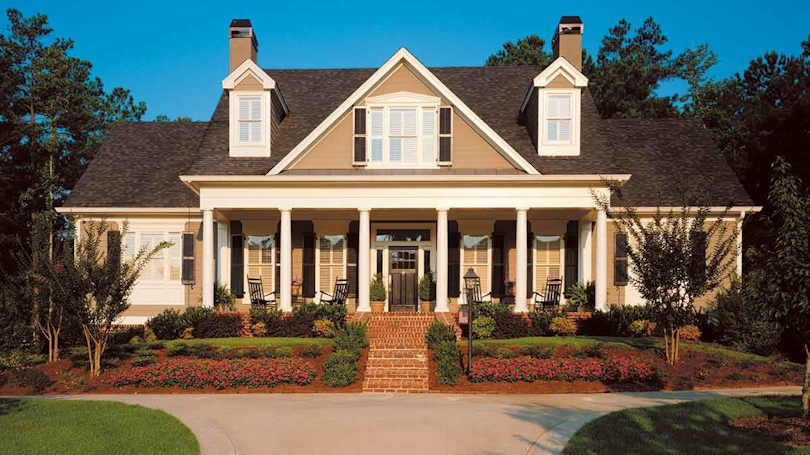 After saving up and meticulously following a tight budget, you're finally ready to buy a house. You've put away enough for a 20% down payment and are ready to find your dream home. However, the down payment won't be your only cost when purchasing a home.
Many home buyers tend to overlook the additional out-of-pocket upfront costs that come with buying a home. And these unanticipated costs can add up fast making it difficult to stay within your planned budget.
So before you make an offer, ensure you've done your homework and researched what types of additional expenses you can expect during the home buying process in Washington.
Certainly, working with an experienced, local real estate agent can eliminate some of this stress by helping you set realistic financial expectations and making sure you don't miss any details when purchasing a home.
And Clever makes it easy to connect with a top-rated Washington buyer's agent. Fill out our online form and we'll be in touch to answer any questions you might have and introduce you to one of our local Partner Agents for a no-obligation consultation.
Closing Costs for Washington Homes: What to Expect
Typically, buyers will be responsible for closing costs such as escrow fees, title insurance fees, recording fees, documentation fees, homeowners insurance, and mortgage fees, to cite just a few.
To give you a better sense of what your total closing costs might add up to, Washington state provides a document called a Loan Estimate when you first apply for a mortgage loan.
This Loan Estimate will tally up potential closing costs giving you a cost estimate of what you'll be charged at closing. But generally, buyers should expect to pay between 2% to 5% in closing costs.
While closing costs can be expensive, one of the largest mortgage expenses is the interest rate. Over the life of the loan, a few small percentage points can result in hundreds of thousands of dollars in interest payments.
One of the best ways to lower your interest rate? Shop around and compare lenders! Fill out the form below for a quote from a licensed, local lender – even if you're pre-approved it pays to compare.
Common Closing Costs for Washington Home Buyers
Buyers in Washington usually pay more individual line-item costs than sellers, and this long laundry list of closing costs can at first seem quite daunting. But to help break it down, here are some of the typical closing costs you as a buyer can expect to pay.
Home Appraisal Fee
This charge covers the cost of an appraiser to come out and assess your home's value. In Washington, the appraisal fee sometimes is paid at the time of the appraisal and therefore is not included in closing costs.
Mortgage Origination Fee
The origination fee covers your mortgage lender's document creation and administrative costs. You can expect this fee to add up to around one percent of the total loan.
Discount Points
This fee is optional, but it allows you to prepay some of your mortgage interest rate. Your upfront cost will be higher, but down the line, your mortgage payment will be less.
Home Insurance Premium
Home insurance covers any potential home damage and typically, you're expected to pay the first year's insurance payment upfront during closing.
Credit Report Fee
This fee covers the costs to gather your credit score and history, both which help determine your loan interest rate.
Recording Fees
You'll be charged a fee by your city's or county's recording office in order to legally record your real estate transaction.
Lender Title Insurance
A lender title insurance fee confirms to your lender that you own the home. Additionally, this insurance protects the mortgage lender if there's a problem with the title.
Escrow Closing Fee
This fee goes to a third party escrow company that oversees the closing process and holds your funds. Many times you're required to pay two months of property taxes and mortgage insurance payments upfront at closing. And in Washington, the buyer and seller split escrow costs.
Transfer Tax
Washington transfer tax, usually referred to as real estate excise tax, ranges from 0.75% to 2.5% depending on the sales price of the home. Typically the seller pays, but the buyer may be responsible if the seller doesn't follow through.
Underwriting Fee
The underwriting fee covers the expense of your lender's research to determine if you're approved for a loan. This cost usually totals to around $300 in Washington.
Private Mortgage Insurance (PMI)
If your down payment is less than 20%, you'll most likely be asked to pay PMI. This insurance protects the lender in the case that you're unable to make your payments. Depending on the amount of your down payment, you can expect to pay PMI from 0.3% to 1.5% of the loan.
Other Costs to Consider
In addition to the long list of closing costs, you'll also be on the hook for paying certain recurring homeownership costs. These costs can include homeowners insurance and property taxes, both of which are usually factored into your monthly mortgage payment.
You'll also have to factor in paying for utilities including water, heat, electric, cable, internet, and phone service. These costs can add up quick and take a decent chunk out of your monthly budget.
And of course, don't forget about maintenance costs. With homeownership, you're bound to run into issues over time whether it's a leaky roof, needing to replace the furnace, or updating appliances.
So before you seal the deal on purchasing a home, make sure you're financially stable and have at least three to six months of funds saved up in case of emergencies or unanticipated maintenance costs.
How to Save on Closing Costs in Washington When Buying a Home
Buying a home is inherently pricey, but you can cut some of those expenses by negotiating closing costs with the seller.
As Washington's housing market as a whole moves more towards a buyer's market, sellers generally become highly motivated to close quickly and may be more willing to negotiate and pay for the buyer's closing costs.
Another way to help reduce closing costs is to enroll in one of Washington's closing cost assistance programs. For instance, Washington offers two statewide programs called Home Advantage and Opportunity.
If you meet the requirements for either of those programs, you'll be able to receive around $10,000 on average to help pay for a down payment or cover closing costs.
Washington also offers city-level assistance programs. One program, the Seattle Downpayment Assistance Loan Program, helps Seattle residents with both down payments and closing cost fees.
Additionally, if you meet their eligibility requirements, Bellingham also provides closing cost assistance with the Bellingham Downpayment Assistance Loan Program.
So if you're ready to finally begin the exciting process of buying a home, be sure to connect with a Clever Partner Agent who will expertly navigate negotiations to help minimize your closing costs and uncover any additional cost savings.
Related Articles