Congratulations! You've finally found a home in Washington, D.C. But did you remember to budget for closing costs? These costs largely depend on how much you're paying for your home. Here's how to calculate your share of the closing costs.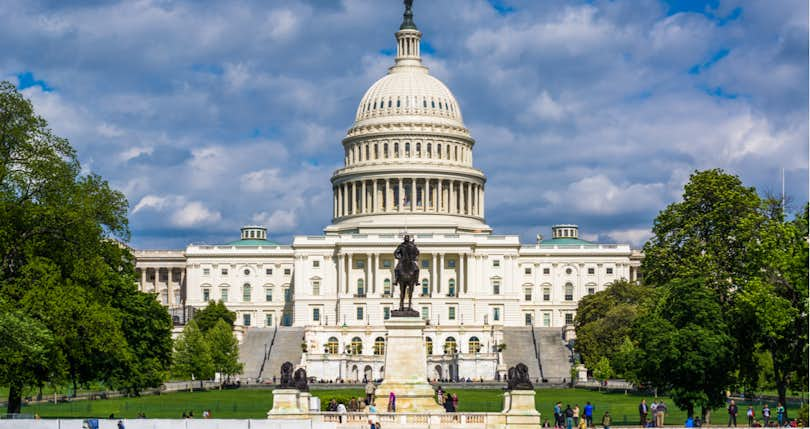 When you begin your home buying journey, you likely have a certain price range in mind. You've done the math and know how much you need to put down and how much your payments will be. But in addition to the mortgage, taxes, and down payment, you're also on the hook for closing costs that will make the home officially yours.
Buyers need to do their homework to ensure you budget for closing costs, as these can add thousands of dollars to the purchase. For the best results, work with an experienced local real estate agent who can help you set realistic expectations and be prepared before pulling the trigger on a home purchase.
Want to connect with a top-rated, Washington, D.C. buyer's agent? Clever can help! Fill out our online form and we'll be in touch to answer any questions you might have and introduce you to one of our local Partner Agents for a no-obligation consultation.
»FIND: Top Real Estate Agents in Washington, D.C.
In the meantime, read this guide to understand closing costs in Washington, D.C., so you can prepare accordingly.
Closing Costs for Washington, D.C. Homes: What to Expect
According to a Bankrate study, the average closing costs in Washington, D.C. total $2,052. However, this study didn't take into account the many variable fees, including title insurance, title search, escrow fees, or discount points.
As a general rule, buyers can expect to pay between 2%-5% of the total. For example, the median home value in Washington, D.C. is $580,100, which means closing costs for this home will be anywhere from $11,602 to $29,005.
While closing costs can be expensive, one of the largest mortgage expenses is the interest rate. Over the life of the loan, a few small percentage points can result in hundreds of thousands of dollars in interest payments.
One of the best ways to lower your interest rate? Shop around and compare lenders! Fill out the form below for a quote from a licensed, local lender – even if you're pre-approved it pays to compare.
Common Closing Costs for Washington, D.C. Home Buyers
In every real estate transaction, both the buyer and the seller will have to pay closing costs. Here's a closer look at what buyers are typically obligated to pay:
Recordation Taxes
In Washington, D.C., the buyer will pay for the deed recordation tax, which is 1.1% if the home's selling price is under $400,000. For homes greater than this, the tax rate is 1.45%. For the median Washington, D.C. home, the recordation tax would be $8,411.45.
Property Taxes
Property taxes in Washington, D.C. are paid in arrears. This means that whatever taxes for the current year have not been paid at the time of closing, buyers will have to pick up the tab.
Lender's Title Insurance
The seller will pay for the title insurance to the buyer, but the buyer will pay for title insurance to the lender. This amount will vary depending on the home's selling price.
For homes up to $250,000, the title insurance rate is $5.84 per $1,000. Homes $250,000 up to $500,000 are $4.86 per $1,000. Homes over this price will pay $3.96 per $1,000.
Using our median home as an example, the title insurance cost would be $2,300.76.
Loan Application
Many lenders will charge origination fees to begin and process your loan application. This cost varies by lender and may be negotiable in some cases.
Credit Report
Your lender will need to pull a complete credit report to approve your mortgage. This cost is usually no more than $25.
Flood Certification
Flood certification verifies your property's flood zone status. A flood certificate typically costs about $10.
Home Inspection and Appraisal
The average home inspection costs around $315, but can be more or less depending on your home's size. Home inspections are not required in Washington, D.C. but are highly recommended. Also, your lender may require a home appraisal prior to granting your loan, which costs an average of $333.
Closing Attorney
Real estate attorney fees can vary, depending on whether they charge by the hour or a flat rate. Your real estate agent likely has an attorney they work with for closings and can provide guidance on this fee.
Property Survey
Some properties will need to be professionally surveyed prior to purchasing. The average cost for this service is about $450.
Other Costs to Consider
Closing costs are one-time fees due at the time you sign the paperwork on your home. In addition to these costs, you'll also have recurring expenses once you take possession of the home.
One of the biggest costs will be property taxes, which are based on your home's value. The more expensive the home, the greater your taxes will be.
Your utilities and maintenance costs will also be higher. When something breaks, be it a lightbulb or a major appliance, you'll have to foot the bill. You're also on the hook for homeowner's insurance (required by your lender), upgrades to maintain your home's value, pest control, lawn care, security, and the myriad of other little expenses that can eat up your income.
Simply put, owning a home is a major financial undertaking. It's not just about being able to afford the mortgage payment, but also being in a stable position to take on the added costs of owning a home.
How to Save on Closing Costs in Washington, D.C. When Buying a Home
The expenses when buying a home add up quickly, but there are some things buyers can do to lower their financial obligations.
One common strategy is to ask sellers to cover some or all of the closing costs. In slow markets or when sellers are eager to sell, they will agree to pay for closing costs to secure the sale.
If you're a first-time home buyer in Washington, D.C., look into the Home Purchase Assistance Program that offers $4,000 in closing cost assistance.
The easiest way to save on Washington, D.C. closing costs is to partner with Clever! We offer qualifying buyers cash back after they close.
Connect with Clever today for a no-obligation consultation and start a better home buying experience in Washington, D.C.!
Related Articles