Real estate in Wyoming has proven to be a profitable investment choice when you pick the right market. There are many desirable locations, so It's important to do research on each location and partner with a professional to help you make a successful investment.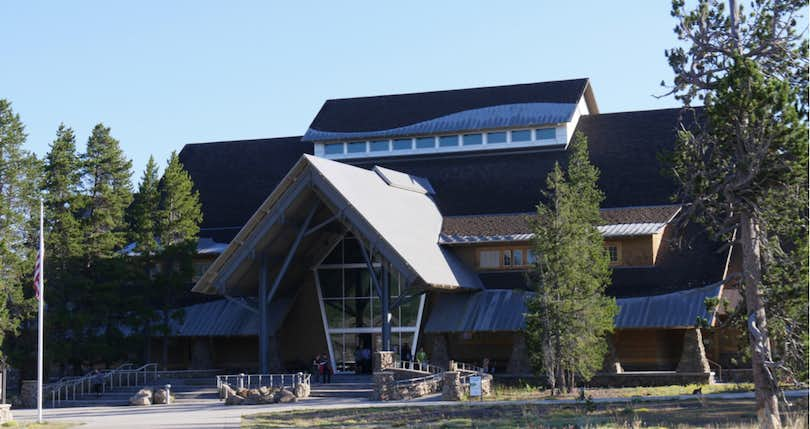 A successful real estate investment involves picking the right market. To make it easier, you should try narrowing down your choices by each state to find the perfect investment opportunities. If you're looking for a state that has shown to be profitable for investments, consider Wyoming.
Wyoming has seen an increase in the number of people moving to their beautiful state. This is most likely due to its high rate of economic growth, low property taxes, no income tax, clean air — in conjunction with low crime and unemployment rates.
Home values are increasing and there is a hot market for home renovations and house flippers. Not to mention that Tourism generates more than $2 billion in annual revenue, and employs 12% of the state's labor force. Overall, Wyoming is great for investors looking to make a long term profit.
There are many cities that are great to invest in all across the state, so here are the top five real estate investment markets in Wyoming:
Cheyenne
Cheyenne is known for being the top real estate market in Wyoming. Even with a population of just over 62,000, their median home value is higher than the national average. Home values have increased by 11.2% over the last few years and are expected to rise another 2.2% in 2019. The average rent rate is $1,300 which is going to prove to be profitable for investors.
Cheyenne is a very safe area for families and is the perfect distance for commuters. The rising employment rates are going to bring new families looking to rent or buy a house.
---
Looking to invest in real estate? You need a realtor who specializes in investment properties.
The first step in your real estate investing journey is to find a top local realtor with experience helping real estate investors find great deals. The right agent can help you find the best property for your goals and budget — and craft a winning offer so you can stop looking at houses on Zillow and start building wealth.
If you need help finding a realtor who specializes in investment properties, Clever Real Estate can match you with an experienced local agent so you can find the right property and get a great deal. You can also earn cash back when you close on your purchase!
Requesting agent matches is free, and there's no obligation. Just fill out the form below to get agent recommendations sent straight to your inbox!
💰 Buy an investment property, earn cash back!
Buy your investment property with a top local realtor from a trusted brand like Keller Williams or RE/MAX. Get cash back on eligible purchases.
Enter your zip code to get personalized agent matches sent straight to your inbox. Compare your options until you find the perfect fit, or walk away with no obligation
Casper
Casper is a small town with a lot of activities for those that love the outdoors and adventures. The median home value in Casper is $204,900 and they are expected to go up 0.5% in the next year. In previous years, home values have seen a rise of 3.2%, which is fairly high for a smaller sized town. The average home is only listed on MLS systems for 75 days before they are purchased.
Laramie
Laramie is a city with an abundance of nature and historic activities for visitors and residents. Due to the high amount of tourists visiting this city, there is room for investors to make a profit. Some of their main attractions are their mountain biking and off-roading trails. They see visits traveling to their city all year round because the fun doesn't even stop during their snowy winters.
Some real estate investing options can be Airbnb's, bed and breakfasts, cottages, and hotels or motels. If you are interested in commercial real estate, there is also a need for shops to be opened that are able to withstand the high tourist traffic. Laramie has an average home value of $243,300, which is the result of a 9.2% rise over the last few years. The values are expected to rise by 3.7% in the next year.
Gillette
Gillette is another great city in Wyoming that takes advantage of their beautiful nature and scenery to provide a fun place to visit. Tourists travel to Gillette to visit their coal mine museums, ranches, and breweries. This area is a lower cost of living and a median home value of $182,000. Due to their tourist attractions, there is always a need for employment, commercial properties and sleeping accommodations for visitors.
Rock Springs
Rock Springs is one of the most populated cities in Wyoming. Their small population of 23,000 attracts visitors from all over the country looking to learn more about their history and experience some of the best nature and outdoor activities. The average listing price on their homes is around $220,000 and are experiencing a 5% rise in the median rent price per month.
Many residents who have investment properties decide to make upgrades to houses they own and rent them out as Airbnb's. This is a profitable business in a city like Rock Springs that sees tourists all year round.
Whether you've never invested in real estate or you've already started your portfolio, partnering with a real estate professional is always a good idea. They can offer guidance through every step of the way and help you conduct market research to pick the right location.
Clever Partner Agents understand the local market and how much success can come from real estate investments. With Clever, you'll be able to get the quality service that any real estate agent can provide while spending less on commission rates.
👋 Find your perfect agent now!
Finding a great local realtor is the first step in making your home buying dreams a reality. Our free service matches you with top agents from trusted brands like Keller Williams and RE/MAX.
Enter your zip code to request hand-picked agent matches in minutes. Compare your options until you find the perfect fit, or walk away with no obligation. Try Clever's free service today!
Related links