Why are so many real estate investors heading to South Dakota? It might be due to the fact property values have been rising across the state for years and the growth doesn't appear to be waning. Read on for the best real estate markets in South Dakota for investors.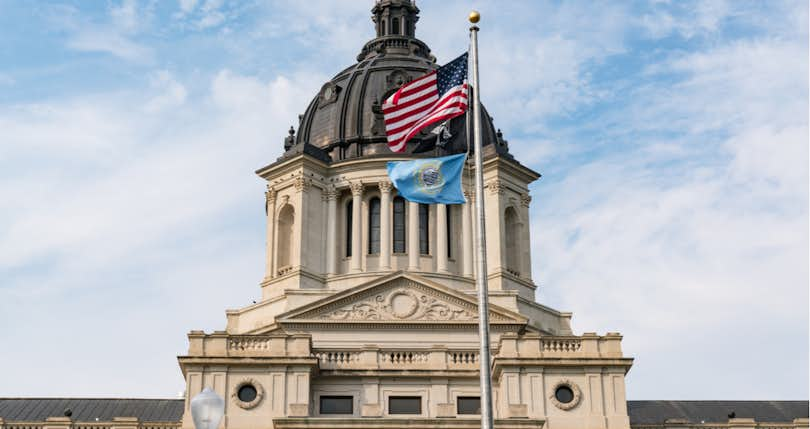 South Dakota is a hot state for investors. They're flocking to the state from across the country for its low home prices and high returns.
Just this past fall, Tzadik Management, a Miami-based real estate and property management company invested $52 million in hundreds of units in Sioux Falls. They're not the only property investors seeing opportunities in South Dakota. Investors from California to Maine are pouring money into condo and housing units across the state.
Fox Business put the state in its top ten destinations for people wanting to escape "high-tax states" like California, New York, and New Jersey. Low taxes are only one reason people are moving to and investing in South Dakota. A booming economy and a growing jobs market are others.
A local real estate agent will be able to guide you to the best opportunities in the state. They're familiar with the latest market trends and have up-to-the-minute listings to help you find the perfect property, whether you want to live in it or purchase it as an investment.
»FIND: Top Real Estate Agents in South Dakota
Here are the five best real estate markets in South Dakota.
Sioux Falls
According to the local real estate association, median sale prices in February 2019 in Sioux Falls were $212,500. They saw a healthy jump from the same time the month before when the median sale price of homes was $205,000.
The news for real estate investors in the city gets even better when you look at the year-over-year return. Median sales values were less than $194,000 in February of 2018. That's a price jump of nearly 10%.
Another indication of just how hot the market is in Sioux Falls in 2019 is the fact that sellers are getting as much or more for their homes than the listing price. Homes are also selling relatively quickly with most staying on the market for less than 90 days.
The city isn't just a great place to invest. It's also a great place to live, according to livability.com The city gives residents lots of entertainment and recreation options. It's also a thriving urban center with restaurants, shops and festivals for nearly every taste.
---
Looking to invest in real estate? You need a realtor who specializes in investment properties.
The first step in your real estate investing journey is to find a top local realtor with experience helping real estate investors find great deals. The right agent can help you find the best property for your goals and budget — and craft a winning offer so you can stop looking at houses on Zillow and start building wealth.
If you need help finding a realtor who specializes in investment properties, Clever Real Estate can match you with an experienced local agent so you can find the right property and get a great deal. You can also earn cash back when you close on your purchase!
Requesting agent matches is free, and there's no obligation. Just fill out the form below to get agent recommendations sent straight to your inbox!
💰 Buy an investment property, earn cash back!
Buy your investment property with a top local realtor from a trusted brand like Keller Williams or RE/MAX. Get cash back on eligible purchases.
Enter your zip code to get personalized agent matches sent straight to your inbox. Compare your options until you find the perfect fit, or walk away with no obligation
Spearfish
Spearfish is a growing town with a long history. Once called the "Queen City," it started off as a boomtown during the goldrush in the 1800s. It's also just a few miles from the town of Deadwood, where Wild Bill Hickok died.
The economy has diversified quite a bit since then and now more than 35% of its population has a university degree. It's also expected to see major job growth over the next decade, which is expected to bring in more job seekers looking to buy or rent homes.
Spearfish is also a major tourist hub and rental units are always in demand. The median home value in the town is $194,300.
Madison
The median home value in Madison is extremely affordable for investors at $134,000. What's noteworthy is that sales have appreciated over the past ten years at nearly 8%.
This college town (it's home to Dakota State University) attracts professionals from across the region because of its good school system. Its expenditures on the public school system significantly surpass the national expenditure per student. In fact, parents are drawn to the town for a school system where there are less than 14 students per teacher.
Rapid City
This is one of the hottest real estate markets in South Dakota. The median home value is $203,700 and it's expected to keep climbing into 2020. The median rent price, which sits around $1,200 is also expected to climb.
Gateway to the Black Hills, Rapid City is the state's second-largest urban center after Sioux Falls. It has a population of nearly 70,000 and its roots stretch back to 1874 when gold was discovered nearby. Its downtown is still laid out like a classic Western town.
It's home to Ellsworth Air Force Base and is now a thriving industrial and tourism center. Rapid City is expected to continue a jobs spurt at a higher rate than the national average for the next decade. That means the influx of buyers looking for real estate will continue into the coming years.
Brandon
Median home values in Brandon went up by 6.1% last year over 201, and that growth is expected to continue into next year. The median price for a home currently listed in the city is $267,450.
Investors are attracted to this suburb of Sioux Falls for its safe neighborhoods and excellent schools. It is also one of the region's most affluent communities. The household income averages about $67,000 per year.
The city has been growing due to an influx of families and a booming economy. Its unemployment rate is just 2.7%, much lower than the national average. It also has a diverse and educated workforce. Leading sectors of the local economy are finance and insurance, health care, and manufacturing.
Talk To A Professional Realtor
There's a reason investors from across the U.S. are increasingly putting their money into South Dakota real estate. The state offers solid returns on investment. Its economy is growing and it's attracting new residents every month who are looking for homes to buy or rent.
But prices and investment returns can vary from region to region in the state. In fact, there can be big differences between rental prices and home appreciation from neighborhood to neighborhood.
Clever Partner Agents are familiar with South Dakota's communities. They know the local real estate markets and trends inside and out. That's why it's always best to work with a professional real estate agent when looking at investment properties.
A Partner Agent can advise you if you're just beginning to invest in real estate. If you're already an investor, they can help you build and expand your portfolio.
They can also help you find good contractors, lawyers, and other professionals to help you buy your home, fix it up, if necessary, and ultimately sell it for a profit. Clever partners with top-real estate agents from major companies like Keller Williams, Century 21, and RE/MAX.
Clever Partner Agents are full-service and they have the latest local market data to ensure your home purchase will be an investment that grows year after year.
👋 Find your perfect agent now!
Finding a great local realtor is the first step in making your home buying dreams a reality. Our free service matches you with top agents from trusted brands like Keller Williams and RE/MAX.
Enter your zip code to request hand-picked agent matches in minutes. Compare your options until you find the perfect fit, or walk away with no obligation. Try Clever's free service today!
Related Articles
You May Also Like