Buying the right investment property is a tricky business. Sometimes it feels like you need to be a psychic to know where to put your money. All you really need is a good real estate agent and an understanding of the market. Let's learn about the best real estate investment markets in Indiana here.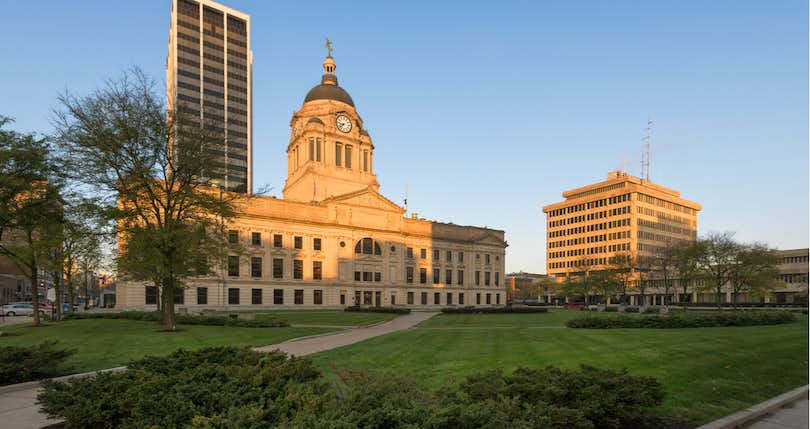 You can make a lot of money in real estate if you know what you're doing. The trouble is that most people don't know what they're doing and get in over their heads.
There's a lot that goes into a good investment. You have to choose the right area for the type of investing you want to do. Plus, you have to go through the extensive process of buying and selling. This is why working with an experienced local real estate agent when you're looking to invest is crucial.
Are you getting your feet wet by researching Indiana markets? Check out the best real estate investment markets in Indiana here.
Indianapolis
As far as hot real estate markets in Indiana go, the state's capital, Indianapolis, is one of the hottest. The market even made it on Forbes.com as one of the top 20 investment markets of 2019.
Home values are still relatively low at a median of $144,200. Last year prices jumped a whopping 15.1%. Zillow predictions more conservatively estimate that prices will go up another 7.2% over the next year.
Despite rather low home values, the average rental price is just over $1,100 a month. Almost half the population of the city rents. That means there are plenty of renters looking for housing.
Plus, the city has been known to be friendly to landlords. Short-term rentals are legal in the city so if you prefer to delve into the more lucrative (but more hands-on) tourist market of short-term rentals you can do that instead.
---
Looking to invest in real estate? You need a realtor who specializes in investment properties.
The first step in your real estate investing journey is to find a top local realtor with experience helping real estate investors find great deals. The right agent can help you find the best property for your goals and budget — and craft a winning offer so you can stop looking at houses on Zillow and start building wealth.
If you need help finding a realtor who specializes in investment properties, Clever Real Estate can match you with an experienced local agent so you can find the right property and get a great deal. You can also earn cash back when you close on your purchase!
Requesting agent matches is free, and there's no obligation. Just fill out the form below to get agent recommendations sent straight to your inbox!
💰 Buy an investment property, earn cash back!
Buy your investment property with a top local realtor from a trusted brand like Keller Williams or RE/MAX. Get cash back on eligible purchases.
Enter your zip code to get personalized agent matches sent straight to your inbox. Compare your options until you find the perfect fit, or walk away with no obligation
Fort Wayne
The second largest city in Indiana, Fort Wayne, has similar numbers. The median home values have risen by 10.2% to $132,700. Zillow expects them to continue rising another 5.6% next year.
Affordable rent and a healthy industry are drawing folks to the area in droves. And if you're looking to get into house flipping, this is a great market to invest in. Plenty of buyers are coming to take advantage of the relatively low prices, but there is little inventory. Put a house up for sale at the right price and just wait for the offers to roll in.
Fishers
Have a bit more money to invest and looking for a more lucrative return? You might want to check out Fishers. Median home values at $265,500 are higher than the state's average and have gone up 7.5% over the last year. Zillow expects to see values rise another 4.2% in the coming year.
Higher home values mean that the median rent price at $1,550 is higher than in the capital. It's a mere 20 miles outside Indianapolis but the feel is more laidback. It's a safe area that appeals to families with young children, but with easy access to the city for work.
Mishawaka
Mishawaka is a prime target for property investors because of its proximity to the Great Lakes. It's right on the northern border of Indiana and the Lakes aren't technically in the same state, but that doesn't matter.
Median home values are inexpensive, having gone up 9.1% to a mere $117,400. Next year, Zillow predicts to see them rise another 4.3%.
The best part is all the tourists coming to tour the Great Lakes. This is a great spot to offer short-term rentals as the return can be quite lucrative.
Lafayette
Lafayette is a real estate market for the forward thinker. Median home prices rose by 7.6% to $139,000 over the last year. Zillow predicts another increase of 4.6% in the coming year.
The real gold, however, is its location. Lafayette is a small, historical town located about an hour from Indianapolis. Its quaintness and low prices easily draw people in and many experts predict that this area will heat up to become a hotspot outside the city in the coming years.
Partner Up
These are the best real estate investment markets in Indiana right now. But if you know real estate at all, you know that things are constantly changing.
Partnering with an experienced, local agent can be the difference between an investment that goes wrong and an investment that pays off. If you're serious about making money, you need to talk to somebody who knows how to help.
Want to maximize your profits? Clever can connect you with an agent in your target area and pay you Clever Cash Back after closing.
👋 Find your perfect agent now!
Finding a great local realtor is the first step in making your home buying dreams a reality. Our free service matches you with top agents from trusted brands like Keller Williams and RE/MAX.
Enter your zip code to request hand-picked agent matches in minutes. Compare your options until you find the perfect fit, or walk away with no obligation. Try Clever's free service today!
Related Articles
You May Also Like