There are many blogs, forums, and websites available to investors. Some of the best websites for investors is Biggerpockets, Clever Real Estate, Invest Four More, and Fundrise. Check these out and more!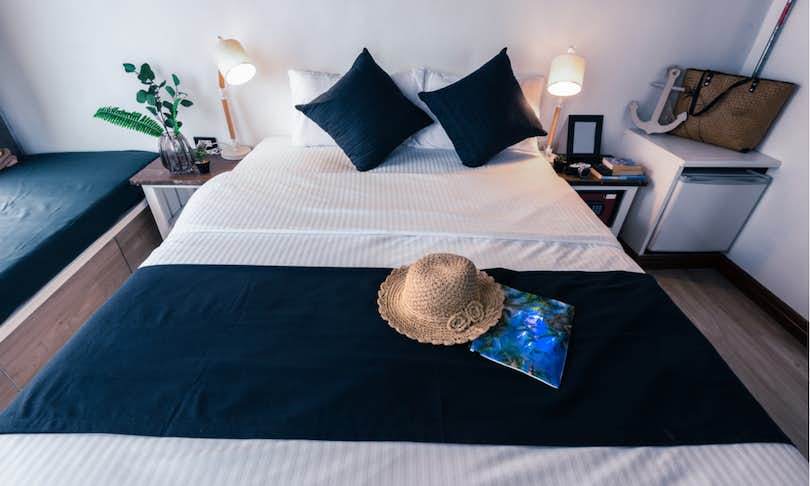 Diving into real estate investing is hard work—a lot of which involves getting your hands dirty and learning from your mistakes. But you don't have to learn on your own! Here is a list of the top 15 real estate investor websites. It's going to be your year!
JUMP TO SECTION
Best Real Estate Investor Websites for New Investors
1. Biggerpockets
Imagine a place where new and experienced investors gather to discuss their deals. The real estate investor with 20 years of experience answers the question of the new investor looking to flip houses. Other investors combine forces and go in on deals together.
It sounds like a Utopia. But it's Biggerpockets, the forum/blog/podcast/YouTube channel.
While you do have to wade through a variety of posts, you are able to get responses to questions, interact with other investors, and hear from the experts all on one platform.
2. Landlordology
If you're new to the world of rental properties, this is a site you'll want to check out. It has everything from state laws and regulations, the landlord lifecycle, and a bunch of resources specific to being a landlord (obviously).
You can even screen potential tenants and collect rent, all on the same site. Definitely a site worth keeping in your tool belt!
The place for newbie real estate investors to experienced ones—this site is a treasure trove (not to toot our own horn!). Check out our investor archives, full of guides for flipping your first house, how to start building your rental portfolio, and how to find investment properties.
It's updated daily, so if you have a question that hasn't been answered yet, keep returning! Chances are it's coming soon.
Best Real Estate Investor Websites: Blogs
Nowadays, you can find just about everything in a blog. While there are many blogs out there for investors like yourself, here are a few of the top real estate investor blogs.
4. Zillow Porchlight
Most people know Zillow as the place to get an (often inflated) estimated value of your home. It also connects directly to the MLS, which means you can find every house listing in your area there.
But one of its most prominent features is its blog. It dives into everything from buying and selling your investment properties to choosing the best location for your investments.
As far as resources go, this is one you'll want to bookmark.
5. Active Rain
Like Facebook, but only for real estate professionals. This social media network connects real estate professionals all over the U.S. to help them network and work together more effectively.
Say you are looking to invest out of state and have a rental that needs a bit of work. Rather than Googling for a contractor in the area, you can get on here and find one directly.
6. Realtor.com
If you're looking for market news and insights, then this site for you. Most of the major news sources credit Realtor.com for their pieces containing real estate market research—and with good reason. The stats, news, and insider knowledge found here are largely unprecedented.
This is also a good place to go watch market trends happen. Need to know if you're in a buyer or seller's market? This site has the data on that as well.
7. Trulia
Want to know more about an area than stocking it on Google Maps can offer? That's where Trulia comes in. Trulia gives you in-depth looks into neighborhoods including crime rate, income, walkability score, and the schools.
Better still, the residents of those neighborhoods chime in to share their personal experiences. No sugarcoating it—pure information.
8. The Balance
The Balance's blog is written by real estate agents—which means that you get real-life examples in each post. A great resource for real estate investing, lending, and buying and selling strategy, this blog "has it all" and it is excellent.
Interested in real estate investing?
A Clever Partner Agent can help you scout the best deals.
Best Real Estate Investor Websites: House Flipping and Renovation
House flipping is very appealing to investors who want to get in, get work done, and get out of the deal. No working with tenants, no worrying about things needing repairs further down the road, they're in the deal less than a year and then BOOM. They make a paycheck.
If this sounds like something you want to get your hands in, here are a few websites you need to check out.
9. Invest Four More
Founded by Mark Ferguson, he shares his personal experiences and knowledge of his own investment properties. From free tools to help you identify a great deal, to some amazing flipping resources, this is one site that will help your flipping dreams become a reality.
10. The Flipping Junkie
A blog and podcast created by Danny Johnson—a software developer turned house flipper and wholesaler. Danny shares how he went from a 9 to 5 career to flipping houses and becoming financially independent.
Sound too good to be true? Check it out if you're on a similar journey.
11. This Old House
Do you have a renovation or remodeling project that you are taking on? If so, this blog is for you.
This Old House is the manual for DIY-ers who like learning about the entire real estate process. They've got instructions on updating historic homes, tackling your quick fixes, and ideas for nearly every room and fixture in the house (complete with before and after photos!).
Best Real Estate Investor Websites: Crowdfunding
Crowdfunding has gotten much easier in the last few years. Here are a few crowdfunding sites we are sure you're not going to want to miss.
12. Fundrise
Have $500? Then you can invest in properties using the Fundrise platform. Using this crowdfunding site, you can get into commercial real estate deals via eREITs and eFunds. The great thing about Fundrise is that you have access to deals that top real estate professionals usually keep amongst themselves.
You can either invest in rental income or appreciation. Both have risk involved, but both have the potential for some great returns.
13. Rich Uncles
Combining triple net lease (NNN) strategies and the unique market of student housing, Rich Uncles allows you to buy into these investments for as little as $5.
Student housing is a real estate niche all on its own—and a rather lucrative one at that. Every semester, students cluster to the universities and need housing, and Rich Uncles provides it for them.
And now you can, too! You don't even have to be an accredited investor to join.
14. Dave Ramsey
The king of financial independence himself is also a real estate investor, and he's got some pretty great resources to help you out, as well!
While many investment sites focus on leveraging debt to make money, Dave Ramsey teaches you how to buy with cash and make that cash grow. The whole idea is to get out of the thumb of the lender—and stay that way.
Regardless of whether you buy into his methods, or the Rich Dad, Poor Dad mentality—Dave's site has some really great real estate resources for the serious investor.
Bonus: LoopNet (commercial real estate)
Commercial real estate deals are often difficult to locate outside of your area. LoopNet makes that whole process a lot easier. Not only can you take a look at past and current listings, but you can also download print off entire databases to help you locate your deals even when wifi isn't an option.
Related Articles
You May Also Like