Purchasing real estate in Tennessee can be a stressful and complex process. The last thing a home buyer wants to discover during closing is unexpected costs and fees. If you want to plan ahead for out-of-pocket expenses, here's everything you need to know about closing costs for Tennessee buyers.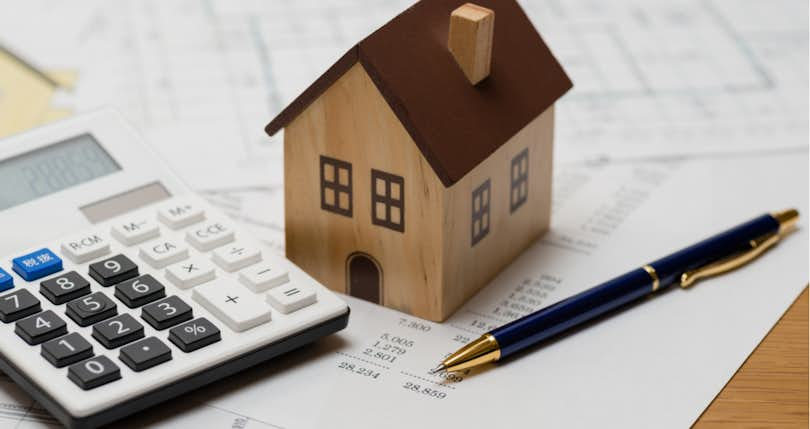 Between saving up a down payment, approaching lenders, and making offers on potential homes, it's easy to overlook the cost of closing on a Tennessee real estate transaction. While it may be an understandable oversight, failing to plan for closing can be a costly mistake. Closing costs add up fast and, without a healthy savings buffer, the unanticipated fees and taxes can place your property purchase in jeopardy.
To avoid any unpleasant surprises come closing, you'll need to do your own homework and set some realistic financial expectations. Partnering with an experienced, local real estate agent is a good first step when it comes to understanding and preparing for closing costs.
If you want to work with a top-rated, Tennessee-based buyer's agent, we can help! Simply fill out our online form and one of our friendly Clever reps will be in touch to connect you with a local Partner Agent for a free, no-obligation consultation.
What are closing costs like in Tennessee?
Save when buying or selling property with a Clever Partner Agent.
Closing Costs for Tennessee Homes: What to Expect
According to a recent study from Bankrate, the average cost of closing on a Tennessee real estate transaction is $2,030. Unfortunately, Bankrate's calculations exclude several key closing cost variables, such as transfer taxes, miscellaneous state fees, escrow fees, and home inspection fees.
This means that the real cost of closing in Tennessee is significantly higher than $2,030.
For a more accurate estimate of closing costs, experts recommend that buyers save between 2% and 5% of the home's value to put towards closing. In Tennessee, the median home value is $166,900 — therefore, prospective buyers should expect to pay between $3,338 and $8,345 in closing costs.
While closing costs can be expensive, one of the largest mortgage expenses is the interest rate. Over the life of the loan, a few small percentage points can result in hundreds of thousands of dollars in interest payments.
One of the best ways to lower your interest rate? Shop around and compare lenders! Fill out the form below for a quote from a licensed, local lender – even if you're pre-approved it pays to compare.
Common Closing Costs for Tennessee Home Buyers
Here's what Tennessee home buyers typically need to pay at closing:
Credit Report Fee
This fee is charged by credit agencies when you request a report on your credit history and current credit score.
Underwriting Fee
This fee is required by your lender to cover the costs of checking your financial information, verifying your application, and approving a suitable loan amount.
Loan Origination Fee
This fee is also paid to your lender and covers the cost of obtaining and establishing your mortgage. The loan origination fee is typically expressed as a percentage of your mortgage. In Tennessee, loan origination fees are usually between 0.6% and 1% of your loan amount.
Specialty Loan Fees
If you're taking out a non-conventional loan, you can expect to pay one or more specialty loan fees. For example, FHA loan providers will require you to pay an upfront mortgage insurance premium. Alternatively, if you apply for VA financing, you'll need to pay a one-time VA funding fee.
Discount Points
Purchasing discount points is an optional closing cost that sellers can pay to reduce their mortgage interest rate. A single discount point can reduce your interest rate by up to 0.25% and typically costs 1% of the total loan amount.
Appraisal Fee
If you're planning on taking out a mortgage to buy a home, your lender will require that you have an appraiser assess the value of the property in question. In Tennessee, the cost of hiring an appraiser is between $230 and $375.
Survey and Home Inspection Fees
After making an offer on a prospective home, you'll need to hire a licensed home inspector and/or surveyor to check the property for major and minor defects. Survey and home inspection fees are non-refundable and based on the square footage of the property.
Transfer Tax
When a real estate transaction is finalized, the buyer is required to pay a variety of federal, state, and county transfer taxes. According to the National Association of Realtors, the average cost of transfer taxes in Tennessee is 0.37% of the home's value.
Recording Fee
This fee covers the cost of lodging and registering a real estate purchase in your county's recording office. In Tennessee, the buyer generally pays 50% of the recording fee.
Title Insurance
If you're proceeding with a property purchase, taking out title insurance will protect you against losses related to the home's title. Common title issues include outstanding property taxes, unpaid mortgages, and active liens.
Escrow Fee
This fee is paid to the attorney or third-party escrow company in charge of overseeing the holding and transfer of your property purchase funds. In Tennessee, escrow closing fees are usually split equally between the buyer and seller.
Real Estate Agent Commission
The buyer's agent and seller's agent will both receive their commission during the closing process. Luckily for you, it is the home seller, not the home buyer, who is responsible for paying real estate commission costs.
Other Costs to Consider
Unfortunately, the costs of homeownership continue long after the closing process is finalized. Before pulling the trigger on a home purchase, you need to be sure that you've factored in the long-term costs of owning property. To give you an idea of the financial outlay, we've listed five recurring costs of owning a home in Tennessee.
Property Taxes
Your property tax assessment is based on the combined value of your home and land lot. According to WalletHub, the average Tennessee homeowner can expect to pay 0.74% of their home value in annual property taxes.
Homeowners Insurance
To secure homeowners insurance coverage, you'll need to pay a monthly insurance premium and, in the event of a claim, an out-of-pocket insurance deductible.
Private Mortgage Insurance
If you are unwilling or unable to put down at least a 20% down payment, your lender will require that you pay private mortgage insurance (PMI). Although it will vary from lender to lender, the average annual cost of PMI is between 0.5% and 1% of the total loan.
Utility Payments
Monthly or quarterly electricity, gas, water, and internet bills are a fact of life for homeowners. For an average-sized home in Tennessee, the cost of utilities is just under $160 per month.
General Maintenance and Repairs
Spending money on property maintenance and home repairs is another recurring cost of homeownership. To keep your property in top condition, Tennessee homeowners should try to put at least 4% of their home's value toward annual maintenance and repair costs.
How to Save on Closing Costs in Tennessee When Buying a Home
After settling on a final purchase price, the last thing most buyers want to think about is putting more money towards closing costs. As a buyer, the first thing you can do is ask your agent if they can negotiate for the seller to cover a portion of your closing costs.
If you're a first-time home buyer in Tennessee, you should also take advantage of the closing cost assistance programs offered by the Tennessee Housing Development Agency (THDA). For example, if you can secure a THDA Great Choice Home Loan, you may also be eligible for a no-interest second mortgage of up to 5% of your property's value.
Ready to Buy? Get in Touch with an Experienced, Local Real Estate Agent!
If you're still unsure about closing cost requirements and transfer fee responsibilities, it might be time to get in touch with a Tennessee-based Clever Partner Agent. The Clever Partner Network is made up of more than 3,000 top-rated, full-service agents drawn from major national real estate companies and regional brokerages (e.g. Keller Williams, RE/MAX, Century 21).
Whether you're in a hot or cold market, Clever Partner Agents will always represent your best interests throughout the negotiation process, from uncovering additional cost savings to minimizing closing costs and fees.
What's more, when you buy a Tennessee home through a Clever Partner Agent, you'll also have access to exclusive, on-demand property showings. In a competitive market, securing a fast-tracked showing can be the difference between making an early offer and missing out on your dream home.
Related Articles