While you're shopping for a home, you need to consider the total cost of buying a home, not just the home's price tag. As the buyer, you're facing multiple fees in addition to the purchase price before you can take ownership. These closing costs can quickly add up — here's how much to expect: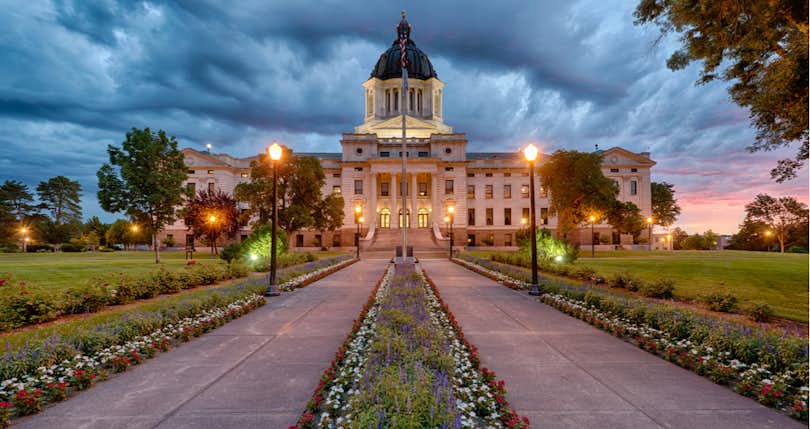 When you're buying a home in South Dakota, the home's purchase price isn't the only cost you need to budget for. Before you take possession of the property, you'll also have to pay closing costs that will make the home officially yours.
There are several individual fees that make up these costs. Working with an experienced real estate agent can help you plan for these expenses, and maybe even negotiate to have the seller cover them for you.
Want to connect with a top-rated South Dakota buyer's agent? Clever can help! Fill out our online form and we'll be in touch to answer any questions you might have and introduce you to one of our local Partner Agents for a no-obligation consultation.
»Find: Top Real Estate Agents in South Dakota
Let's take a closer look at the typical closing costs in South Dakota so you can set realistic expectations:
Closing Costs for South Dakota Homes: What to Expect
In South Dakota, typical closing costs including origination fees charged by the lender and third-party fees like appraisals, flood certification fees, and the fee charged by the closing attorney.
According to a study from Bankrate, closing fees in South Dakota typically average $1,814. However, this study didn't take into account the many variable costs, such as title insurance, title search, taxes, other government fees, escrow fees, and discount points. The true cost will depend on the cost of the home and other factors.
As a general rule, expect to pay between 2% and 5% of the total purchase price. For example, the median home in South Dakota is $235,500, which means you could be paying anywhere from $4,710 to $11,775 in closing costs.
While closing costs can be expensive, one of the largest mortgage expenses is the interest rate. Over the life of the loan, a few small percentage points can result in hundreds of thousands of dollars in interest payments.
One of the best ways to lower your interest rate? Shop around and compare lenders! Fill out the form below for a quote from a licensed, local lender – even if you're pre-approved it pays to compare.
Common Closing Costs for South Dakota Home Buyers
So what exactly are the individual fees that you can expect to pay at closing? The following list isn't comprehensive, but should give you an idea of what you'll be on the hook for:
Loan Origination Fees
Lenders will charge upfront fees for starting a loan application. This fee is usually a percentage of the total loan, so the more expensive the home, the more you will pay for this fee.
Credit Report
Your lender will need to pull a full credit report prior to approving you for the loan.
Appraisal Fees
Your lender will appraise the property to ensure they're not lending more money than the property is worth.
Flood Certification
This document simply states the flood zone status of a property.
Title Search
The lender must perform a title search on the home to ensure it's free and clear of liens and can be sold to you.
Escrow Fees
This fee is paid to the escrow company who is in charge of conducting the real estate closing. This is usually an independent company since they must equally represent the buyer's and seller's interests.
Survey
You may need to have the property surveyed to ensure the lot size is as specified.
Again, this list isn't comprehensive, but you should begin to see the breadth of what buying a home really costs. In general, closing costs are 2% to 5% of the home's purchase price. Keep this in mind when determining your budget for a home, especially in the event that the seller isn't willing to cover any of your closing costs.
Other Costs to Consider
Homeownership is filled with ongoing costs you need to consider before pulling the trigger. Things like homeowner's insurance, property taxes, and utility bills are usually correlated directly to the size and price of the home.
In addition, maintenance costs and upkeep will be ongoing. The larger the home, the more care it will need. It's important to be financially stable before making the decision to purchase the home.
How to Save on Closing Costs in South Dakota When Buying a Home
Buying a home is likely the largest purchase you'll ever make, and you want to do everything you can to minimize the associated costs.
One way to reduce your closing costs is to negotiate with the seller to cover some or all of these expenses. It's fairly common to request this as part of your sales agreement. Your real estate agent can use their expertise to help you with this.
One of the easiest ways to save money on closing costs is to work with Clever! Eligible buyers get cash back after their purchase.
Connect with Clever today for a no-obligation consultation and let us help you uncover cost savings and move closer to your homeownership goals.
Related Articles