Premiere Property Group has built their reputation on elegance, style, and advanced technology. Read on to learn more about the pros and cons of its services and fees, plus how it aims to make your listing stand out to potential buyers.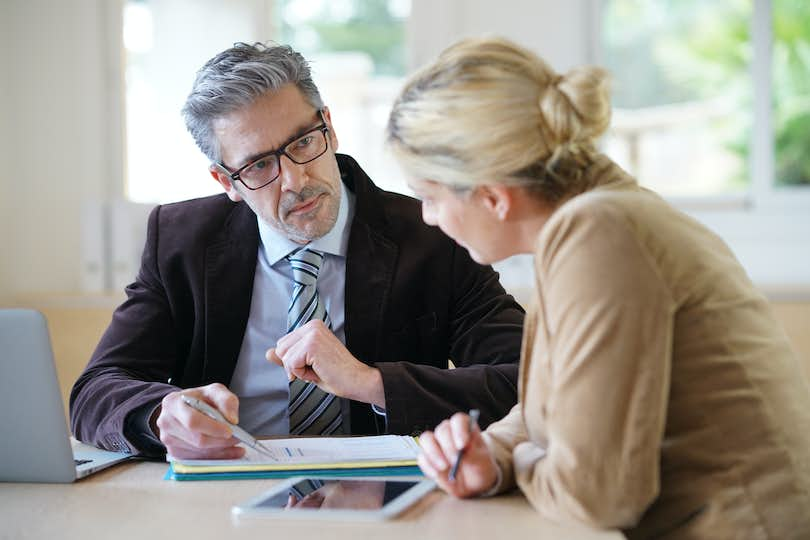 Premiere Property Group has made its mark in the real estate industry with its distinctive branding and advanced use of technology, helping sellers enhance their listings to draw in more interested buyers and successfully sell their homes.
And while they provide their agents with polished marketing materials and extensive options for advertising your home, its premade marketing may not fit with your neighborhood's character or effectively target the type of buyer who would typically be interested in your home.
To ensure you'll get the best possible outcome when selling your home, it's a good idea to explore all your options. And to help you navigate all opportunities, connect with a real estate expert for a free consultation and gain valuable insight on the best way to sell your home while still saving on commission.
So how does Premiere Property Group differentiate itself from the crowd? Here's everything you need to about selling your home with Premiere Property Group.
What is Premiere Property Group?
Beginning its operations back in 2009 in the midst of the recession, Premiere Property Group has grown rapidly and is now the largest locally-owned brokerage in Oregon and Southwest Washington with over 1,100 agents operating out of 13 offices.
Premiere Property Group is a full-service brokerage that specializes in both residential and commercial properties with the ability to list your home locally and internationally. The company says it provides concierge-level services using tools and technology to bring class and elegance to listings.
Not only do they provide the same services as a traditional agent, helping you throughout the entire selling process from listing through closing, but they also specialize in home marketing and offer a slew of digital and print marketing services, including welcome packages, flyers, and flyover videography to take your listing to the next level.
What services does Premiere Property Group offer?
The agents that work with Premiere Property Group provide all the same services, support, and benefits that a traditional agent would provide.
For instance, Premiere Property Group agents will perform an extensive comparative market analysis (CMA) to help you competitively price your home, help you prep and stage your home for showings, schedule and host open houses, manage buyers' inquiries and offers, and handle contracts and paperwork, plus assist with appraisals, negotiations, and closing.
But where Premiere Property Group stands out is with their marketing services. With a traditional MLS listing, you're limited by certain parameters. And so, to bypass their restrictions, Premiere Property Group creates an individual property website that will be crossed-linked with your MLS listing so you're able to market your home using their advanced technology tools.
For example, on your personal listing website you can choose to have 3-D virtual tours and have drone flyover videography.
How much does Premiere Property Group charge?
Premiere Property Group built the company with real estate agents in mind. It wanted to support agents and give them the tools and efficient technologies to help them buy and sell homes successfully.
And so, Premiere Property Group offers agents low desk fees, high commission splits, and access to state-of-the-art marketing materials, helping agents save more and then pass down those savings to their clients.
But exactly how much those savings are is somewhat unclear.
While Premiere Property Group is a regular brokerage, nowhere on their site does Premiere Property Group explicitly state how much a seller will pay to list with its agents.
But with a bit of digging, looking at each of the agents that works with Premiere Property Group, it appears some agents are willing to work for a lower commission charging on average, 2% commission for their services.
Want to know exactly what you'll be paying?
Connect with a top-rated agent to learn what it costs to sell your home.
Pros of Premiere Property Group
Work with Full-Service Agents
With Premiere Property Group you'll be able to take advantage of full-service agents who can help you navigate the entire selling process. With access to innovative, advanced technology, your agent will have the resources to give you and your listing more exposure.
Use Technology to Elevate Your Listing
One of the biggest perks of Premiere Property Group's services is how they use technology to market your home. You can use their 3-D virtual tours, drone videography, and voiceover narration to effectively grab the attention of potential buyers.
And not only will they list your home on the MLS and hundreds of other major local, national, and global listing sites, but they'll give you your own personal property website where you can add more photos and descriptions to draw in buyers.
Elegant Branding
It isn't called themselves "Premiere" Property Group on accident. The brokerage boasts elegance, class, sophistication, and beauty in all of its marketing products. Everything they create, from yard signs and printed marketing materials, to your website, is made with design and branding in mind.
Cons of Premiere Property Group
Unclear Costs
While technology and design is great, it isn't easy to know how much it will set you back. The company is tailored to assist real estate agents and their website reflects just that. Any prices or fees on their site are related to what an agent will pay for a service, not what the seller will pay.
After extensive research, you'll find some individual agent's are willing to work for a lower commission rate that averages around 2%. However, you'll have to negotiate for a lower commission yourself, which isn't easy when dealing with a professional agent who wheels and deals every day.
Limited Service Area
Premiere Property Group has a large presence through its expanding offices and growing network of agents. However, it only services Oregon and Southwest Washington. So unless you're buying or selling a home in these areas, you're out of luck and won't be able to benefit from their 3-D technology or elite branding.
Premiere Property Group Reviews
Premiere Property Group has a 2.5-star rating on Yelp based on 14 reviews.
With 154 reviews on BirdEye, Premiere Property Group has a 4.6-star rating.
Work With a High Quality Agent and Save
It's clear Premiere Property Group has its branding and design down to an art. By working with a Premiere agent you'll gain access to their sophisticated 3-D technology, extensive marketing materials, and can take advantage of their large footprint in the Oregon and SW Washington areas.
But before you decide to list, it's smart to consider all your options as Premiere Property Group isn't the only one to utilize the latest technology and marketing techniques.
Clever Real Estate partners with top agents throughout the entire U.S. and connects sellers with full-service agents who work for a fraction of the price. With Clever you'll be working with the same high caliber agents as Premiere Property Group who know your local market and will be able to sell your home quickly and for the best price possible.
Plus, you'll save thousands on commission without having to negotiating with a professional. Clever has prenegotiated a 1.5% commission, saving you up to 50% in realtor fees.
Get in touch with Clever for a free, no-obligation consultation and learn more about how a top agent can sell your home fast and for more money.