Considering purchasing a home in the enchanting state of New Mexico? It would help you to have a fundamental understanding of closing costs of real estate transactions throughout the state's various counties before making an offer.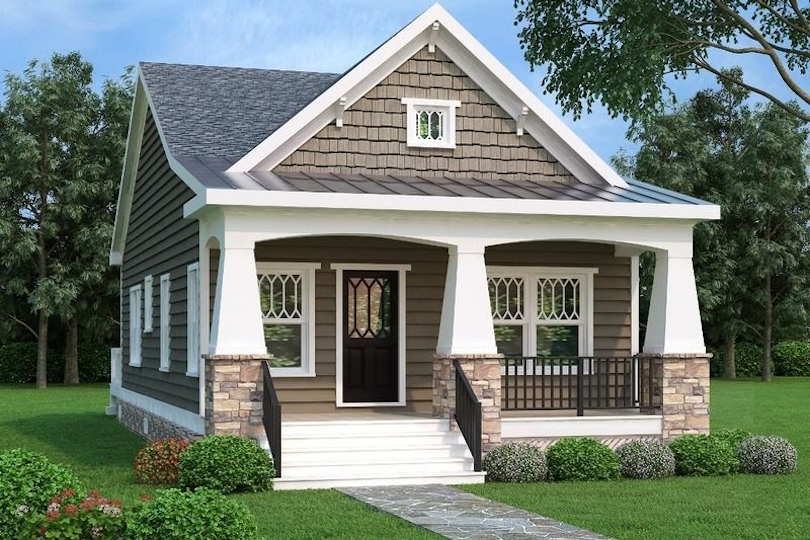 The down payment isn't the only out-of-pocket cost that home buyers must come up with when purchasing a new property. Closing costs can often add up to almost a year's rent, making the ability for home renters to become homeowners less realistic. But don't lose hope just yet! Partnering with a local real estate agent who has local market knowledge, negotiating skills, and trustworthy connections could end up saving you money during closing time.
Looking to buy a house with the help and guidance of a top-rated, New Mexico buyer's agent? Clever can help! Fill out our online form and we'll be in touch to answer any questions you might have and connect you to one of our local Partner Agents for a no-obligation consultation.
Closing Costs for New Mexico Homes: What to Expect
According to data from Bankrate, average closing costs in New Mexico are around $2,051. But this average does not account for variable closing costs like title insurance, title search, taxes, other government fees, escrow fees, and discount points.
In total, closing costs usually come out to around 2-5% of the home's final sale price. Let's say you purchase a house in Albuquerque for $250,000. Your typical down payment of 20% would set you back $50,000. Next, if you paid the lower end of closing costs, you'd tack on $5,000 to your out-of-pocket cash expenses.
And while closing costs can be expensive, one of the largest mortgage expenses is the interest rate. Over the life of the loan, a few small percentage points can result in hundreds of thousands of dollars in interest payments.
One of the best ways to lower your interest rate? Shop around and compare lenders! Fill out the form below for a quote from a licensed, local lender – even if you're pre-approved it pays to compare.
Common Closing Costs for New Mexico Home Buyers
In New Mexico, it is customary for the buyer and seller to pay certain closing costs but everything is up for negotiation. Typically, buyers purchasing property in New Mexico will pay for the following items:
Loan origination fees - if you're planning to pay for the house in cash, you'll avoid a chunk of closing costs via loan origination fees. However, if you're like the majority of home buyers and take out a loan, you'll pay a miscellaneous laundry list of documentation fees, filing fees, etc.
Third party fees - attorney fees, appraisal costs, and credit report are usually paid for by the buyer.
Prorated property tax and homeowner association fees - If the seller pays these yearly, they will have to pay for both fees up to the point that the home sells. Afterwards, the buyer takes over both payments.
New Mexico doesn't have transfer taxes, so the buyer is off the hook for those. They also stick to the customary practice that the seller pays realtor commissions, inspection fees, and a 1-year home warranty that will cover any wear and tear on the home for the new buyer's first year in the house.
Other Costs to Consider
Even if you're not planning to install a hot tub on the roof, home repairs, upgrades, maintenance, and utilities can pack a punch if you aren't used to emotional and financial roller coaster that is homeownership. There's no calling the front desk or maintenance man when a pipe bursts at 4 am or if you're refrigerator craps out and ruins all your food.
You're responsible for everything in that home, inside and out. It's important to set aside a home repairs fund to cover anything that goes wrong throughout your first few years of homeownership. This is when you'll also find out that the single-pane windows don't seal warmth in for anything and your basically heating your backyard, for a hefty monthly charge. At least the squirrels will thank you.
Homeownership is more than a down payment and closing costs, it's monthly upkeep that a lot of new homeowners don't realize costs a lot of money. It's vital to be financially sound when transitioning from a renter to an owner.
How to Save on Closing Costs in New Mexico When Buying a Home
Now that you've listened to the Debbie Downer monologue, here's some good news — home buyers in New Mexico may be eligible for Clever Cash Back. Clever offers buyers who work with our Partner Agents money back after the sale is final.
New Mexico offers subsidies and grants that help buyers pay for closing costs. To see if you qualify for one of their numerous grants, check out the list of available options here.
Clever Partner Agents can help minimize closing costs by driving negotiations between you and the seller, interpreting the area's real estate market, and understanding the actual value of the home. Partner Agents put their knowledge and expertise to work for you.
Related Articles