Closing costs can be a major expense while buying a house in Nevada. It's important home buyers know how much they are going to spend before incurring these expenses. There are a few ways you can go about saving on closing costs when purchasing a house in the state.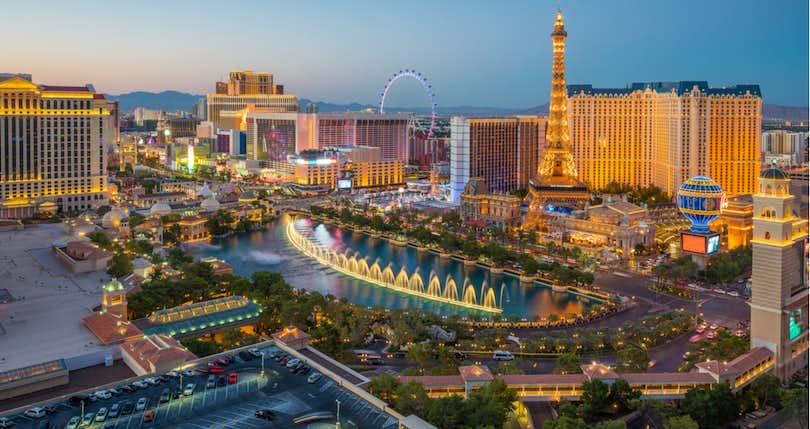 Generally, closing costs come up to about 2% to 5% of the price of a house you're purchasing. That's a large chunk of money that home buyers often don't budget for before going into the home buying process.
These closing costs are paid to a number of different vendors and service providers. That includes appraisers, home inspectors, attorneys, escrow agents, and so on. If you work with a real estate agent, you will have a good idea of what kind of expenses to expect at this stage.
Are you looking to hire a top-rated Nevada buyer's agent? Clever can help! All you need to do is fill out the form on this webpage. We will get in touch with you to clarify any doubts you may have and connect you with a Clever Partner Agent in your area.
Closing Costs for Nevada Homes: What to Expect
A BankRate study found that the loan origination fees while selling a home in Nevada come up to $980 on average. Third-party fees, on the other hand, amounted to $1,052 for a total of $2,031.
And that still does not cover all closing expenses. The study didn't take into consideration some of the variable costs that buyers incur, such as discount points, taxes, and escrow fees.
If you do take all of those costs into account, closing costs tend to come up to between 2% and 5% of the price of a home. Let's say you're buying a house in Henderson, where the median price is $331,100. In that case, the amount you'll spend during closing will be between $6,622 and $16,555.
While closing costs can be expensive, one of the largest mortgage expenses is the interest rate. Over the life of the loan, a few small percentage points can result in hundreds of thousands of dollars in interest payments.
One of the best ways to lower your interest rate? Shop around and compare lenders! Fill out the form below for a quote from a licensed, local lender – even if you're pre-approved it pays to compare.
Common Closing Costs for Nevada Home Buyers
Appraisal Costs
Appraisals are often mandated by lenders. Banks want to know that they're not financing a property that has serious structural issues. So they will often require that you hire a licensed appraiser to take a look at the home.
Appraisers will check the home for structural issues, as well as determine how livable it is overall. Special attention is given to key home components like plumbing, wiring, and air conditioning. Appraising a single-family home in Nevada costs around $313 on average.
Home Inspection Costs
Where appraisals are carried out to make the lender happy, inspections are done to feel satisfied with the property yourself. A thorough inspection will reveal issues with the structure or functional components of the home, which you want to be aware of going into negotiations with the seller.
Home inspectors will go over all of the main structural elements of the house: roof, pillars, ceilings, walls, and so on. Then they will check the other systems like the plumbing, HVAC, and smoke detectors. The report you get at the end of the inspection will alert you to any red flags there are with the house.
Property Survey
A property survey is used to determine exactly what the size of a property is and where its boundaries lie. This is important because often land that lies at the boundaries of a property could be contested. Changes in municipal laws could also have an effect on where the perimeter of your property lies. By getting a property survey done, you ensure that you know everything you need to know not just about the house itself, but also the land on which it stands.
Escrow Fees
When the purchase of a home is initiated, the money that needs to change hands is put in an escrow account. This is a third party that holds on to the money and disperses it to the rightful parties once they've completed their contractual obligations.
Make sure to choose an escrow company carefully. They're going to handle a lot of your money so pick a service that is well-known in the area. If you're new to the city or neighborhood, consult with a local real estate agent before deciding on an escrow company.
Other Costs to Consider
Property Tax
Calculating how much you owe the government in property taxes is pretty straightforward.
First, you need to know what the appraised value of your home is. Your local county authorities will have your home appraised every few years to determine how much it's worth. Once that's done, you simply multiply the value of the house with the property tax rate in your area.
Let's look at an example. The average tax rate in Washoe County is 0.888%. The median value of a house in the county is $367,900. If you own a home at that price in Washoe County, you would pay $3,267 each year in property taxes.
Homeowners Insurance
Getting a homeowners insurance policy protects you from damage caused to the home by things like theft or a fire. The specifics vary depending on your insurance provider and where you're located. The wider the coverage, the higher your premium will be.
In certain cases, mortgage companies will require customers to places their monthly insurance payments in an escrow account. That money is then taken from the escrow company to pay for your insurance. This is usually done so that lenders can ensure that you pay on time.
Mortgage Insurance
Mortgage insurance comes into play when homeowners make a down payment of under 20%. This is money that protects the lender in case you're not able to make your mortgage payments later on.
The premium on your mortgage insurance is determined by taking a number of different factors into account. That includes your credit score, the home's value, and the down payment. These payments are usually made each month along with your mortgage payment.
How to Save on Closings Costs in Nevada When Buying a Home
Hope Brings You Home Program
This is a program being offered by the Nevada Housing Division. Home buyers receive a forgivable loan valued at 10% of the price of the home up to $20,000. The money can be used towards a down payment as well as closing costs.
If you get approved, the financial assistance is provided in the form of a second mortgage with a 0% interest rate. In order to qualify, you must be purchasing a primary residence and meet certain income and credit score limits.
Another way you can save on closing costs is by hiring a Clever Partner Agent. Buyers who work with our Partner Agents qualify for a rebate of $1,000, which can be used to cover closing costs.
Clever Partner Agents are the top-rated agents in their cities and come with many years of experience closing real estate deals. By hiring one of our agents, you get access to on-demand showings of homes. You don't need to wait till an Open House to take a look at a property you're interested in.
Visit our website to get in touch with a Clever Partner Agent in your neighborhood.
Related Articles