You've likely heard the term "closing costs" before, but maybe you're not sure exactly what they include or what you'll have to pay as a buyer in Nebraska. Here are some of the most common and some ideas on how to pay less.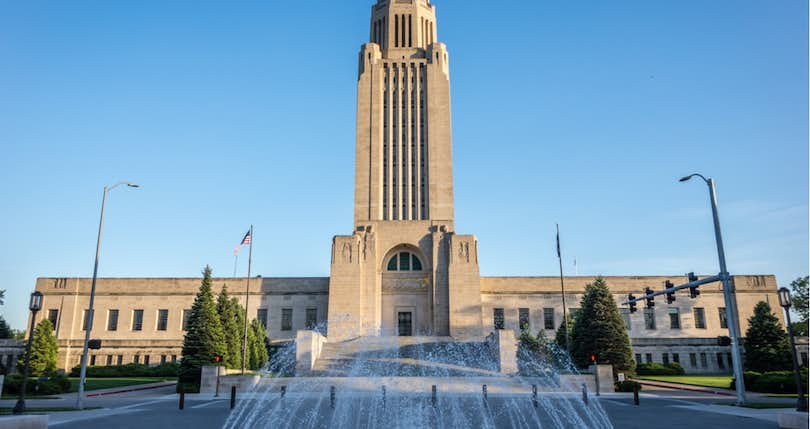 Your down payment won't be the only out-of-pocket expense you pay during the home buying process. While sellers pay most, if not all, of the commissions paid to real estate agents, buyers are typically on the hook for more of the closing costs.
Since closing costs can vary by state, you'll want to work with an experienced, local real estate agent to have realistic expectations about exactly how much of these costs you will pay for your purchase in Nebraska. Having a reliable estimate of closing costs for your specific situation will make you feel more comfortable pulling the trigger on a home purchase.
Want to connect with a top-rated, Nebraska buyer's agent who can help you through this? Clever can help! Fill out our online form and we'll be in touch to answer any questions you might have and introduce you to one of our local Partner Agents for a no-obligation consultation.
Closing Costs for Nebraska Homes: What to Expect
Closing costs vary based on your local market and the specifics of your loan and lender requirements. You can find exactly how much you'll pay for them as a buyer by checking out your settlement statement provided by a title company.
Generally, as a buyer, you should expect to pay somewhere between 2% and 5% of the purchase price in closing costs. If you purchased a home for $240,000, the median listing price in Omaha, you could expect to pay between $4,800 and $12,000.
While closing costs can be expensive, one of the largest mortgage expenses is the interest rate. Over the life of the loan, a few small percentage points can result in hundreds of thousands of dollars in interest payments.
One of the best ways to lower your interest rate? Shop around and compare lenders! Fill out the form below for a quote from a licensed, local lender – even if you're pre-approved it pays to compare.
Common Closing Costs for Nebraska Home Buyers
As a buyer, you will pay both mortgage-related and government imposed fees at closing. These closing costs may vary by county or town, but here are some you can expect to pay in Nebraska:
Application Fee
Some lenders charge an application fee when you submit an application for a loan. However, not all lenders charge this and some include your appraisal fee or credit check fee in this fee as well.
Appraisal Fee
Your lender will request an appraisal on your new home to ensure the property is worth a certain amount and that they are making a solid loan to you. An appraisal is similar to a home inspection, but is less in-depth and is done for the purpose of the lender. You may pay this at the beginning of your loan process, or the lender may collect during closing. You may not be charged this if you are purchasing without a mortgage.
Credit Report Fee
Your lender requests your credit report as part of the loan process. Like the appraisal fee, you may have paid this when applying for your loan, or you may pay at closing. You may not be charged this if you are purchasing without a mortgage.
Escrow
In Nebraska, escrow accounts are common and is an account where money for future property taxes and homeowner's insurance is held. Your lender will then pay out of this account on your behalf when these bills are actually due. The lender wants to make sure you are able to pay these large amounts so they split them up into smaller monthly payments that are added to your mortgage payment.
Homeowners' Insurance Escrow - Your lender will want to have a year's worth of insurance paid in full at closing, plus another two month's worth of premiums. This will be charged at closing and the remaining amount will be held in escrow.
Property Taxes - In Nebraska taxes for last year are paid in the current year. For example, your 2019 taxes are paid in 2020. The seller will pay you taxes for the number of months that have elapsed in the year since they occupied the residence during that time. However, your lender will likely ask you to pay that amount, plus an extra two months into escrow so the money will be available when taxes are due (typically one payment each in April and September.) For example, If you close in April, you would pay 6 months worth of taxes into escrow.
Home Inspection
You likely ordered a home inspection on your purchase to verify the condition of the home and negotiate any repairs needed. You may have paid for the inspection upfront, or you may settle the bill at closing.
Loan Discount
You may pay what are called "points" to your lender in order to lower your mortgage interest rate. Each point you purchase equals 1% of the total loan. This fee is a one-time charge from the lender that you pay at closing. You may or may not opt for a loan discount and your lender may or may not offer it based on your credit and history. You may not be charged this if you are purchasing without a mortgage.
Loan Origination Fee
Since a lender needs to complete quite a bit of paperwork (okay, a lot!) in order to process your loan, they charge an origination fee to cover this cost. This fee is typically 1% of the total mortgage amount. You may not be charged this if you are purchasing without a mortgage.
PMI Premium
If you're purchasing a home with a small down payment (less than 20% of the appraised value), your lender will probably make you purchase monthly mortgage insurance. Private mortgage insurance(PMI) protects the lender in case you aren't able to maintain your monthly mortgage payment and your home is foreclosed on.
Once you've reached 20% equity, you may be able to apply to stop paying this insurance fee. Be careful though, there is an additional fee for the application and you may have to pay out-of-pocket for a new appraisal. Your PMI usually falls off automatically after you reach 22% equity so this may be cheaper in the end. Check your specific mortgage agreement for specifics.
Prepaid Interest Fee
There is probably a lag time from the time you officially purchase your new home and the date of your first mortgage payment, so your lender will charge a prepaid interest fee to cover this. Since mortgages are usually due on the first of the month, the earlier in the month you close, the higher the prepaid interest fee with be. You may not be charged this if you are purchasing without a mortgage.
Settlement or Closing Fee
Your title company charges a settlement for closing and overseeing it as an independent party.
Title Insurance Fees
Title insurance is the title company's promise that they have done a thorough search on the property you are purchasing and their are not liens or other stipulations on it and that the seller has a right to sell it. Title insurance fees are charged by the title company to cover the title search, title examination, title insurance, document preparation, and other miscellaneous fees. All buyers pay title insurance fees.
Underwriting Fee
This fee is also charged by your lender and covers their cost of determining whether or not to approve your loan.
Other Costs to Consider
When buying a home in Nebraska, you should also consider other added costs beyond closing.
While your homeowner's insurance premium and property taxes are likely included in your monthly mortgage payment, this is an added cost you'll pay as long as you live in the home. Plus, you'll want to plan for utility bills and maintenance and repair costs, especially if you've never owned a home before. Make sure you can easily manage all these costs before making the decision to purchase a home.
How to Save on Closing Costs in Nebraska When Buying a Home
While buyers typically pay most closing costs and sellers pay real estate commissions, all of this is negotiable. Your real estate agent can help you negotiate costs with a seller's agent. You also may qualify for closing cost assistance through the Nebraska Investment Finance Authority (NIFA).
If you're looking to buy a home in Nebraska, work with an experienced buyer's agent who can help you negotiate for the best deal possible. Clever Partner Agents are also able to offer on-demand showings — sometimes in less than an hour — so you know you won't miss out on a good property. Plus, you may be eligible for Clever Cash Back.
Related Articles