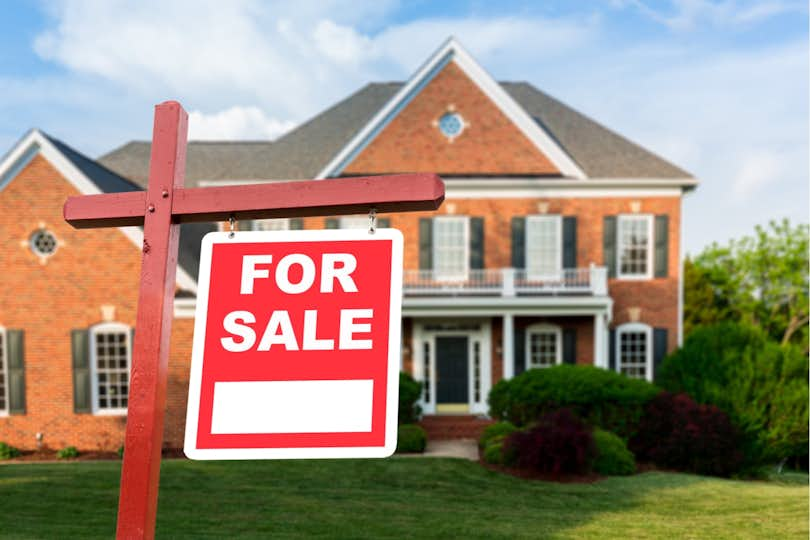 Are you pulling your hair out and Googling "What to do if my house won't sell?"
If so, then you're in the right place.
In this article, we will discuss ways you can get interested buyers in under contract faster.
What to do if my house won't sell?
There are quite a few things that could be impacting the sale of your house. Try out these suggestions to get a buyer in quickly.
Change Agents
It may be time to get a new real estate agent.
While a house not selling can have many factors, your real estate agent plays a big part in getting the word out about your home. Here are a few indicators that it may be time to say sayonara to your real estate agent:
They've Disappeared Since the Listing
Not that you should be receiving daily updates, but if your real estate agent has been dodging your calls-- they may be doing the same thing to possible buyers. A great way to diagnose this problem is by communicating with your agent what you expect from the transaction. If you've set up those expectations and are still wondering where your agent has run off to, it's time to get a new one.
Your Listing Has Expired
If your listing expired and you had no clue-- it's time to get a new agent. A good agent will make sure to talk to you about selling strategies, as well as keep you informed of when your listing expires. If your agent isn't aware enough to let you know when it's time to renew, they just might not be the agent for you.
Communication is Rocky
If you find yourself gritting your teeth each time you talk to your agent and never pick up when they call, then it's time to find a new agent. The clash of communication (or lack thereof) could be impacting your home's sale-- especially if you never agree with each other over strategies.
Many seller's agents will have their clients sign an exclusivity agreement that states terms for which the agent can or cannot be fired. Make sure you interview your agent before you list with them and if you must break the agreement, be sure to do so according to the terms outlined.
🏡 Sell or Buy a Home with Clever and Save Thousands!
Enter your zip code to see if Clever has a partner agent in your area!
Reach Out to Buyer's Agents
Have you held any open houses? If so, ask your agent to reach out to the buyer's agents of those who walked through. Ask if they liked the house and would like to give any feedback. You can usually get a good idea of what people think when they walk through your house if you follow up with their agent.
Reaching out the buyer's agent also keeps your house top of mind, which is especially good if there are several houses on the market.
Make Some Improvements
If you get similar negative feedback from buyer's agents, you may want to consider making a few improvements. Only make improvements that can add significant value to the home, however.
A few of those improvements include:
Paint
If your home has some especially vibrant wall colors, you may want to change it up. There are certain colors that help houses sell especially well (like gray in the kitchen and blue in the bathroom), but it's best to stick to a neutral color.
Flooring
New flooring instantly updates many spaces. If your house is still sporting its original shag carpet, it may be time to upgrade. It doesn't have to be anything super expensive, but new carpet can go a long way.
Kitchen Update
The kitchen is often the focal point of the house tour-- if it shines, there's a good chance the house will shine along with it.
You can inexpensively update your kitchen by painting the cabinets, replacing the countertops, and getting stainless steel appliances. It may seem like a lot, but an update like this could add instant appeal to a buyer.
[homeseller-guide]
Re-list When the Season is Right
If buyers just aren't biting, you may want to take the home off the market and re-list later. Certain seasons do better for selling in certain neighborhoods, and it may just be the wrong season. A good way to gauge this is to ask any neighbors who also have their home listed for sale if they are having the same issues. If you re-list when the data shows it's a good time to sell, you should get a bite in no time.
Reduce the Price
This is a difficult one for sellers. Reducing the price doesn't mean dropping it $50,000 though. If you feel like it's time for a price drop, ask your agent what they would recommend. Often, just changing the number from a round number like $500,000 to something like $499,984 can bring in a seller.
Rent it Out
If you've got to move and the house isn't selling, consider renting it out. You can often get more than your monthly mortgage payment in rent, and you'll be making money while you wait. Who knows-- maybe it'll be the start of your investment portfolio!
Selling your home is a stressful situation, but you don't have to feel helpless when your house won't sell. Take action by changing your agent, reach out to buyer's agents, make some improvements, re-list when the time is right, reduce the price, or by renting it out. Make sure whatever you choose that you have a quality agent to advise you along the way.
Need a local expert real estate agent to get your house sold quickly? You need a Clever agent. Clever agents are the top-reviewed agents that have a track record for providing quality service for a flat rate. Call us today at 1-833-2-CLEVER or fill out our online form to get started.
Related Articles