Mississippi real estate closing costs for buyers can blindside those who are new to the world of real estate. The many out-of-pocket costs to come might keep you from affording the home of your dreams. With an experienced local agent in your corner, you'll get the deal that you're looking for.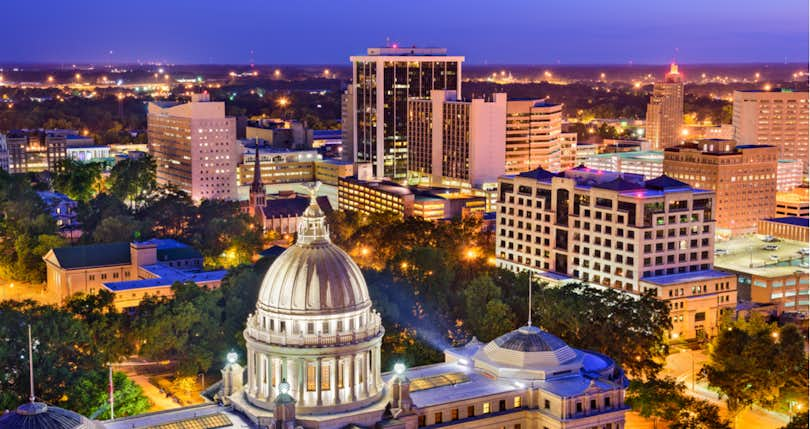 As you search for your dream home in Mississippi, you're probably going to budget how much you can afford and give yourself license to spend right up to the limit. However, there are out-of-pocket costs that homeowners need to prepare for beyond the down payment. As a home buyer, you'll need help from an agent to navigate the Mississippi real estate closing costs for buyers.
If you want to lower these costs, working with a top-rated, Mississippi buyer's agent will make sure that you can afford the home that you've got your eye on.
Closing Costs for Mississippi Homes: What to Expect
In Mississippi, data from Bankrate estimates that home buyers pay an average of $916 in origination fees and $1,135 in third-party fees at closing. This $2,051 might surprise some home buyers but doesn't account for a variety of other costs that come with closing on a home.
You'll have to account for taxes that vary between municipalities and the escrow fees that depend on the cost of your home. There are also fees like title insurance and title search to worry about.
The number that real estate experts recommend being prepared to pay between 2% and 5% of the total sale price of the home at closing.
While closing costs can be expensive, one of the largest mortgage expenses is the interest rate. Over the life of the loan, a few small percentage points can result in hundreds of thousands of dollars in interest payments.
One of the best ways to lower your interest rate? Shop around and compare lenders! Fill out the form below for a quote from a licensed, local lender – even if you're pre-approved it pays to compare.
Common Closing Costs for Mississippi Home Buyers
In most states, the home buying process requires closing agents or a representative from a title company to prepare the closing documents and Mississippi is no different. In the Magnolia state, the buyer and the seller meet to sign all the forms, exchange keys, and submit your payment as the buyer.
These attorneys and agents aren't going to work for free. You'll have to be prepared to pay them before you can settle your deal.
Before you even get to this point, the financial institution that is lending you money to pay for your house is going to want you to hire an appraiser who will assess whether the property is worth the amount you're borrowing. This is going to cost you a few hundred dollars.
You'll also have to pay for title insurance to guard against problems with the title. If there are liens against the home or any outstanding taxes, your title insurance is going to protect you. It's paid as a one-time fee during the closing of your sale and can cover you for decades after you settle on your home.
Don't forget the cost of your agent and your seller's agent. This amount, usually about 6% of the total price of the home, gets taken right off the top and split between the two agents. Some deals might require an additional fee or a higher price on a home to ensure that the seller gets their asking price after agents are paid.
When it comes to paying the down payment, most lenders won't fund your mortgage unless you can cover at least 20% of the cost of the home. If you can't, you may be required to get private mortgage insurance to protect the lender you work with in case you default. This can be paid in a lump sum or an added fee that gets tacked onto your mortgage.
Other Costs to Consider
As a homeowner, you're buying something that's constantly changing and deteriorating. While the value of a home will usually climb faster than other investments, it needs to be kept in good shape to retain its value.
This means that you'll have to pay for the regular maintenance of your home throughout the years. Make sure you get a comprehensive inspection before you buy so that you know what you're in for. Fixing problems with your roof or your foundation can cost you several thousand dollars while some issues can be fixed immediately with minor and less expensive repairs.
You also need to pay for homeowners insurance for the entire length of time that you own your home. This will ensure that you're not saddled with issues stemming from fire, theft, or any natural disasters. Mississippi has several regions that are in flood zones and you need to be prepared in case the worst happens.
Every year, you'll pay property taxes as well. It's important to bring this up with an experienced local agent to ensure that you don't end up buying in a highly taxed region of Mississippi. You could end up paying a few hundred or thousand extra dollars every year if you're not careful.
You'll have utility costs, landscaping costs, and all kinds of other regular and recurring costs. Even just the air conditioning costs of a larger home can become a stressor for you.
If you're not in a financially stable position when you decide to close on your home, you're going to struggle to stay afloat with the additional costs. Be wary of going over your budget when it comes time to seal the deal on your home. The additional bills and closing costs are going to be an unwelcome surprise if you're already hitting the edge of affordability.
How to Save on Closing Costs in Mississippi When Buying a Home
While Mississippi prohibits the use of home buyer rebates, there are still other ways to save. If you're struggling to afford the cost of closing on your new home, it's possible to get help from assistance programs.
Assistance is available for down payments and closing costs through the new NeighborhoodLIFT program that was created by Governor Phil Bryant. It offers $7,500 in assistance to home buyers throughout the state who meet the eligibility requirements.
If you buy your home through a VA or an FHA program, you also qualify for one of their many programs. Check out the grants that they offer online for an idea of what you could qualify for.
With the help of a Clever Partner Agent, you get the chance to have an expert negotiator from right in your backyard. They can help to lower the closing costs that you have to deal with by finding grants or by avoiding unnecessary costs. They can also help to lower the sale price of your home so that you're not saddled with outrageous closing fees.
Related Articles