If you're looking to buy a home in Michigan, it is crucial to understand typical closing costs. Whether it's escrow fees, real estate transfer taxes, home inspections, or the earnest deposit, you'll have to pay these costs before getting keys to your home.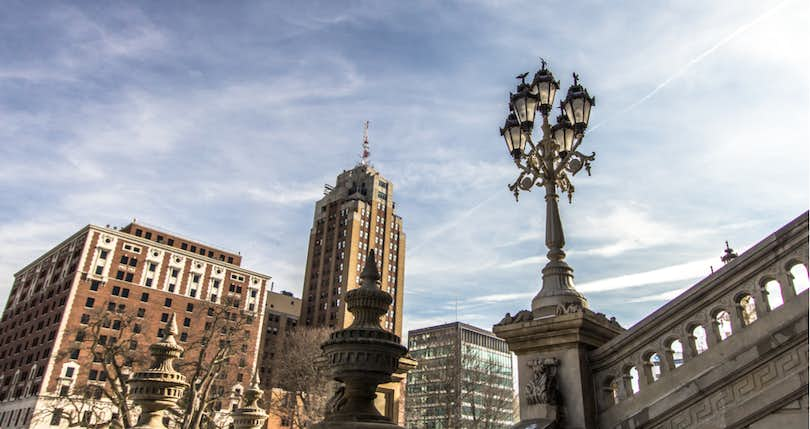 Before you start the process of buying a house, it is important to have an understanding of the costs you'll encounter. This goes far and beyond saving enough money for a down payment, as you will need to cover a range of closing costs.
Most importantly, most of these are up-front costs, meaning that you can't include them within your financing agreement. Although a Michigan-based Clever Partner Agent can break down closing costs in more detail, we've listed some of the most common ones to prepare for.
Don't be caught off guard by closing costs.
Work with a Clever Partner Agent to get their guidance buying a home.
Closing Costs for Michigan Homes: What to Expect
According to recent data from Bankrate, home buyers in Michigan pay an average of $1,958 in closing costs. $946 of this goes to the origination fee. This is the fee charged by the lender to cover the costs of processing your mortgage. The rest of these fees are third-party fees.
However, the Bankrate study does not account for a range of variable costs, like title insurance, real estate transfer taxes, and escrow fees. To ensure that you are fully prepared, it is important to note that buyers will typically pay between 2% and 5% in closing costs.
For example, if we were to take the current median home value of $151,700 (according to Zillow data), buyer's in Michigan pay anywhere between $3,034 and $7,585.
While closing costs can be expensive, one of the largest mortgage expenses is the interest rate. Over the life of the loan, a few small percentage points can result in hundreds of thousands of dollars in interest payments.
One of the best ways to lower your interest rate? Shop around and compare lenders! Fill out the form below for a quote from a licensed, local lender – even if you're pre-approved it pays to compare.
Common Closing Costs for Michigan Home Buyers
Real Estate Transfer Taxes
Real estate transfer taxes are charged by the vast majority of U.S. states, including Michigan. These are taxes linked to transferring the property deeds from the seller to the buyer. As the respective local county must record the change of ownership, a real estate transfer tax is charged.
Although this can vary on a state-by-state (or even region-by-region) basis, traditionally in Michigan the seller pays the transfer tax. However, this isn't always the case, as you might end up splitting the fees after negotiations. This is especially true when the market is in favor of sellers.
If you do agree to split the fees, $3.75 for every $500 of transferred value (i.e. the property) goes to the state, and $0.55 goes to your local county ($0.75 in some counties). The amount is based on the final sale price.
For example, based on the median Michigan home value of $151,700, real estate transfer taxes of $1,140 and $167.20 would need to be paid to the state and county, respectively. If the fees were split 50/50, then you would need to contribute $653.60.
Learn More: The Ultimate Guide to Michigan Real Estate Taxes
Home Inspections
Most buyers get a home inspection because their lender requires one and because it provides peace of mind. If a new issue is found, then you get extra leeway to negotiate a better price.
The amount you pay will ultimately depend on the size of your Michigan property, although expect this to be in the region of between $200 and $400.
Origination Fee
When you go through the process of financing your property, your lender will charge you an origination fee. This covers the fees associated with obtaining the loan and is broken down into underwriting, processing, and application fees. In most cases, mortgage lenders will charge anywhere between 0.5% and 1% of the mortgage amount.
For example, if you take out a $200,000 mortgage, then this will cost you between $1,000 and $2,000.
Earnest Deposit
Once you've found a suitable Michigan property and made an offer, you might have to pay an earnest deposit. This provides the seller with good faith you will close the sale.
There is no hard-and-fast rule as to how much earnest money you should pay but many buyers pay between 1% and 5% of the final purchase price. For example, if the amount offered on the property was $150,000, then you would need to send an earnest deposit of between $1,500 and $7,500.
In other cases, the seller might demand a fixed amount, which is usually between $5,000 to $10,000.
Learn More: How Much Earnest Money Do You Pay?
Escrow Fees
For those unaware, an escrow service is utilized to keep your money safe. A third party intermediary (usually a lawyer or escrow agent) will hold on to your earnest payment, and ensure the remaining funds are transferred across smoothly.
Due to the sheer size of the transaction, reputable escrow providers are crucial during the closing process. However, you as the buyer will need to pay an escrow fee. This usually costs between 1% and 2% of the final sale price. For example, if you purchase the property for $200,000, then you should expect to pay between $2,000 and $4,000 in escrow fees.
Learn More: Escrow Fees 101: Everything to Know About Escrow
Other Costs to Consider
Before you commit to buying your dream Michigan home, think about the recurring costs of homeownership and how they compare to what you currently pay.
You also need to think about other costs like property taxes. Unfortunately for you, Michigan actually has some of the highest property taxes nationwide. This amounts to an average effective property tax rate of 1.71%. Based on the Michigan median home value of $151,700, you would be liable to pay $2,594.07 annually.
You should also think about homeowners insurance. Although the state of Michigan does not make homeowners insurance mandatory, it is likely that your lender will.
Learn More: The Best Homeowners Insurance Companies in Michigan in 2019
How to Save on Closing Costs in Michigan When Buying a Home
The home buying process can present a range of unforeseen costs.
By using an experienced buyer's agent, you can negotiate many of these costs with the seller. You'll also stand a much better chance of getting the best price possible.
Clever can connect you with a top-notch real estate agent based in the Michigan area. If you are buying a property for $150,000 or more, you could also qualify for Clever Cash Back by working with a Partner Agent.
Related Articles