When you're buying a home, you've probably already budgeted for your down payment. But that's only part of your financial responsibility. Closing costs can't roll into your mortgage, so you'll need to be prepared to pay them when you take possession of the house.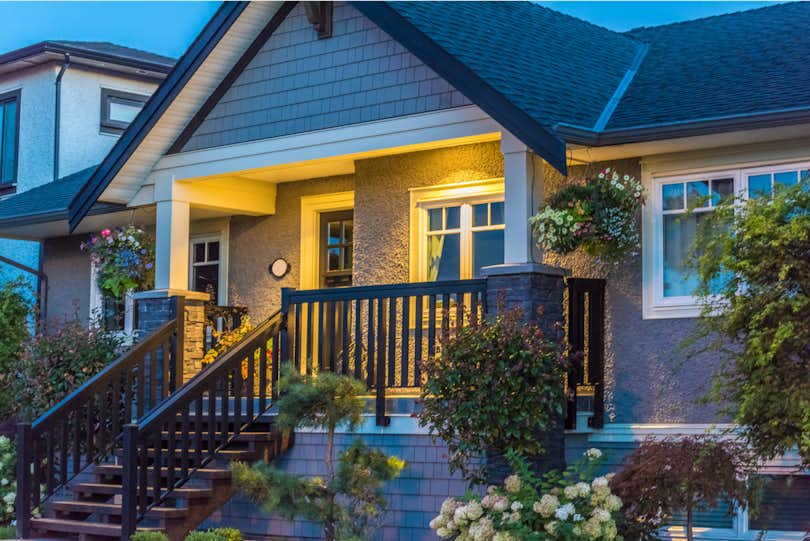 When you're buying a house in Maryland, the down payment isn't the only cost that will be coming out of your pocket. Buyers are usually responsible for a large portion of the closing costs, and you'll want to do your homework ahead of time to know just how much you might be paying.
Ideally, you'll work with an experienced, local real estate agent that can help you set realistic expectations on the total cost of buying a home.
Are you looking for a top-rated Maryland buyer's agent? Clever can help! Fill out our online form and we'll be in touch to answer any questions you might have and introduce you to one of our local Partner Agents for a no-obligation consultation.
Closing Costs for Maryland Homes: What to Expect
Closing costs can vary from state to state and market to market. In some cases, you can negotiate with the seller to pay for some closing costs to relieve some of your financial burden.
According to a recent Bankrate study, the average closing costs in Maryland are about 3.5% of the home's final sale price. For a $200,000 home, the closing costs averaged $6,590.
However, the study didn't account for a number of variable costs, including title search, taxes, escrow fees, discount points, title insurance, and other government fees. A good rule of thumb is that closing costs will range between 2% and 5% of the home's final sale price.
For example, Baltimore's median home value is $118,000, which would put its closing costs between $2,360 and $5,900.
While closing costs can be expensive, one of the largest mortgage expenses is the interest rate. Over the life of the loan, a few small percentage points can result in hundreds of thousands of dollars in interest payments.
One of the best ways to lower your interest rate? Shop around and compare lenders! Fill out the form below for a quote from a licensed, local lender – even if you're pre-approved it pays to compare.
Common Closing Costs for Maryland Home Buyers
Though closing costs for Maryland homes can vary, there are a few typical fees that buyers will be on the hook for:
Loan Origination Fee
Some lenders charge fees associated with generating the loan and paperwork. These fees may include document preparation, origination points, underwriting, and processing. Not all lenders will charge all of these fees, and in some cases, these fees may be negotiable.
Closing Attorney Fee
A closing attorney will handle all the final paperwork at closing, distribute funds to the seller and real estate agents, and other tasks. The buyer typically pays the attorney's fees.
Appraisal
Your lender may perform an appraisal on your home to ensure its market value and determine whether or not to grant the mortgage. You will be responsible for the appraisal fee, which is often paid a few weeks before closing.
Escrow Fee
Your earnest money is deposited into an escrow account, where it will remain until closing. The escrow account is held by a third party.
Credit Report Fee
Your lender may charge you to pull your credit report and credit score. This cost is usually around $35 or less.
Prepaid Interest
When you close on a home, you have to pay interest on any days remaining in the month. This is why many buyers prefer to close at the end of the month — it saves money!
Postage/Courier Service
Banks use professional courier services to protect sensitive information and provide timely action. This fee is usually around $100 and paid at closing.
Keep in mind that these fees aren't the only fees involved in the closing process. Sellers are also responsible for some of the fees, including real estate transfer taxes and real estate agent commissions. Real estate transactions are expensive for both sides, so keep this in mind when deciding whether to ask the seller to help cover some of your closing costs.
Other Costs to Consider
The down payment and closing costs for your new home is usually a large sum of money, but these costs can pale in comparison to the ongoing costs of homeownership. Would-be buyers should consider the overall financial picture of owning a home before pulling the trigger.
Once you own a home, you'll have to pay annual property taxes, which averages 1.085% of the home's assessed value in Maryland. This is slightly below the national average tax rate of 1.211%, but the actual rates can vary by county.
In addition, you'll need to maintain homeowner's insurance, at least for the duration of your mortgage. Some lenders will wrap this cost in your monthly payment to ensure you keep up with it.
Utilities and maintenance costs will also eke into your finances. When something breaks, the cost to fix it falls on you.
It's imperative that you are in a financially stable position to purchase a home and cover all related costs.
How to Save on Closing Costs in Maryland When Buying a Home
Closing costs are an unavoidable part of the home buying process, but there are ways to reduce the price tag.
One of the first lines of defense is to negotiate with sellers to see if they can cover some of your share. In some cases, it might make sense to offer more for the home if the seller will put this extra allowance toward the closing. For example, you might offer $206,000 on a $200,000 home if the extra $6,000 will be put toward the closing. This reduces the amount of money you need to bring to the closing, though it will slightly increase your monthly payment.
Maryland also has some closing cost assistance programs if you get a certain loan. For example, the Maryland Mortgage Program offers a Down Payment Assistance Program that can help with closing costs.
Another option is working with a Clever Partner Agent and seeing if you qualify for Clever Cash Back.
Our Partner Agents are top-rated, full-service agents from major real estate companies in your local market. Connect with Clever today for a no-obligation consultation and let us introduce you to a Partner Agent in your area!
Related Articles