If you're thinking about buying a home in Kentucky, it's extremely beneficial to learn about potential closing costs that may dramatically increase the overall purchase price of your new home. Some of these costs may even be avoidable through negotiation, subsidies, and rebates.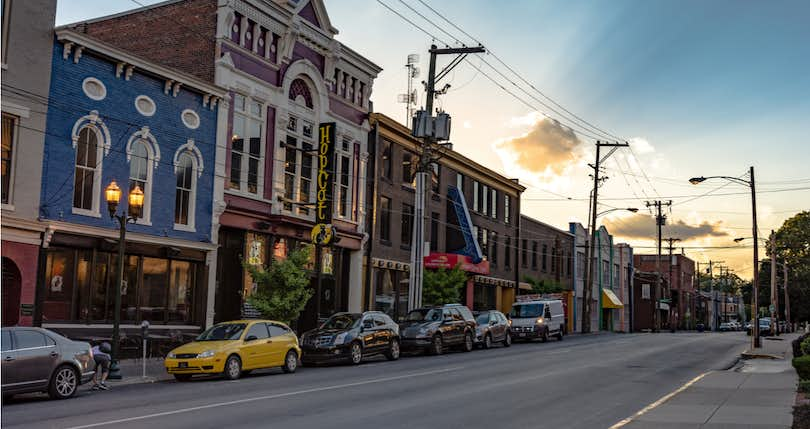 The general rule across the country is that home buyers pay the lion's share of closing costs. They can expect to fork over anywhere from 2-5% of the home's sale price, regardless of location.
But how do those numbers actually break down in Kentucky?
Let's dig into what expenses you should expect, what they'll costs, and possible ways to save money.
Closing Costs for Kentucky Homes: What to Expect
According to Bankrate, Kentucky home buyers pay an average of $1,907 in closing costs. However, this average didn't account for certain variable closing costs, including title insurance, title search, taxes, other government fees, escrow fees, and discount points.
Most real estate experts say buyer closing cost is most likely to run between 2% to 5%. Given the median home price in Louisville is $167,500, at this purchase price, buyers would pay an average of $3,350-$8,375.
While closing costs can be expensive, one of the largest mortgage expenses is the interest rate. Over the life of the loan, a few small percentage points can result in hundreds of thousands of dollars in interest payments.
One of the best ways to lower your interest rate? Shop around and compare lenders! Fill out the form below for a quote from a licensed, local lender – even if you're pre-approved it pays to compare.
Common Closing Costs for Kentucky Home Buyers
Origination Fees Charged by Lender
These 'fees' encompass a variety of actions taken by the lending association which are then transferred to you, the borrower. Documentation fees, origination points, commitment fees, underwriting, and other line items make up a large portion of this closing cost.
Third-Party Fees
Inspection, appraisal, credit report, flood certification and attorney fees also stack up during real estate transactions and will vary depending on the third party you choose.
Other Costs to Consider
Regardless of the state your in, home owning takes on a much different financial shape than renting. A lot of home buyers think that purchasing is their ticket to financial freedom and independence. While this can certainly be true, there are often unforeseen costs that arise during the first year of homeownership.
Utilities and maintenance can be huge charges throughout home ownership. If you're moving from an apartment into a home, you're now responsible for your own utilities, water, trash and miscellaneous repairs. Horrific plumbing disaster in the middle of a blizzard? Get the checkbook out.
In addition to unforeseen instances, homeowners also have to pay property taxes, homeowners insurance, and mortgage insurance (if you put less than a certain amount down) initially. Financial stability is of the utmost importance when purchasing a home.
How to Save on Closing Costs in Kentucky When Buying a Home
First, you shell out a quarter million for a home and next, you're obligated to pay the equivalent of a 2015 Toyota Camry in closing costs just for some third party to process paperwork and tell you the roof won't leak! I mean, where does it end? Well, here's the silver lining — buyers can save on closing costs in a few simple ways.
Negotiating with the seller is the quickest, easiest way to save on closing costs. Relying on a local real estate agent for their market knowledge and negotiating skills could end up saving you thousands. If the market favors the buyer or if the house has been listed for a while, you might end up paying next to nothing in closing costs.
Kentucky offers a variety of down-payment and closing cost assistance programs for first-time buyers. To see if you qualify, check out the state's housing website for requirements.
In addition to these gems, you may be eligible for Clever Cash Back when you work with one of our Partner Agents. That's a check in the mail after the sale is final.
Related Articles