Closing costs can be a significant amount of money when buying a home and most of them come out of a buyer's pocket. Here are the typical closing costs charged in Illinois, who pays what, and advice on how to save money when it's time to close on your new home.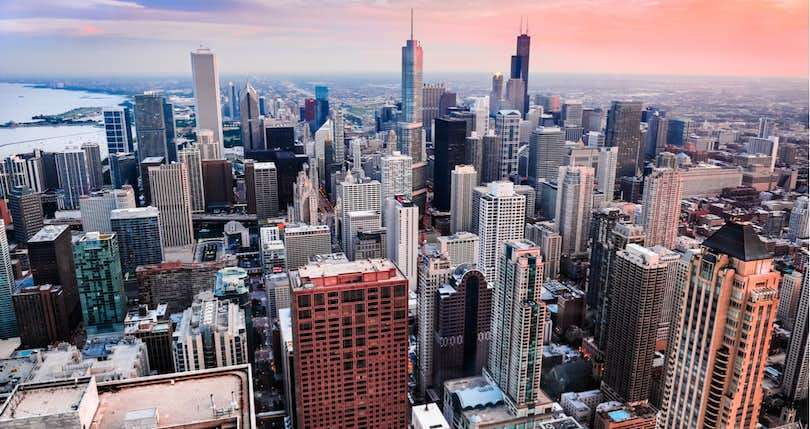 After years of planning and saving every bonus, you finally have the 20% down payment to buy a house. You've started window shopping online and thinking about calling a realtor. But wait, are you truly ready to start house hunting?
Unfortunately, you could need several thousand dollars more to buy a house. There are additional costs that you'll incur when buying a home, and some of the most significant are closing costs. Do your homework before entering the market. A local real estate agent can set realistic explanations on the additional costs involved in Illinois.
Want to connect with a top-rated, Illinois buyer's agent? Fill out our online form and a Clever representative will be in touch to answer your questions. They can introduce you to one of our local Partner Agents for a no-obligation consultation.
»Find: Top Real Estate Agents in Illinois
Closing Costs for Illinois Homes: What to Expect
The buyer always pays the fees associated with their mortgage. Typical fees could be interest paid upfront, loan origination fees, and escrow deposits. A $300 application fee may not seem like a lot when compared to a home's overall price, but these fees add up.
According to a study from Bankrate, origination plus third-party fees in Illinois are on average $2,078. However, this study didn't account for other costs such as title insurance, title search, taxes, other government fees, escrow fees, and discount points.
Assume your closing costs will be between 2-3% of the home's purchase price. With a median home value in Illinois of $181,100, your closing costs could be between $3,600-$5,400.
While closing costs can be expensive, one of the largest mortgage expenses is the interest rate. Over the life of the loan, a few small percentage points can result in hundreds of thousands of dollars in interest payments.
One of the best ways to lower your interest rate? Shop around and compare lenders! Fill out the form below for a quote from a licensed, local lender – even if you're pre-approved it pays to compare.
Common Closing Costs for Illinois Home Buyers
Buyers pay more than sellers in closing costs, primarily due to the amount of closing costs associated with the mortgage.
Lenders charge loan origination fees to process your loan's paperwork, on top of application and credit check fees when you first apply. Some banks also charge underwriting fees, appraisal fees, and more. If you're a lower-qualified applicant they could require that you pay interest up-front.
In Illinois, the state charges real estate transfer taxes of $0.50 per $500 of the home's value. Title search and title recording fees also are the buyer's responsibility.
If you're in a buyer's market you might be able to negotiate that the seller pays some of your closing costs. Sellers can contribute some of the home's sale price to cover these fees, but not typically anything related to the mortgage as these are rolled into the mortgage's total cost. Ask your real estate agent which costs can be negotiated or reduced.
Other Costs to Consider
It's also important to think beyond the closing and the closing costs. After the title transfer taxes have been paid, you'll need to afford the costs of homeownership.
At your closing, your lender will likely require that you put at least half a year's property taxes into an escrow account. Failing to pay your property taxes leads to a lien against the property. As it is technically the lender's property, they don't want their assets put at risk.
For a similar reason, a portion of your homeowners insurance will be included in the escrow. The physical property and land of your home serve as collateral for your loan. If you don't buy a homeowners insurance policy and your house is damaged the bank's asset is now at risk.
Monthly utilities can be expensive, particularly if you live in a cold state. If you previously had heat and electricity included in their rent, brace for sticker shock. See if you can get an estimate or average of the home's utilities over the past year to factor them into your home ownership budget.
When making your new budget, set aside at least 1% of your home's value each year for maintenance. Furnaces can break unexpectedly, or the hot water fails. Storms could damage your siding, and homeowner's insurance policies don't always cover storm damage. General upkeep also costs money, and if you don't stay on top of servicing your furnace you increase your odds of a bigger breakdown in the future.
Owning a home is a big responsibility that can cost you far more than a monthly mortgage payment. Before diving into homeownership, ensure your financial stability and put all these costs into your budget.
How to Save on Closing Costs in Illinois When Buying a Home
Many closing costs are calculated off the selling price, so paying less for your home will save you money. Real estate agents who are experts in negotiations can help you negotiate to pay less at several points during the process.
First, when you're ready to make an offer they'll know if there's a lot of demand in the area, if other people are interested in the home, or it's been on the market for a while. Each of these factors could help you place a successful under market bid. After the home inspection is another great time to negotiate. It may reveal items that need to be fixed but that you could live with. Your realtor can still use them to bargain down the price.
Shifting your closing to the end of the month saves you money, too. You'll pay less in accrued interest for the days out of the month that you own the home.
Home buyers, particularly if you're a first-time home buyer, can also access closing cost assistance programs. See if you qualify for a grant or no-interest loan. The Illinois Housing Development Authority offers up to $6,000 in down payment and closing cost assistance. Their programs are available if you're a first-time home buyer or have purchased a house before.
Clever Partner Agents save you money throughout the home buying process, plus, eligible buyers can get Clever Cash Back. After closing, you could get a check. Reach out to be connected with an agent today!
Related Articles