It can be difficult to know which repairs to make prior to listing your home for sale. While some upgrades will cost more than you'll ever get back in added value or sales price, some minor repairs can have a major payoff. Here are some easy repairs you should consider.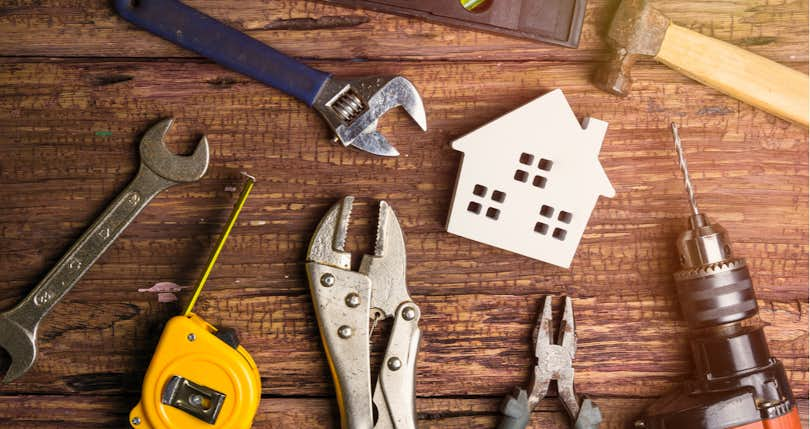 Home sellers are often faced with whether to make repairs and upgrades prior to listing their home, or discounting accordingly and letting the new owner make any needed repairs. While many large-scale renovations won't have a high enough return on your home's value, small and inexpensive repairs can help you home sell faster and for more.
Especially in a buyer's market, minor repairs to your home may have a major payoff and a significant impact on your home's value. When deciding which repairs to make, a good rule-of-thumb is to focus on the easy ones with the greatest return. Put off ones that a buyer may not notice or wouldn't pay extra for.
Some low hanging fruit are items that increase your home's curb appeal, simple cosmetic touches, minor bathroom updates, and things that decrease later maintenance.
Curb Appeal
You only get one shot to make a first impression — and that goes for your home too. Since the exterior of your home is what potential buyers see first when they attend your open house, put some time and thought it making it shine. Pay particular attention to your sidewalk and front entryway. Trim back overgrown bushes, power wash your driveway and sidewalk and make sure any outdoor pots have blooming flowers (or decorations if its winter).
Cosmetic Touches
Cosmetic repairs usually provide the most bang for your buck. In fact, may cosmetic touches will only cost you your time and energy. One of the most impactful tasks is the declutter and organize your space. Not only will this reduce your workload when you actually end up moving, the less items are in your home, the bigger it looks to potential buyers.
After you've removed unneeded clutter and old furniture, consider replacing old carpeting or flooring. A couple hundred dollars spent on a carpet remnant can make a guest room like new again. If you find chipped paint, a simple touch-up with a paintbrush will do wonders and cost you next to nothing.
Bathroom Updates
Bathrooms are some of the most used — and most disgusting — rooms in our home. It's no surprise that a dirty kitchen would be a huge turnoff to a potential buyer. Give the bathroom a deep cleaning — scrub the grout, get rid of that orange ring in the bathtub, and replace that dingy rug.
If your bathroom is in need of an update, consider small repairs with a big impact. You may be able to get away with replacing some cheap linoleum with new, changing out dated knobs, or putting in a new light fixture. While you may not have the time or money to replace that light pink shower tile, replacing the countertop of the same color and getting a new shower curtain will make it less of an eyesore.
Decrease Maintenance
Some more costly repairs can be worth it if they have an immediate payoff or attract more buyers. It's unlikely potential buyers will want to risk a large unexpected expense, so update your old HVAC system or look at replacing siding if it will need done soon.
Just because a new roof costs $10,000 doesn't mean that a potential buyer will offer just $10,000 below what they would have if the roof was brand new. They may offer $15,000 less because they now have to deal with the added hassle of having the roof replaced shortly after their initial hassle of moving. Plus, they won't be able to lump that extra amount into their initial mortgage. They'll either have to get a home improvement loan or come up with the cash at a later date. Again, more hassle. In this case, you'd be better off biting the bullet and replacing the roof before putting your home on the market.
Most buyers want a home that is move-in ready and you'll be excluding lots of potential buyers if your home isn't. However, in a hot seller's market, you may be able to get away with less repairs. A good agent will be able to tell you what type of market you're in, and how to market your home accordingly.