Do you have a power of attorney (POA) document for a parent, relative, or close friend, and you don't quite understand how it works — especially when it comes to selling a house? There are several types of POA, and each one gives you different rights. Here's what you need to know.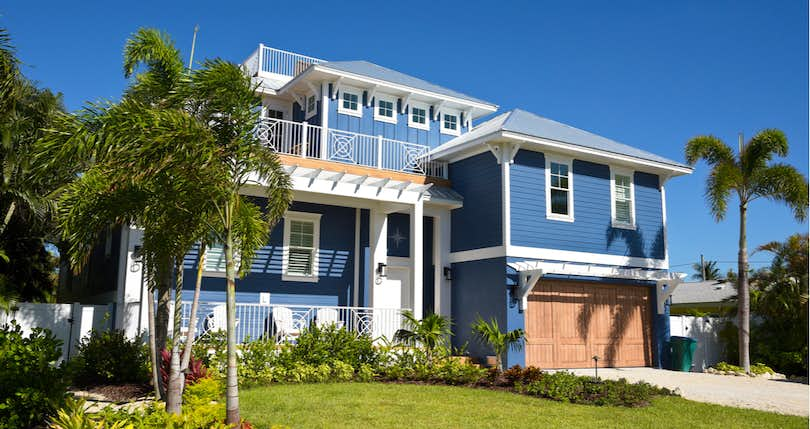 There are a variety of reasons you might end up with power of attorney. Perhaps your parents are older and their health is failing. Or, you might have to take over a transaction for another relative or even a close friend.
Regardless, having a power of attorney designation gives you control over some or most of the other person's affairs.
Does that mean you can also sell their home if needed? It might. If you have POA over a home, see what the property might be worth with a free home value estimate.
Read on to discover the details of your power of attorney rights regarding real estate.
Understanding power of attorney
Power of attorney (POA) rules vary depending on the state. There are several types. A POA can be limited or general. It can also be durable or non-durable.
Limited vs. general POA
Limited powers of attorney are specifically created to allow you to do one or several tasks for another person (the principal). It may give you access to a specific bank account, authority over certain bills, and more. If a limited POA includes handling real estate transactions, you'll be able to sell the other person's home.
A general power of attorney allows you to do anything the principal can do. That includes handling all finances and transactions, including a home sale. Depending on the situation, some banks may be uncomfortable with a large transaction like a home sale done with a general POA and may ask you to have a specific POA for real estate created.
Durable vs. non-durable POA
A durable power of attorney will continue even if the principal becomes incapacitated or mentally unable to carry on their own affairs. You may have this in place if your family member has Alzheimer's, for instance.
A non-durable POA will specifically terminate if the other person becomes incapacitated. If you intend to have a short-term limited power of attorney, it may be non-durable as well.
Can you sell a home with a power of attorney?
If you are close to someone who wants to sell a home but they are ill, plan to travel, or will otherwise be unavailable to handle the transaction, they may designate you to be their agent with a limited real estate power of attorney.
On the other hand, you may have a general power of attorney for an ailing parent who ultimately needs to go into an assisted care facility. With the POA, you will be able to sell the home for them.
As the agent in a power of attorney document, you have a fiduciary responsibility to do what's in the best interest of the principal. For instance, you cannot use a POA to sell a home to yourself for far less than market value if that's not in the best interest of the seller.
Another family member or interested party can intervene and challenge you in court if they find that you are not acting in the best interest of the principal.
» MORE: Discover the value of a home with a free home value estimate!
Tips for selling a home with a power of attorney
The first thing to do when you are using a POA to sell a home is to carefully do your homework regarding the wording the power of attorney to make sure there are no limits on your activities. If possible, get specific wording in the POA mentioning that you can handle real estate transactions for the principal.
Either way, you'll want to work with the right professionals to make sure everything goes smoothly. First, you'll want to choose a qualified real estate agent. They can help you find a buyer who will pay the right price for the property.
An experienced seller's agent can also connect you to other professionals that will help facilitate the sale with a power of attorney. Make sure your real estate agent fully understands the situation so they can help explain it to the title agent and other interested parties.
When you work with a real estate agent to find the right buyer at the right price, you'll be fulfilling your financial responsibilities to the principal and you'll have peace of mind that everything is being handled well.
The right agent makes all the difference
A professional realtor can help you understand what repairs need to be made and what changes won't really matter to buyers. Don't assume you have to pay an arm and a leg to get full-service real estate help, either.
When you work with a Clever Partner Agent, you pay a low, pre-negotiated listing commission of just 1.5% (about half the typical commission rate). This helps you keep costs low and maximize the profit.
Having to sell a home with a power of attorney can be nerve-wracking, but it can be done. Just make sure you work with the right professionals!
Related articles
You may also like