If you're selling a home, you may be wondering what you must legally disclose to a potential home buyer. You need to balance your need to make the sale with legal disclosure requirements. Here is our guide to Minnesota real estate seller disclosures.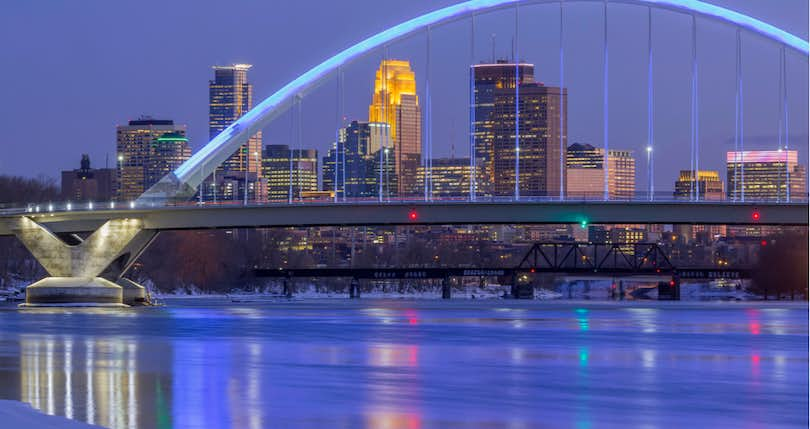 In early 2019, the StarTribune reported that Minneapolis leaders may add a new disclosure requirement for people selling their old home in the city. It would require drilling a hole into the wall to check the insulation and the use of a special fan to make sure the building is airtight.
As one city councilor put it, the hope is that home buyers will "get some information that will be valuable … certainly, if you find out there's no wall insulation anywhere in the house, that could be really valuable information."
While the proposal has run into some opposition and is not law, Minnesota, like other states, requires that sellers reveal a variety of problems that could affect a property's value and safety.
Here is our guide to Minnesota real estate seller disclosures.
Why Do I Need to Disclose My Property's Flaws?
The first thing homesellers need to know about disclosure is that you do not need to let the potential home buyer know about every little problem with the property. For example, you may know that your home has a leaky faucet before selling it, but you are not required by law to let the buyer know about it.
The law in Minnesota covering disclosures stipulates that the seller must make a written disclosure to the prospective buyer in writing before signing an agreement to sell. It must include all information that the seller is aware of that could significantly and adversely affect the buyers use and enjoyment of the property or the intended use of the property of which the seller is aware.
The law goes on to state that the information must be based on the seller's best knowledge at the time of disclosure. It is also in the seller's interest to disclose any major problems, even those not covered by law. That can help avoid any legal action after the sale from an unsatisfied buyer. You may even want to do a home inspection before an offer is made so that you can fully inform the buyer of any significant problems the home may have.
This way, the home buyer will be prepared for any eventuality when he or she conducts her own home inspection before the final sale.
Get cash offers from local buyers now!
Compare offers from top cash buyers, plus get an expert realtor's opinion on what your house is worth.
What Must You Disclose?
You can find the Minnesota Bar Association's standard disclosure form online. Among its stipulations, it says the seller must disclose how long he or she has lived in the home, if there were any pets, and if there have been any significant structural changes made to the property. The disclosure form then goes on to ask specific questions relating to the condition of the roof, tiling, air conditioning, plumbing, hearing, and other aspects of the home.
It requires that the seller answer questions on the condition of the property being sold. It has several questions about any structural defects of the home. These can include the roof, foundation, electric wiring, or the heating system.
There are also federal disclosure requirements for lead-based paint in homes built before 1978. Sellers must also disclose information about toxic materials in the home, such as radon and asbestos.
As stated above, it is almost always in the seller's best interest to let a potential home buyer know about any major problems with the home, especially relating to any structural or foundation problems. Minnesota law allows the buyer to sue the seller if he or she misrepresents or omits key information from the disclosure.
The law specifically notes that a seller who does not make a disclosure as stipulated in the statute and was aware of significant problems with the property is liable to the prospective buyer. The buyer has two years after closing to take any legal action. So, even if you think an issue will not arise immediately after a sale, the seller must keep in mind this window of time that can lead to potential legal problems if there was not proper disclosure.
Get Professional Advice
Home disclosures are an important legal requirement for most homeowners. They help protect homesellers from potential lawsuits that may arise after a sale if there's a major problem with the purchase property. But understanding what to disclose and what may be too much information for the buyer is a difficult process.
That's why it's best to speak to a Clever Partner Agent about what you need to disclose and what you don't. A professional Partner Agent can walk you through all of the paperwork and help you with any questions that you have. Clever Partner Agents are all full-service and they work with top-real estate agents in Minnesota, along with other major companies like Keller Williams, Century 21, and RE/MAX. They help give you the guidance you need to fulfill the proper jurisdictional requirements and put money in your pocket at closing.
💰 Sell with a top agent, save thousands!
Want to find a top local agent without overpaying on realtor fees? Clever negotiates 1.5% listing fees with top-rated realtors from name-brand conventional brokerages like Keller Williams, RE/MAX, and Berkshire Hathaway.
Get guaranteed full service for half the rate these agents typically charge. Schedule a free, no obligation consultation with a top local agent today!
You May Also Like