As a seller, you must prioritize following any home selling requirements in your state. Illinois requires home sellers to follow strict disclosure guidelines. Don't know what you must disclose? Read our article to learn everything about the Illinois disclosure guidelines you must meet.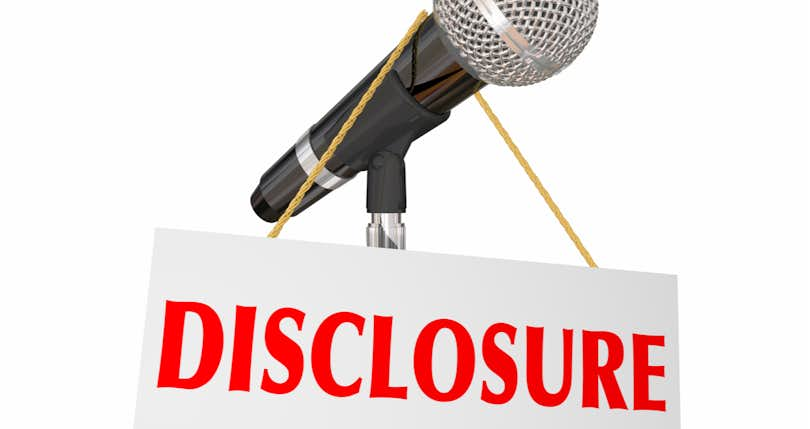 Before listing your Illinois property, you might have heard about cases against sellers for not disclosing their home's material defects. Now you might be thinking twice about selling your home. However, meeting the necessary disclosure requirements shouldn't stop you.
The key to protecting yourself from any lawsuits is following your state's requirements down to the T. Don't know what you must or don't need to disclose?
We'll tell you all you need to know to meet the state of Illinois's disclosure requirements and protect yourself from any future lawsuits. Read on for your easy to follow Illinois seller disclosure requirements guide.
What Must You Disclose to Meet Seller Disclosure Requirements in the State of Illinois?
If you've heard about property disclosure lawsuits, the issues may stem from before the current seller disclosure law was adopted in the state of Illinois. Before this law came into effect, sellers didn't have to disclose any property defects.
When buyers encountered problems with the property, they would file lawsuits against the seller and prove their damages in court. The state of Illinois wanted to protect buyers and passed the Residential Real Property Disclosure Act.
This law requires sellers to disclose in writing anything they know about the property being sold. The information may include but isn't limited to the quality of the house, safety, flood risk, environmental issues, material defects, among other details. These disclosures must be made by the seller before signing the purchase agreement and doesn't substitute home inspections or any warranty.
The purpose of these requirements is protecting buyers and helping them make an informed decision at the time of buying a property. As a home seller, you must meet these disclosure requirements before signing the purchase agreement.
Keep in mind that you may be exempt from meeting these regulations if you're transferring the property due to divorce, foreclosure, bankruptcy, transferring from a trust, or to a close relative. You should consider consulting a real estate agent to learn if one of these exemptions apply to your real estate transaction.
Get cash offers from local buyers now!
Compare offers from top cash buyers, plus get an expert realtor's opinion on what your house is worth.
How Can You Disclose Any Property Defects to Illinois Buyers?
Making these disclosures is easier than you may think. You'll disclose this information by using a standard disclosure form. The form is known as the Residential Real Property Disclosure Report.
A local real estate agent can provide you a copy of the form and guide you through the process. When you fill out this form, you'll answer yes and no questions about your property's condition, sign the form to certify the information, and allow the realtor to provide a copy of the report to potential buyers. At the end of the form, buyers will sign the report once they receive a copy.
You might feel a bit lost filling out the form, so consider seeking guidance from a real estate agent. A local real estate expert can tell you more about what information you must or mustn't disclose.
Local law also requires you provide two pamphlets about potential radon exposure to buyers even if you haven't tested your home or there's no evidence of radon in your property. Even though Illinois law requires you to disclose everything you personally know about your property, it doesn't mean you have to go above and beyond making your disclosures.
Should You Make Disclosures to Buyers?
You should make disclosures to buyers to protect yourself and prevent any future liability. Keep in mind that not providing a disclosure report to potential buyers allows them to cancel their purchase contract at any time before closing.
If you intentionally provide an incomplete or inaccurate report, you may be liable for damages and any legal costs. Buyers could also hold you liable for providing false statements about the property's condition. You may be on the hook for damages even if the buyer knew about the property defects.
While making sure you are disclosing the right information may be challenging, you don't have to do it alone. You should consider partnering with a Clever Partner Agent during your home selling process.
A realtor can provide you a copy of the standard form and provide guidance into what information you must or don't need to inform your buyer. A Partner Agent can help you sell your home faster while making any necessary disclosures and protecting you from any potential lawsuits.
💰 Sell with a top agent, save thousands!
Want to find a top local agent without overpaying on realtor fees? Clever negotiates 1.5% listing fees with top-rated realtors from name-brand conventional brokerages like Keller Williams, RE/MAX, and Berkshire Hathaway.
Get guaranteed full service for half the rate these agents typically charge. Schedule a free, no obligation consultation with a top local agent today!
You May Also Like