If you're selling your home in Delaware, what are you required to disclose? The seller's disclosure statement matters to potential buyers, so you should be honest about lead, pests, repairs, and more. Here's what the law requires on a seller's disclosure in Delaware.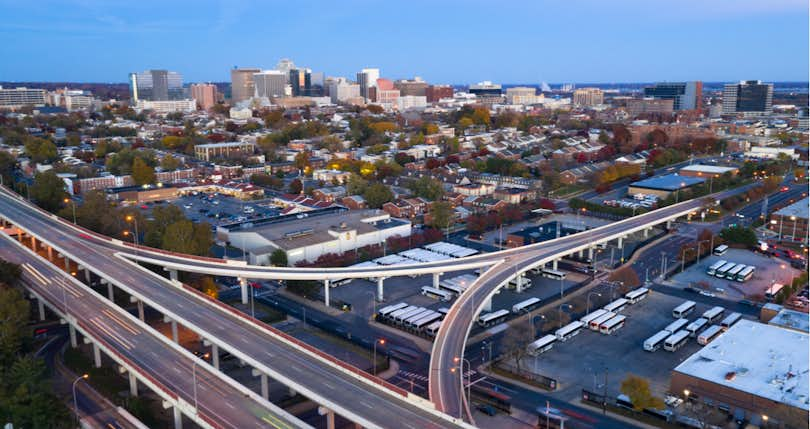 Home sellers are required to complete a seller's disclosure when listing their home for sale. The form's details, how long it is, and required information vary by state, but they all serve the same purpose. To inform buyers of all known issues and defects when they buy your home, from plumbing issues to broken furnaces.
If you're wondering what you should and must disclose on your seller's disclosure, here are some basic Delaware home seller disclosure requirements. If you have any questions, enlist your realtor's help in completing the form rather than accidentally forgetting to include something important.
All Known Material Defects
Do you know if there have been foundation issues or settling? Did you have to replace a portion of the roof after last year's winter? If you know of a material problem, you are required to disclose it.
A problem is material is it could have a reasonable and significant impact on the property's value. For example, if a potential buyer would reduce their buying price by the cost of the repair.
The state asks that you put in a good faith effort to complete the form, as they're aware that home sellers aren't construction experts and could be totally unaware of an issue. But if you've been made aware of a problem, failing to disclose it could land you in legal hot water.
Get cash offers from local buyers now!
Compare offers from top cash buyers, plus get an expert realtor's opinion on what your house is worth.
Potential Lead-Based Paint in the Home
All homes built before 1978 could have lead-based paint in them, therefore the law requires sellers of older homes to disclose any known lead-based paint in the house. Your realtor must give the potential buyer a pamphlet, Protect Your Family from Lead in Your Home, which warns them of the dangers, and the buyer must sign a form saying that they received it.
By law, the buyer ten days to perform lead-based paint testing, but it's up to them if they want to pay to have it done.
If you tested for lead-based paint, perhaps when you bought the house, share any negative test results with the buyer. Also show them the certificate you should have received declaring your home to be lead-free. Quickly clearing this hurdle puts you one step closer to closing.
Disclose a Pest Problem
Delaware's standard disclosure asks about termites and other pests. Tiny ants and bed bugs are also common in Delaware. It doesn't matter if you had the house treated and they're now gone, in fact, the form specifically asks about anti-pest treatments. Some people can be allergic to the chemicals used to treat pest infestations and will want to know what's been used in your home.
A home inspector will probably find evidence of past infestations, so it's best to be honest.
Toxic Materials in Your Home
Asbestos was common in home construction between the 1940's through the 1970's. If your house was built during this time period, the buyer will want to know about possible asbestos in your insulation. If you didn't have it inspected when you bought the house, or know that it's present in your home, then you must disclose this. After paying to abate asbestos, an abatement company should give you a certificate. If you had it done, show this to the buyer.
Other toxic substances which you must report are radon, urea formaldehyde, and mold. All of these have been linked to cancer, fungal infections or allergic asthma. If you're unsure about what might be lurking in your home's walls, your real estate agent will have the know-how to make an educated guess.
Prior Repairs made to the Home
Did you pull all the correct permits to add that deck off the kitchen? Or maybe you had work done on the foundation after a flood? Disclose any significant repairs and remodeling projects done while you were the house's owner. Don't worry about small stuff like plumbing repairs; it's anything that could become a major problem if fixed incorrectly that should be disclosed.
Even if an item doesn't appear on the seller's disclosure, there is a box at the end where you can write in additional information. Hiding problems lead to lawsuits, plus it's simply unethical. After completing the form, go over it with your real estate agent so that they're prepared to answer any questions from potential buyers. And then breathe a sigh of relief that you're one step closer to selling your home!
💰 Sell with a top agent, save thousands!
Want to find a top local agent without overpaying on realtor fees? Clever negotiates 1.5% listing fees with top-rated realtors from name-brand conventional brokerages like Keller Williams, RE/MAX, and Berkshire Hathaway.
Get guaranteed full service for half the rate these agents typically charge. Schedule a free, no obligation consultation with a top local agent today!
You May Also Like