Different types of properties offer different benefits and drawbacks. While some people prefer to buy a standalone house, for others it makes more sense to invest in a townhouse or condo. If you're deciding between a townhouse and a single-family home, here are some things you should know.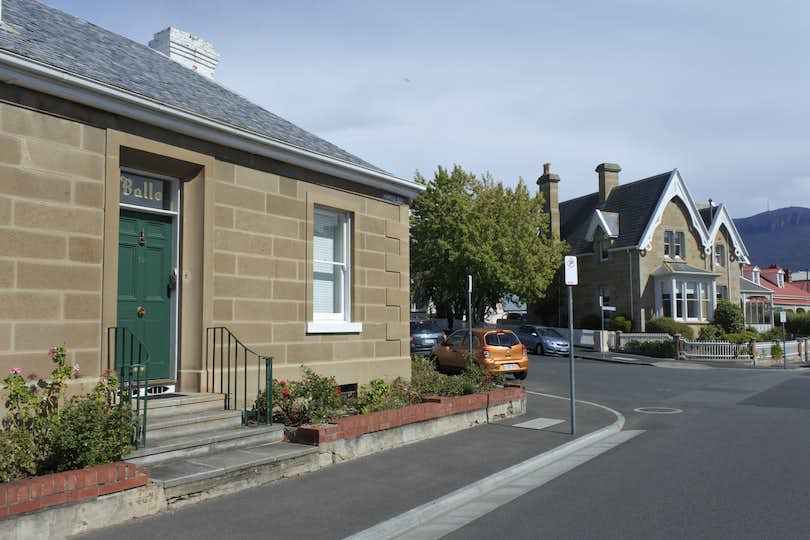 When you're looking for a new place to live, one of the biggest decisions you must make is what kind of property you want to buy.
If you're deciding between a single-family home and a townhouse, there are a lot of factors to consider. Both houses and townhouses have their pros and cons.
Before you get too far along in the home buying process, you need to understand the benefits and drawbacks of the different properties you have to choose from. If you aren't sure whether a house or a townhouse is right for you, here are some things you need to know.
Townhouses
Many people have different ideas of what constitutes a townhouse. Traditionally, townhouses were narrow residences with multiple floors attached to other residences — and to be sure, those types of townhouses are still common in many places around the country — but today, townhouses come in many forms.
A townhouse is like a house, but with some important differences. A townhouse owner owns both the structure and the land its on; but because the structure of the home isn't free-standing, some costs and responsibilities will inevitably be shared with neighbors. Townhouses are more than one story high and connected to each other in a row, like row houses, but that isn't a necessary requirement.
Should you buy a townhouse or a single-family house?
Work with a Partner Agent to determine the right choice for your family.
Pros
Townhouses are great for some people and families, and in many areas are a more affordable option than a standalone house.
Townhouses offer a lot of convenience that owners of free-standing homes don't have. Townhouse owners will typically pay a homeowners association (HOA) fee that covers amenities and the upkeep of common spaces. Sharing costs in this way can be helpful for first-time home buyers, young people, and people with moderate incomes.
Cons
One major consideration for someone considering a townhouse is privacy. As a townhouse owner, you're likely to have other townhouses attached on one or both sides. Any common spaces will have to be shared, and even if your current neighbors are great, they may not be there forever.
Townhouses are also likely to come with HOA or board rules telling owners what they can and can't do with their properties. The exterior areas of townhouses are uniform or similar, and HOA rules may strictly limit the changes you can make to your yard or townhouse's structure.
It's important to understand all the applicable HOA rules before buying a townhouse, as many people find them too restrictive. Your HOA may have rules about everything from pets, to parking, to what you can do on your patio or balcony. Some HOAs even limit things like guest stays and the vehicles you can have on your property.
Single-Family Homes
A stand-alone or single-family home is what many people picture when they envision buying their first house. Whether a home is ranch style, split-level, or an expansive estate, all houses share some important things in common.
When you own a single-family home, you own everything — the interior, the exterior, the yard, the driveway, the garage. This comes with its own benefits and also its own costs and responsibilities.
Pros
Most houses offer more privacy and space than townhouses. Owners of stand-alone homes typically have free rein to do what they want with their home and yard, given they follow state and local laws. If you want to add a deck, build an addition, or make improvements, that's up to you and your family, not a board or HOA.
Single-family homes also are usually good investments. They also have a higher resale value and appreciation than townhouses. Plus you won't have to pay regular HOA or property management fees.
Cons
In exchange for these benefits, you'll also have more responsibilities. While townhouse owners pay an HOA fee that covers a lot of their maintenance and upkeep, house owners have to pay for and handle those things for themselves.
If you own a stand-alone house, it will be up to you to pay for any repairs or improvements. Things like lawn care, landscaping, and shoveling snow are up to you. If your roof or patio is damaged, you'll be the one to bear the costs.
Depending on where you live, single-family homes can also be expensive and difficult to find. In many major urban areas, houses are difficult to come by, and those that exist are out of most people's price range.
Are You Thinking About Buying a House or Townhouse?
No matter what kind of home you're looking for, an experienced local real estate agent can help. Clever Partner Agents understand the pros and cons of different properties and what kind of home is likely to be in your price range.
Partner Agents offer full service to all of their clients for all property types. And they provide on-demand showings, providing increased flexibility and ensuring buyers don't miss out on any opportunities.
Reach out today and we'll put you in touch with a Clever Partner Agent in your locale for a free, no-obligation consultation.
Related links