What's the best way to sell your home online this year? You have choices. You can do a for sale by owner, a discount listing service or a full-service agent. Find out how a flat-fee, full-service broker can put more money in your pocket.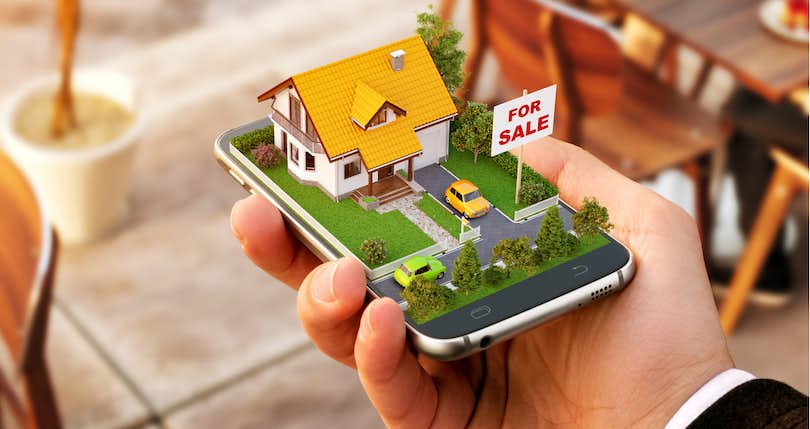 The days of flyers in mailboxes and placing ads in a newspaper to sell your home are long gone. Marketing your home online is now non-negotiable. Over 90% of home buyers have searched online when buying their home.
Having your home showcased online is mandatory if you want to have any type of success. But not all approaches are the same. You are in a specific situation with your home and have certain goals in mind. This article examines the three most common approaches to so you can make the best decision for you.
Do It Yourself (For Sale By Owner)
When you choose to do a for sale by owner, you have to take the time to do everything. And that's Everything with a capital "E"!
That includes each of these steps:
Determine a list price
Determine the price you are willing to accept
Get your home listed in your local multiple listing service
Marketing via online sites as well as offline with flyers and ads
Schedule and arrange showings of your home
Decide an open house schedule
Handle all property negotiations when offers come in
Work with buyer's lenders and inspectors to insure a smooth transaction
Attend the closing
If you want to be successful selling your home yourself, it's going to take time and research. Each step requires a major time investment. Learning everything about marketing or promoting your home can take a lot of time as well.
Through a Flat-Fee or Discount Listing Service
A flat-fee or discount listing service is a newer addition to the real estate world. Listing fees have always had some room for negotiations. With the arrival of the internet, discount listing services have become more popular.
Rather than the standard 6% or even 7% commission fees that are common, these firms offer a flat rate fee. In return, your home is listed in your local MLS service.
What else you get with this type of service will depend upon the company as well as what you negotiate. Some companies will provide appointment setting within their standard package. Others will not.
With the Help of a Full-Service Agent
If time is short and having a fast, smooth transaction for the highest price is key, then a full-service agent is something to consider. Once you've chosen your agent, it's time to let them go to work and do what they do best. And that's sell your home for the highest price possible!
These agents will offer a variety of services including:
Professional staging
Photos of your home
Listing copy
Help with showings
Open houses
Fielding offers and negotiations
Handling paperwork
Getting the loan to closing
Best Overall Value: Full-Service Agent
While it's clear that for a majority of home sellers, partnering with an agent will ultimately deliver the most value, that doesn't mean there aren't still opportunities to save on commission.
While there are plenty of services that claim to save you money — e.g., discount agents, small-percentage fee brokers, graduated fee policies, etc. — the truth is that there's almost always a catch.
After all, why would an experienced realtor provide their full array of services for less than the going rate?
That's where Clever Real Estate comes in.
Clever connects you with top-rated, local agents from major brands or regional brokerages (Keller Williams, RE/MAX, Century 21, etc.) These agents have agreed to work for a fee 1.5%.
Importantly, Clever only partners with full-service agents. That means you get all same services you would with a traditional agent — accurate market analysis and pricing on your home, professional photos, access to the MLS and hundreds of other listing sites, showings, negotiation support, and everything/anything else you need to close on your home — all at fraction of the traditionally associated cost.
If you're interested in learning more about Clever and connecting with one of our Partner Agents in your area, give us a call at 1-833-2-CLEVER (9am to 5pm CST) or fill out our online form.
Related Articles
You May Also Like