Finding the right retirement community in Texas is an important decision all seniors must make. From choosing between housing types to finding the amenities most important to you. We've reviewed the top five retirement communities in the lone star state to help you find the right fit.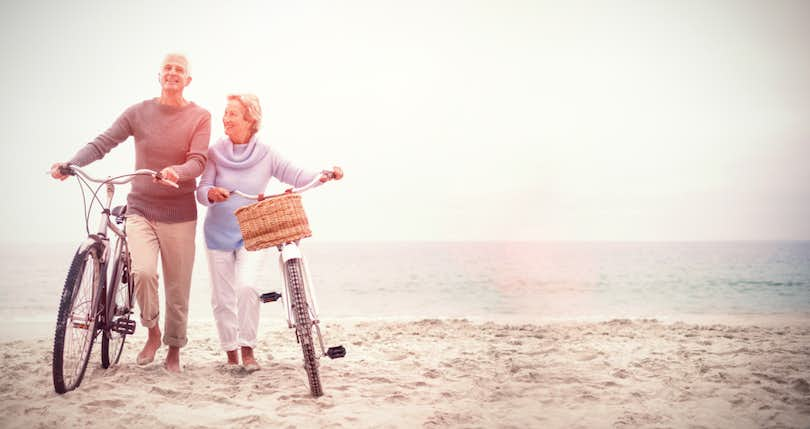 Selecting a retirement community that best fits your lifestyle and retirement plan is a huge decision. There are many different communities and options available, so researching the top retirement communities near you is important.
Some seniors already know what they're looking for in a retirement community, while others aren't sure what's available. No matter which category you fall into, it's best to understand and weigh your options so you end up with the perfect retirement home.
Selecting a Retirement Community
When sifting through your retirement community options, there are a few key decisions you'll want to make.
First, you'll want to decide what type of housing you're interested in, specifically a condo or a house. Condos are often popular choices because buyers like the idea of having close neighbors and downsizing their living space. However, many condos have rules that buyers may not agree with. Buying a home in a retirement community is another option that may be more costly, but will lend you more freedom.
It's also important to explore different communities to find out what amenities they offer, weigh home costs, and explore different rules associated with each community before making your final choice.
To help make your decision easier, we've rounded up the top five retirement communities in Texas, so you can explore the highest rated options available.
1. Sun City Texas - Georgetown, TX
This stunning 55+ retirement community is nestled in the heart of Texas hill country, offering incredible scenic views and expansive golf courses. Prices for homes in this community are highly desirable, starting in the high $100k's (duplex homes) and ranging up to the low $1M's (estate homes). In between, you'll find more classic ranch homes with garages and different bedroom and floor plan options.
Top amenities at this retirement community include:
Three golf courses
Restaurants
Fitness center with pools
Studios and entertainment rooms
Library
Playgrounds and dog parks
Miles of walking and biking trails
Sports fields and courts
2. Robson Ranch - Denton, TX
This highly acclaimed, gated community caters to 55+ residents but also has a section for 40+ residents. The lower age requirements make this community more desirable, offering more of a lifestyle resort feel than a traditional retirement community. With over 7,200 homes, Robson Ranch is one of the largest adult communities in the state, packed full of amenities and features. Homes start around $300k and span up to the high $700k's.
Top amenities at this retirement community include:
18-hole golf club and course with restaurant
Fitness and aquatic center
Sports fields and courts
Clubhouse
Theaters
Art studios and meeting rooms
Library
Walking and biking trails
Gardens, parks, and fishing lakes
3. Kissing Tree - San Marcos, TX
This unique 55+ retirement community is full of attractions not often found in other retirement communities and is on track to become one of the largest in the state. Single-family homes can be purchased here, with prices in the mid $200k's through the low $500k's. This 20-acre community boasts outdoor features and amenities, allowing residents to enjoy traditional outdoor traditions in Texas.
Top amenities at this retirement community include:
Restaurants
18-hole golf and putting course
Driving range
BBQ area and fire pit
Fitness center
Olympic swimming pool
Sports fields and courts
Event stage
Game room
Biergarten
Indoor and outdoor bars
Theaters
Art studios and meeting rooms
18 miles of walking and biking trails
4. Frisco Lakes - Frisco, TX
Ideally located along the shores of breathtaking Lake Lewisville, this 28,000 square foot community is perfectly positioned 30 miles north of Dallas. This 55+ retirement community is great for retirees and seniors who still work and offers a variety of world class amenities. Here, you'll find a variety of single-family homes starting in the mid $200k's spanning up to the high $600k's.
Top amenities at this retirement community include:
Restaurants and bars
Fitness center
Pool and spa
Game rooms
Library and learning center
Ballroom
Arts studios
Indoor walking track
Sports fields and courts
Clubhouse
18-hole golf course and pro shop
Boating lake and fishing pond
Walking and biking trails
5. Hill Country Retreat - San Antonio, TX
This 55+ retirement community offers an active, but tranquil escape with gorgeous landscaping and natural hills bursting with wildlife. Waterfalls and historic oak trees line this community, offering distinct charm on par with private, luxurious resorts. Buyers will find single-family homes here ranging from the low $200k's to the low $400k's.
Top amenities at this retirement community include:
Resort clubhouse
Fitness center with indoor and outdoor pools
Catering kitchen
Library
Billiards and game rooms
Arts studios
Sports fields and courts
Indoor and outdoor walking trails
Summary
Choosing a retirement community is a huge choice designed to make the later years of your life more enjoyable and comfortable. Finding the right fit is essential, from choosing the right home type to selecting the right community.
If you're ready to start looking at retirement communities, it's best to connect to a qualified real estate agent who can help with your search. A qualified agent can help you sell your current home while finding communities that match the amenities and requirements that are important to you.
Clever can match you with a top, local real estate agent near you to help you find the perfect place to spend your retirement.
Related Articles
You May Also Like