A down payment isn't the only thing you have to save for when you buy a home. You also have to pay for closing costs. While many buyers are aware of this, they often are surprised by how large the bill is.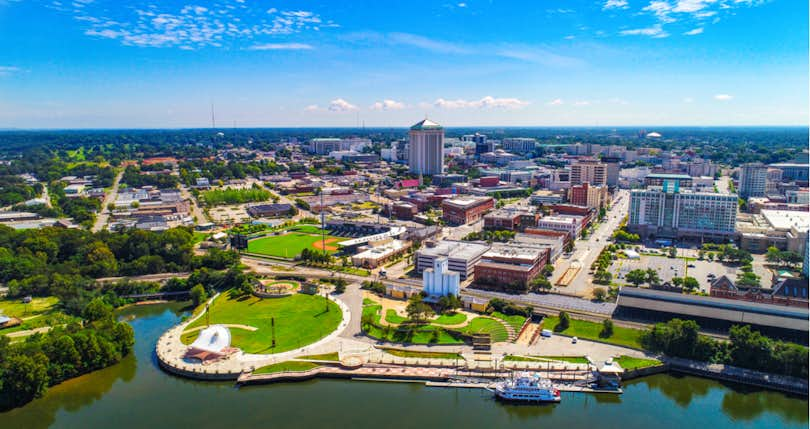 More than half of home buyers report feeling blindsided by closing costs. Even among those who have done their homework, they are surprised by how costly closing costs can be.
When you're already struggling to save enough money for a down payment, the idea of paying closing costs is discouraging. Regardless, it is a necessary part of buying a home.
Before you put down an offer on the home of your dreams, you need to be prepared with enough money for both the down payment and closing costs. However, closing costs can vary depending on location and the type of sale. An experienced, local real estate agent can give you an accurate idea of what to expect to pay in closing costs.
Don't worry about adding more to your closing costs by using an agent. Agent commissions are typically paid by the seller in real estate transactions. Rather, an agent's advice can help save you money during the negotiation process.
To help you understand a little more about closing costs in Alabama, we've compiled the following information. Of course, this is only a general overview, an agent can give you a more accurate picture.
Are you looking to get connected with the top rated real estate agent in Alabama? Clever can help! Fill out our online form today and we'll be in touch. we can help answer your questions and get you in touch for a no-obligation consultation with a Clever Partner Agent.
Now let's look at what to expect!
Closing Costs for Alabama Homes: What to Expect
Bankrate recently did a study on average closing costs by state. The figure they came up with for a $200,000 home in Alabama was $2,112. However, this leaves out quite a lot.
The study took into account loan origination fees and a few other third-party fees. But highly variable costs were left out. These include:
Title insurance
Title search fees
Escrow fees
Discount points
Taxes
Miscellaneous government fees
Also keep in mind that the calculations for the loan fees were made based on a buyer with a good credit score who put down 20%. Actual fees may be higher depending on your credit status and how much of a down payment you're able to make.
While closing costs can be expensive, one of the largest mortgage expenses is the interest rate. Over the life of the loan, a few small percentage points can result in hundreds of thousands of dollars in interest payments.
One of the best ways to lower your interest rate? Shop around and compare lenders! Fill out the form below for a quote from a licensed, local lender – even if you're pre-approved it pays to compare.
Common Closing Costs for Alabama Home Buyers
Where does all that money go? What are you typically paying for? Both buyers and sellers have to pay a portion of closing costs.
Certain costs are traditionally paid by one party or the other. However, during negotiation buyers and sellers can agree to whatever they like. Thus, you might be able to get the seller to agree to pay a portion of your closing costs in return for something you offer. The likelihood of this is greater when you have a real estate agent who is a skilled negotiator.
To get a general idea of the fees that are typically the buyer's responsibility, let's take a look at common closing costs you can expect to encounter in Alabama.
Title Search
When you buy a property you want to make sure that you own it free and clear. The title search is necessary to ensure there are no liens or lawsuits involving the property still in progress. The cost is often split between the buyer and seller at $100-$150 each.
Title Insurance
What happens if the title search misses something? You could still be on the hook for a hefty surprise bill. Thus, buyers purchase title insurance as protection. Many mortgage companies will require it as well. The cost varies greatly with the purchase price and the loan amount.
Loan Origination Fees
In Alabama, you can expect the largest chunk of your closing costs to go to the mortgage loan origination fee. This fee is typically about 1% of the loan amount.
Discount Points
Discount points are a loan expense that you don't have to pay, but you can save yourself a lot of money in the long run if you do. You can negotiate with the mortgage company to lower your interest rate by purchasing points. You can think of it as a kind of prepaid interest. The price varies greatly depending on what you negotiate with the mortgage company.
Private Mortgage Insurance
If you're not putting down at least 20%, your mortgage company will probably require private mortgage insurance. This protects the lender in the event that your home ends up in foreclosure. Fees vary depending on your credit score and the size of your down payment. They generally range between 0.3% and 1.5% of the original loan amount.
Appraisal Fees
Of course, the lender wants to ensure that the home you're buying with their money is actually worth what they're loaning you. So nearly all lenders require an appraisal. You usually have to foot the bill and for a typical Alabama home it costs around $450.
Escrow Fees
The title company charges a closing fee or escrow fee to close the deal. This covers the escrow company's expenses for managing the money during the process. It tends to be a hefty fee ranging between $500 to $800 in Alabama. However, the cost is often split between the buyer and the seller.
Attorney Fees
The state of Alabama requires an attorney to prepare the deed. The fee for this is usually between $75 and $100. Often the cost is split between buyer and seller.
If you choose to have an attorney look over the paperwork on your behalf (always a good idea) you'll be responsible for that fee as well.
Taxes and Recording Fees
Last but not least, the government needs to get its share. Transfer taxes in Alabama are $1 for every $1,000 of the sale price. In many states, the seller typically pays the transfer tax but in Alabama, this responsibility falls to the buyer. Local taxes and fees may also apply.
Other Costs to Consider
Closing on a home is a big deal. But what happens if you just had barely enough money to scrape by with closing costs? Homeownership comes with many expenses that can add up quickly.
When a pipe bursts you have to call the plumber and are responsible for paying the bill. You also have to pay recurring costs like utilities, property taxes, and homeowner's association dues.
This is why financial stability and a good amount in savings are important to have before buying a home. If you're not prepared you can easily get in over your head and end up in foreclosure. But with a little planning and the right advice, you can attain your dream of homeownership.
How to Save on Closing Costs in Alabama When Buying a Home
Set yourself up for success by keeping your closing costs down as much as possible. There are a few ways you can do this.
The first is to look into the Alabama Housing Finance Authority's (AHFA) assistance programs. If eligible, you can qualify for 3% down payment assistance. You typically need to have a good credit score of 620 or above and will have to meet income and purchase price restrictions.
Alabama also offers Mortgage Credit Certificates (MCC). You can use these for a federal tax credit equalling 20% to 50% of your mortgage interest.
Another big way to save is by being a good negotiator. Of course, as an inexperienced home buyer you don't really know what you're doing at the negotiation table. That's why having an advocate on your side is so important. A good buyer's agent will ensure that you get everything you deserve and even come out ahead.
Let us connect you with a Clever Partner Agent in Alabama today. The seller pays the agent commissions anyway so you have nothing to lose and everything to gain by working with an experienced agent.
Related Articles