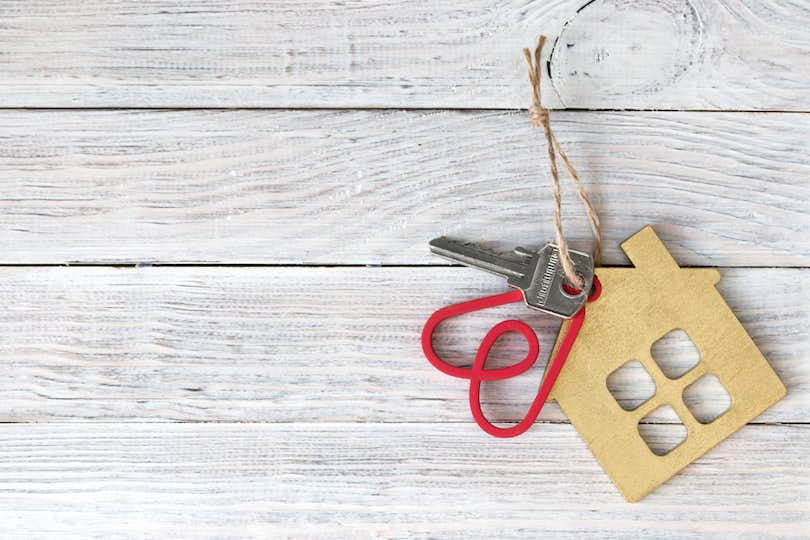 Since the emergence and rapid growth of Airbnb.com and other home sharing platforms, short-term rental properties have become the ultimate real estate investing strategy in many markets. This type of property investment usually generates a significantly higher return than traditional ones. However, just buying a property and listing it on a platform does not guarantee making money. To make money, you have to actively work towards maximizing the occupancy of your vacation rental as one of the most important determinants of profitability. The more time your Airbnb rental stays occupied, the higher your income will be.
To help new Airbnb hosts get started on the right foot in this highly competitive industry, we've put together a guide with the 10 best tips for increasing the occupancy rate of your short term rental:
Tip #1: Buy a House in a Top Location
The first step to a profitable investment property — regardless of the rental strategy — is choosing a place with a high demand. The most profitable locations for Airbnb rentals are cities with many tourist attractions and business opportunities which attract millions of leisure and business travelers throughout the year. Thus, you should conduct real estate market analysis focused on Airbnb data to identify places which are popular destinations for Airbnb guests as occupancy rate there are naturally high.
Tip #2: Choose the Optimal Property Type
The most popular property type for short-term rentals varies from one location to another and from one guest niche to another. For example, a studio or a small apartment in the downtown area is best if you want to attract Airbnb guests who travel to busy cities for business purposes. A beach house is a better option in popular resorts on the seaside. Thus, you should deepen your Airbnb rental market analysis to find out what type of properties attract the most short-term guests in your selected market. This will help you push up the occupancy rate.
Tip #3: Furnish Your Airbnb Rental Appropriately
Unlike traditional rentals, an Airbnb property has to be fully furnished. This doesn't mean that you should waste unnecessary money on luxurious furniture as that's not your own home and as your property will experience significant wear and tear considering the high turnover. Instead, you should focus on durable furniture items with a neutral design.
Don't buy something which will quickly go out of style and look ridiculous in a couple of years. Go for simple, traditional styles. Supplying your short term rental with all necessary furniture pieces as well as new and clean bed sheets, bathroom and kitchen towels, and other must-haves will help you attract more guests.
Tip #4: Give Your Property a Local Taste
Many people decide to stay at a short term rental instead of a hotel to get a flavor of the local traditions, culture, and lifestyle, in addition to the homey atmosphere and the lower price, of course. That's why it is recommended to add a few traditional, local decorative pieces. Having the ability to be introduced to and experience the local culture will tip the decision of many tourists in favor of your Airbnb rental rather than your competitors in the local market.
Tip #5: List Your Property on the Best Platform
Listing your short term rental on a home sharing platform is much easier and more efficient than marketing it yourself. Moreover, if you buy a vacation rental, you are not limited to Airbnb only. There are numerous other online platforms where you can list your rental to get exposure to millions of global travelers.
Some of the top ones — in addition to Airbnb — include HomeAway and VRBO. You should have a look at several options, read through their terms and conditions carefully, and choose the best one for your particular case. Listing on a top vacation rental platform with millions of users will help you get maximum exposure and more bookings.
Tip #6: Take Professional-Quality Photos
Marketing your Airbnb rental doesn't finish with listing it online. You have to optimize your listing in order to get more guests. One of the most important features of a premium listing is the photos. While you don't have to necessarily hire a professional photographer, you need to spend enough time and efforts to make sure that the pictures of your rental home are of top quality and look professional.
Choose the right light and angle. Make sure to take photos of the most attractive features of your property, for example a veranda, a swimming pool, or a flower garden. Include also a picture of the local culture elements which we discussed above so that you can market not only a home but also an experience. The most popular vacation rental listings feature top-notch photographs.
Tip #7: Work on Your Property Description
Another way to optimize your listing is to write an attractive description of your property. Take this opportunity to highlight what makes your rental stand out from the competition. Focus on the experience that you are offering and not just the property. Use descriptive language which confirms what the photos are showing. Most importantly, stay truthful and honest and don't exaggerate the qualities of your listing. Even if you trick guests into booking your rental the first time, they will punish you later by writing negative reviews. And negative reviews are a proven way to kill your Airbnb occupancy rate.
Tip #8: Communicate with Guests Effectively
Many guests would like to ask the Airbnb host a few questions before booking his/her property. You should be available at all (reasonable) times to answers these questions. Tourists will appreciate your devotion and commitment before they've even booked, and this will tilt their decision in your favor. In addition, you need to be available by phone, chat, and/or email throughout the stay of your guests to address any issues. Your availability will be rewarded with positive reviews, which are a must for a high occupancy.
Tip #9: Work for Positive Reviews
As we mentioned above, having positive reviews from previous guests is key to attracting new ones. Vacation rental platform users are much more likely to book a listing which has been verified and approved by others.
The best way to get these positive reviews is to make sure that everything's fine with your Airbnb rental, that the listing description matches your property, that you have a welcoming gift or treat for guests, and that you are available and willing to answer questions and fix problems immediately. Moreover, if everything seems to have gone well with your guests' stay, you can follow up with them in a couple of weeks to thank them for choosing your home and to ask them to review your listing. Satisfied guests will be more than happy to share their experience with others.
Tip #10: Become a Superhost
If you decide to list your short-term rental on Airbnb, aim to become a Superhost. This status gives you many advantages such as being featured in listing searches and emails in addition to a Superhost badge being added to your profile and listings. However, gaining the Superhost status is not that easy as you have to have a minimum of 10 stays or 100 nights in the past year, less than 1% cancellation rate, a 90% response rate, and above a 4.8% rating. You see how all the factors discussed above come together? On the positive side, Superhosts are much more trusted by guests and more likely to be selected. This is one of the most certain ways to increase your occupancy rate.
The home sharing industry has become extremely competitive with millions of hosts across the globe. However, if you follow our 10 tips above and put efforts in improving the experiences of your current guests, you will find attracting new guests much easier.