If you're making a big move, a relocation specialist can help you get through the moving process with as little muss and fuss as possible. What is a relocation specialist and what do they do? Keep reading to learn more.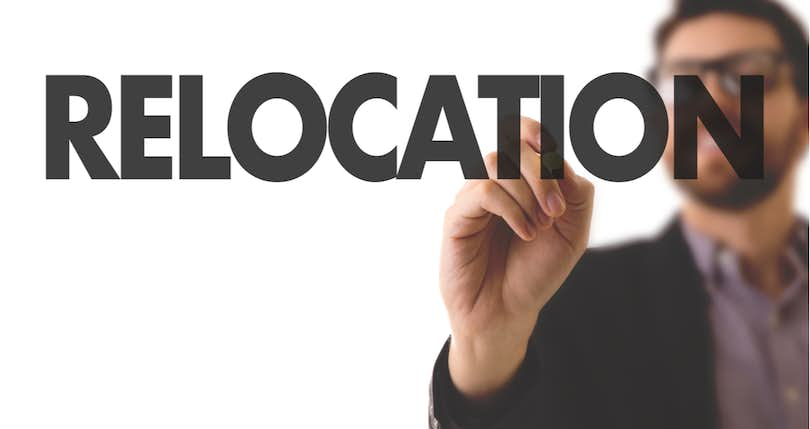 If you're thinking about moving, especially moving out of state, you may run into ads for real estate relocation services and specialists. But what do they do? How much do they cost? What's the process like when you work with a relocation expert?
Here are all of your answers to these questions and more.
1. What is a relocation specialist?
A relocation specialist is an expert who manages the details involved with relocating to a new area. These specialists work nationwide and worldwide, to make moving as painless as possible. A relocation specialist will help you through every step of the moving process, from selling your current home to closing on a new one.
2. What services does a relocation specialist provide?
The exact services a relocation specialist provides will depend on who you use, but there are some services that almost any relocation specialist will provide.
The biggest tasks that a relocation expert will handle are selling your current home and helping you rent or buy a new one. They will handle the time-consuming paperwork involved with buying and selling the property and keep you up to date on the status.
Relocation experts will also help with the logistics of traveling to your new location. This includes everything from helping you book travel to ensuring that you have the proper passport and visa, travel insurance, immunizations, and so on. If you have pets, they will help you figure out the best way to get there.
If you have kids, a relocation specialist will help you enroll them in school. This can be particularly helpful if you're moving late in the summer or during the middle of the school year.
These services will also help you with grunt work that relates to your new home. If contractors are doing work on your new home before you arrive, your relocation service can be there to supervise.
Your specialist will also help with other tasks related to your move, like finding a moving company and services to pack and ship your things.
3. How much does a relocation service cost?
Like many things in life, the frustrating answer to this is, "it depends." If your company is relocating you, they'll probably pay for your relocation service, meaning you get the benefits for free.
Even if you're not being relocated for work, you may be able to find a relocation service that doesn't cost a thing. Some relocation specialists get paid by referral fees from the vendors and moving companies they work with, rather than charging their clients directly.
If you're not lucky enough to get a free relocation specialist, the price will vary based on where you currently live, where you're moving, and what services you need from them.
Getting ready for a long-distance move?
A local Clever Partner Agent will help you find a home in your new town.
4. Where can you find a reputable relocation service?
If your company is paying for your relocation specialist, they probably already have a specific company in mind, so check with them before you go out looking on your own.
If your company isn't paying, the best place to start is with an organization that certifies relocation specialists. Worldwide ERC, the trade group for the relocation services industry, gives out two designations: CRP (Certified Relocation Professional) and GMS (Global Mobility Specialist). You can check out Worldwide ERC's directory to get started.
5. What won't a relocation specialist do?
Relocation specialists are there to make your move easier, but that doesn't mean they can do everything for you. Relocation specialists are there to help you with your move, not make your life easier in every way. A relocation expert is not there to do things like babysit your kids, find your spouse a new job, or run everyday errands.
6. What's the process when you work with a relocation specialist?
If possible, get in touch with a relocation specialist at the very beginning of the moving process. The longer your specialist has to plan, the easier the move will be for everyone.
As soon as you hire a relocation expert, they should meet with you in person or set up an onboarding call. At that point, you'll have an in-depth discussion about what needs to be handled on both ends of the moving process, what you're looking for, and exactly what you'll need help with.
At every step of the process, your relocation specialist should keep in touch and make sure you're aware of everything that's going on.
Thinking About Moving?
If you're moving, an expert real estate agent can help you through the process and recommend a relocation specialist in your area.
Whether you're selling your current home, buying a new one, or both, we can help. Clever Partner Agents are all top-rated in their fields and know their local markets. They can help you save time and money every step of the way.
Related Articles