If you're worried about how a past eviction will impact your odds of buying a house today, educate yourself about the eviction process and your credit report. Here are all the answers to your questions.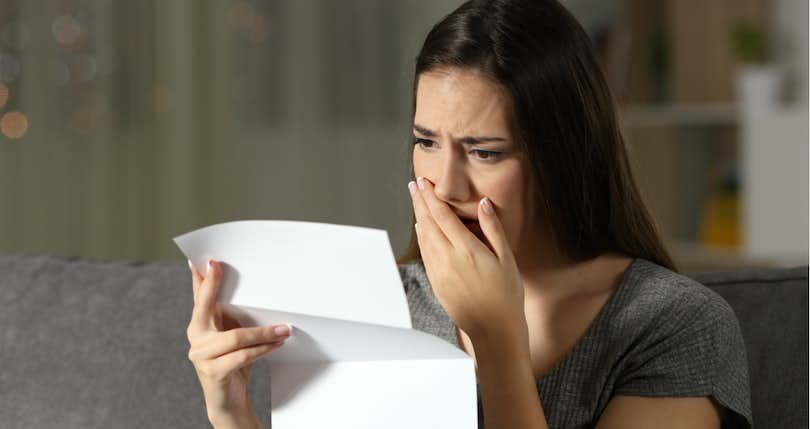 An eviction isn't something to take lightly. It can cause problems for years to come, both when renting again and in other areas. For potential homeowners, having an eviction on your record can hurt your credit while trying to get pre-approved for a mortgage.
What are your options?
An experienced real estate agent can help you evaluate your chances of being able to buy with negative information on your credit. It could impact your rates, terms, and the amount of a down payment you'll need.
Here are a few things you should know about evictions.
JUMP TO SECTION
How do I get an eviction removed from my credit report?
Try negotiating a settlement with your previous landlord in exchange for an agreement to contact the credit bureaus and have the eviction removed. You can offer to pay a portion of your past-due rent or eviction fees, but the landlord has no obligation to accommodate you. They may insist you pay all past-due rent plus fees.
If you have been able to work out a deal, make sure you have a way to hold your former landlord accountable for notifying the credit bureaus. This could include asking them to provide you with copies of the letters they send and slips for certified mail in exchange for a check.
If you can't come to an agreement with your former landlord, an eviction or judgment should roll off your credit report after seven years. If yours hasn't disappeared, write to the credit bureau and ask them to remove it. Provide them with proof of the timing to support your request.
If seven years haven't passed and your landlord won't work with you, the eviction will remain.
Can you get evictions off your record?
In addition to appearing on your credit report, an eviction also shows up on a background check. This could prevent you from getting a job, or being approved to purchase a home or condominium with a homeowners association.
To remove an eviction from a background check, find the county where the case was filed. Your landlord had to obtain a civil judgment to have you evicted. You can petition to have the record expunged or sealed, but you might have to pay the balance owed in full.
Don't let a past eviction keep you from buying a home.
A Clever Partner Agent will help you weigh your options.
How badly does an eviction impact your credit?
How an eviction impacts your credit score depends on how your landlord handles it. If they sell the past due debt to a collection agency, it will show as a charge-off and an account in collection. A charge-off can cost you anywhere from 80 to 150 points, depending on where your credit score began.
If they report the past due payments, it will appear in your payment history. Your payment history makes up 35% of your overall credit score, so negative items there could cause it drop significantly.
If you're lucky, they might not report it or sell the debt, but if they obtain a judgment it could appear in the public records section. There's no way to know for sure how many overall points an eviction will deduct, but it will severely hurt your score.
Do bankruptcies clear evictions?
No, a bankruptcy won't clear an eviction from your record. Bankruptcy doesn't remove past negative information on your credit report; it merely re-negotiates old debt or removes an obligation to pay it.
How can I check if I have evictions?
Past evictions should be shown in the "Public Records" section of your credit report. You can request a copy of your credit report from one of the major credit bureaus. Since each report slightly different information, you may need all three reports to find an eviction.
Evictions will also show up on a rental history background check. There are numerous websites where you can pay a small fee to have your report run. It can take a while for recent evictions to appear, however, between 30 to 60 days after an issued judgment.
Can an eviction be reversed?
If you've received an eviction notice, you do have the opportunity to reverse it. You can do so by talking with your landlord and putting together an agreement to bring your rent current. Or, you can stop violating other lease terms that could be leading to the eviction.
Evictions can cost landlords thousands of dollars. Many might be willing to just accept the keys and a small payment to let you out of your lease because it saves them money. Always try to communicate and negotiate with your landlord to keep an eviction off your record.
If the eviction goes to court, you can either defend yourself or pay a lawyer to do so. Your landlord will receive a summary judgment if you don't respond to the court filing
If you have questions about evictions, your credit report, and buying a house, a Clever Partner Agent can help you. Reach out to be connected with an agent today.
Related Articles