It's important for real estate agents to continuously find new leads, and one popular way to book new clients is by reaching out to FSBO sellers via prospecting letters. Find out the best ways to reach out to these sellers and how to craft a compelling letter that will make them want to partner with you.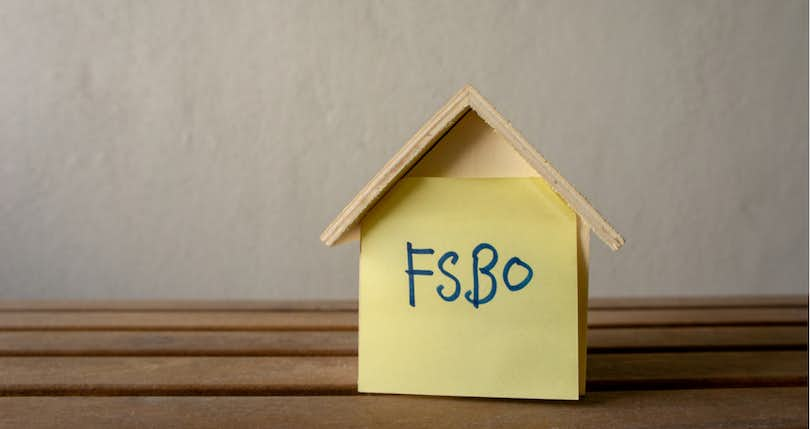 Gaining real estate leads is an important aspect of running a successful real estate business. While leads might come in via your website or word of mouth, one of the most effective ways to drum up business is by reaching out to sellers directly. Many times, this involves reaching out to FSBO sellers.
The best way to reach out to FSBO sellers it through a prospecting letter, informing the seller of your services and capabilities. While a prospecting letter won't guarantee the seller will work with you, there are some helpful tips you should keep in mind whenever you draft one.
1. Don't Be Negative
Many real estate prospecting letters focus on the negative aspects of trying to sell a home on your own, which can rub sellers the wrong way. They also often embellish the impossibility of selling a home on your own, which is neither true nor helpful when reaching out to a seller who has already chosen to not work with a real estate agent.
Instead of taking this tone, let the seller know that you understand they can sell their home on their own and let them know how you can assist them, should they need any help.
Do you want free qualified real estate leads?
Learn more about working with Clever Real Estate
2. Don't Sound Like Every Other Agent
It's hard to stick out from the pack when you offer the same services and may even have the same commission rate. But standing out will help FSBO sellers warm up to you over other agents simply because you seem different or more aware of their needs.
To do this, be sure to tweak every prospecting letter you send (it's easy to tell when you send a generic letter), and include details about the home and why you love it. This will help put the seller at ease and show them you care about their home and situation, rather than simply making a deal.
3. Don't Talk Down to the Seller
One tactic many agents try when sending out prospecting letters is to let FSBO sellers know that they simply don't have the knowledge or resources to sell their home independently. The truth is sellers are more capable than ever of selling a home on their own, with online resources like Zillow, Facebook, and YouTube at their disposal.
Let the seller know that you understand that they can easily sell their home without your help, but explain that you love helping sellers navigate through the real estate process. Position yourself as a partner, rather than as an advisor and they're more likely to turn to you if they have any questions or decide they want help marketing or selling their home.
4. Explain What Value You Can Add
While you want to make the letter all about the seller and their house, you also want to let FSBO sellers know what value and services you can provide. Some sellers care more about an invested partner than they do an affordable partner, so don't just focus on money. Let sellers know how you can help save them time by marketing and showing their home to prospective buyers and acting as an advocate on their behalf when dealing with the buyer's agent.
Of course, you'll also want to let them know if your fees are lower than most agents or explain any financial benefits they'll receive by working with you. Just make sure you focus on your other services, as well.
5. Include Personal Details
Many times sellers decide to work with a particular real estate agent because they feel connected with them and trust them to take care of their home sale. When writing a letter, it's important to let the buyer get to know you by including a few personal details, like how long you've lived in the area or why you're excited to sell their house.
If you already know some personal details about the FSBO seller based on their home listing, you can also play off of those to show them you have similar interests in common. Or, if you're a fan of the architectural style of their home, let them know. Sellers are more likely to want to partner with someone they like.
Next Steps
Finding credible leads is important for any real estate agent. One way to generate new leads is by reaching out to FSBO sellers directly and letting them know how you can help, should they decide they need assistance. Writing a prospecting letter that explains your value, while leaving the decision up to them is your best way to win over new leads.
If you'd like to partner with a top-performing real estate brand who can provide you with regular leads, sign up to become a Clever Partner Agent. Clever teams up with experienced agents all across the country to help them find new leads, with no upfront costs.
Find out more about how to become a Clever Partner Agent.
Related Articles
You May Also Like