If your buyer has difficulty getting a mortgage, their agent might suggest a simultaneous closing. Learn about how this type of closing works for the seller, and the possible pitfalls you might encounter before agreeing to this non-traditional closing.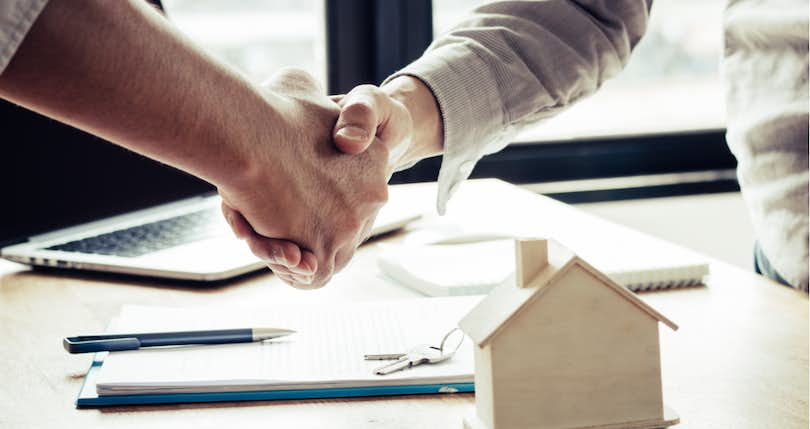 If you've received an offer from a less-qualified buyer, your agent could have suggested that you have a simultaneous closing. It's a phrase unfamiliar to many home sellers who've only bought and sold using traditional lenders, but it can provide options if the normal market has failed you.
Read on to find out more about simultaneous closings and how they could work for you.
What is simultaneous closing?
A simultaneous closing is a real estate financing technique often used if the buyer has difficulty obtaining financing. In a simultaneous closing, the seller extends a private mortgage to the buyer so they can purchase their property. Then, the seller immediately sells that mortgage note to an investor.
The investor pays the seller cash for the mortgage, and the person who bought the property will make their payments to the investor. While it can happen all at once, sometimes the note sale can take a few days or weeks. The seller has no future involvement with the buyer or their former home once the note has been sold.
How is a simultaneous close different from a traditional closing?
For the seller, they get their money faster and in cash than they would with a traditional close. There's no waiting for their current mortgage company to receive the payoff or for wire transfers to clear, they receive their money quickly.
Not all companies will ensure the property's title in a simultaneous close because it's harder to determine the investor's credit-worthiness. The transaction happens speedily, without much time to check all the parties involved. Because of the unusual nature of the deal, it's a good idea to have an experienced realtor on your side to ensure it all goes smoothly.
Thinking about a simultaneous closing?
A Clever Partner Agent will walk you through the process.
Is a simultaneous close the same as a double close?
A double close, sometimes called a concurrent close, isn't the same as a simultaneous close. It involves two properties rather than one, typically when someone is purchasing their new home contingent upon the sale of their former home.
At a double close, the home that you're selling closes, then you turn around and use its proceeds to purchase your new home. If the first sale falls through, so does your purchase, so choose a realtor who can stay on top of all the paperwork. They'll include a contingency clause in your purchase agreement to protect you if something goes wrong.
Sometimes lenders won't perform double closings, but there's a workaround. If you're buying another property with the funds, have the seller deed you the home "subject to" their existing loan. What this does is put in writing that the proceeds from your buyer's mortgage will be used to pay off your current mortgage, and then the seller will be paid for their house, and you'll get any extra.
What are the risks of a simultaneous close?
Most home sellers would prefer to sell their home in a normal transaction. But if you haven't received any offers from qualified buyers, you might consider a buyer who needs a private mortgage when you can then sell. The risk is, of course, that you can't sell the private note.
Before agreeing to this type of home sale, line up your investor for the note. Make sure that there's a market out there and that the buyer has done all their due diligence, such as a home appraisal before you get to closing.
Ensuring a Seamless Simultaneous Close
Try to schedule your closing early or mid-month so that you'll have time to resolve any problems before the month ends. Also shoot for an early in the day closing, if you need to make calls to brokers and lenders you want everyone to be in their office.
Don't delay to take care of anything that might come up after the home inspection, and respond quickly to lender requests. The key is to keep communication open between all parties. Ask your realtor for updates on the title work and escrow, which they'll manage.
Clever Partner Agents are experienced and will help sellers make sure all their bases are covered during simultaneous closings. They'll help you save money on realtor commissions while still providing full-service. Reach out to be connected with a Clever Partner Agent today.
Related Articles
You May Also Like