It seems illogical that you as the seller would offer up money to the buyer to help pay for your home. Aren't you supposed to make money from selling your home, not give it away? Well, you might think twice after you learn the reasons why you'd offer cash back at closing to buyers.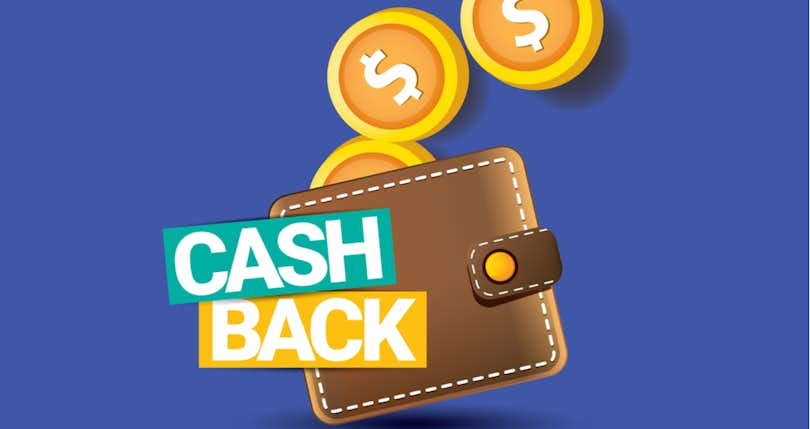 Sure you've beautifully staged your home and placed out a tray of delicious mini muffins for the open house, but unfortunately, that still might not be enough to snag an interested buyer offer.
For many potential buyers, the deciding factor comes down to the sales price and if they can actually afford to purchase your home. Even if your home has all the features a buyer is looking for, if the price isn't right, they'll move on to another home. You can get a free comparative market analysis to help you set the right price to attract buyers.
As a seller, you want to take advantage of every technique and tactic to sell your home quickly and for the best price possible. So what can you do to ensure you'll hook the buyer and close the deal?
Rather than offering up tasty baked goods, instead, you can sweeten the deal by offering buyers cash back at closing.
This may seem counterintuitive as a seller. Typically you'll want to gain money, not give it away. But before you dismiss this option completely, here are five reasons why you would want to consider offering cash back to a buyer at closing.
First, what does offering cash back mean?
Offering cash back at closing doesn't mean you whip out your wallet or start writing a personal check to the buyer. Rather, offering cash back means during the negotiation process you're willing to make a few seller concessions to help the buyer financially and close the deal.
Offering cash back can take on a few different forms, from lowering your asking price and covering closing costs to contributing credit towards repairs or buying down loan points. Typically, lenders have a set limit on how much you as a seller are able to assist the buyer.
For particular conventional and FHA loans, the lender will allow you to assist up to 6% of the total purchase price, though, if the buyer puts a down payment of less than 10% with a conventional loan, you'll only be allowed to assist up to 3% of the purchase price.
Any amount of financial relief you can offer the buyer can make the difference between sealing the deal or them walking away from the sale.
5 reasons to offer cash back at closing to buyers
1. You'll sell your home faster
Maybe you've just landed your dream job in another city or found out the news that you'll be adding to your growing family and need more space. Whatever the case, you need to sell your home as quickly as possible.
If you need to sell your home fast, offering cash back is the perfect way to speed up the entire selling process. More buyers will be eager to jump on this deal knowing that they'll receive a bit of financial relief as buying a home is already expensive enough with buyers on the hook for numerous large, upfront expenses.
2. You'll attract a wider range of buyers
You don't want to fall victim to the dreaded possibility of having your home sit unsold for weeks or months on the market. The longer your home sits unsold, the less desirable your home becomes as buyers will think no one's interested because something's wrong with the house.
To avoid this scenario, you want as many eyes on your home as possible. And by offering cash back, you open the door to a wider range of buyers including first time home buyers and others who may be struggling to collect the funds for a down payment due to entry-level positions or student loan debt.
With the promise of cash back, more buyers will look at your home resulting in more competitive offers and the peace of mind knowing your home won't be doomed to sit idle on the market.
Attract more buyers for your home.
A Partner Agent will know if offering cash back will help you sell.
3. It helps you in a tight market
The housing market can swing on a dime turning a seller's paradise into a seller's nightmare. If the market shifts to favor buyers, where they have more options to choose from, offering cash back at closing can be the deciding factor for buyers.
4. It creates buyer incentives
You'll draw in far more offers when you provide buyer incentives. And offering cash back is a simple and effective way to create those enticing incentives.
Buyers are already saddled down with a myriad of costs, including homeowner's insurance, the down payment, mortgage, property taxes, closing costs, and more. Anything you can do to relieve some of the financial strain can make propel buyers to take the leap and buy your home.
Cash back incentives can mean you cover the buyer's closing costs, offer credit for repairs or remodels on the home, pay down the buyer's loan points to help lower their interest rate, or reduce the asking price to an agreeable number for all parties.
5. You're more likely to close on the sale
There's nothing more crushing for a seller than when a buyer backs out at the last minute because their financing falls through. This leaves everyone in the lurch. However, with cash back at closing, you can provide some financial cushion and security for the buyer.
When the buyer knows they won't have to worry about closing costs or come up with the funds to cover home repairs, they'll be more apt to sign the dotted line and close on the sale.
Work with a Clever partner agent
To help you decide whether offering cash back at closing to buyers is right for your situation, partner with a Clever Partner Agent who will use their expertise and experience to offer you advice and guidance throughout the entire selling process and if cash back is the right move.
And when you work with Clever, you'll find even more cost-saving opportunities as our Partner Agents work for a 1.5% listing fee or a minimum of $3,000. You'll save a bundle on listing commissions.
Reach out to Clever to connect with an experienced, top-rated Partner Agent to sell your home quickly and for the best price possible.
Related articles