What happens when a home doesn't come out of an inspection smelling like roses, but the seller doesn't have the upfront cash for repairs? Here are five options to present the seller in lieu of repairs and still come out with a win.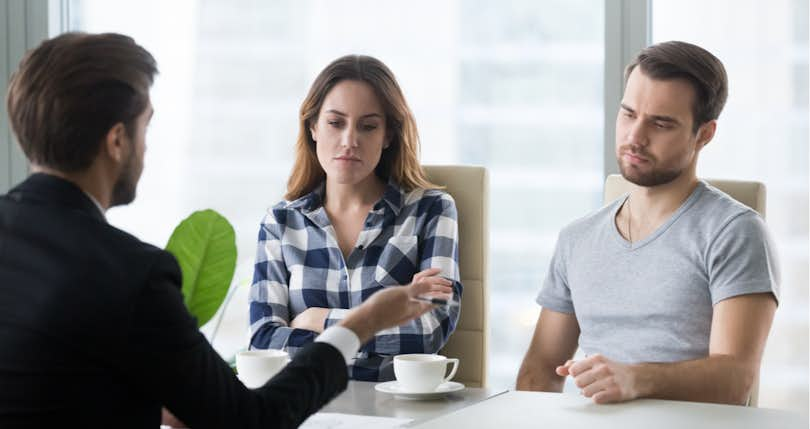 We've said it before and we'll say it again, always, always, ALWAYS get a home inspection before purchasing a home. Sure, it may be tough to learn that your dream home has major foundation damage, a termite infestation, or leaky pipes, but wouldn't you want to know before getting involved? If only they had such things for first dates!
In the unfortunate event that the home inspection does reveal needed repairs, there are some options you can ask for instead of having the seller resolve the problems. You may want to do this for several reasons, but the top one is that the seller is low on cash and can't or doesn't want to spend extra money on repairs. After all, they won't get paid out until closing of the sale, so they'd have to provide payment for the repairs upfront.
Another bonus of getting a seller to concede on other terms is that you are able to hire companies you know and trust to do the repairs after taking over ownership. It is a common complaint that seller's skimp on repairs or they simply hire the cheapest contractors who then perform shoddy work.
Working with an experienced real estate agent gives you someone to negotiate the best deal, whatever that entails for you.
Here are five options to consider in lieu of repairs.
Reduction in Price
The most common alternative to making repairs is to ask for a reduction in price. If you calculated needed repairs as $3,000, you can ask the seller to take that same amount off the purchase price and then make the repairs yourself later. However, most buyers don't ask for the full repair cost off the price — it depends on the necessity and type of repair.
Since this negotiation takes place after the seller has accepted your offer and you're not competing with any other buyers, the worst the seller can say is no. Then, you may negotiate a smaller concession or exclude it all together. Regardless, you'll want to set aside some money to make the repairs after closing — or, your lender may even allow you to roll these repair costs into the mortgage if you're successful in getting a reduction in price.
Closing Costs
A similar tactic is to ask the seller to pay more in closing costs. It is typical for a seller to pay agent commissions for both parties (about 6% of the final sale price) and buyer's to pay almost everything else. While this is essentially the same as a reduction in price, it may sound better to the seller if they are set on a minimum purchase amount and are psychologically attached to it.
If you go this route, work with your real estate agent and lender to make sure this concession is allowed. There may be maximum amounts set by your bank on how much a seller can contribute to closing costs.
Cash Credit
You can also ask for a cash credit at closing if you don't want the seller to make their own repairs. Like reduction in price or paying for closing costs, this is just a way of holding off on paying for the repairs until closing, when the seller receives a check for their proceeds.
All terms of the purchase remain the same, including purchase price and closing costs, but the buyer gets a cash credit at closing. Your title company will give you a check for this amount and the seller's proceeds check will be reduced by this amount. Before asking for this option, check with your lender to make sure they allow a cash credit.
Once you're ready to put your cash credit to use, HomeAdvisor can connect you with top local professionals for all your home repair needs.
Extra Appliances or Furniture
If certain appliances or furniture weren't included in the original offer, you may let the seller off the hook for repairs if they leave these items. Don't expect to come out ahead by trying to resell them — you have enough on your plate! But, if they had great style and it would take away some stress of having to outfit your entire home with new furniture, it could be a win for both of you. This is especially effective if the seller is tight on funds and may not have the cash to pay for repairs prior to closing.
Warranty
A home warranty is a protection plan on your new home's appliances and other things like the HVAC system, plumbing, or water heater. If any of these were to break and you had a warranty, the repair would be covered. If repairs needed for your new home aren't too great in value, you may consider asking the seller to provide a home warranty at closing in lieu of fixing them.
This doesn't provide any cash savings for you, but may free up some in your budget knowing that if your furnace goes out, you won't be left out in the cold.
Use a Professional
As you can see, you may have to get creative in coming up with a win-win for both you and the seller, especially if something major comes up in the inspection. And, you may want to provide the seller several options. Just as you trust a professional home inspector to ensure your new home is solid, trust a local, trusted real estate agent to walk you through this negotiation process.
Besides helping you uncover additional cost-savings opportunities, Clever Partner Agents also offer on-demand showings — sometimes in less than an hour — so you know you won't miss out on your dream home.
Get more out of your real estate transaction.
A Clever Partner Agent will negotiate a deal that is beneficial to you.
Related Articles
You May Also Like