Finding quality hard money lenders in Utah is a difficult task if you're not sure where to look. Between the competition, it's difficult to figure out where you can find the best lender and interest rate to meet your needs. Check out our guide to help you make sense of what lenders to visit based on your needs.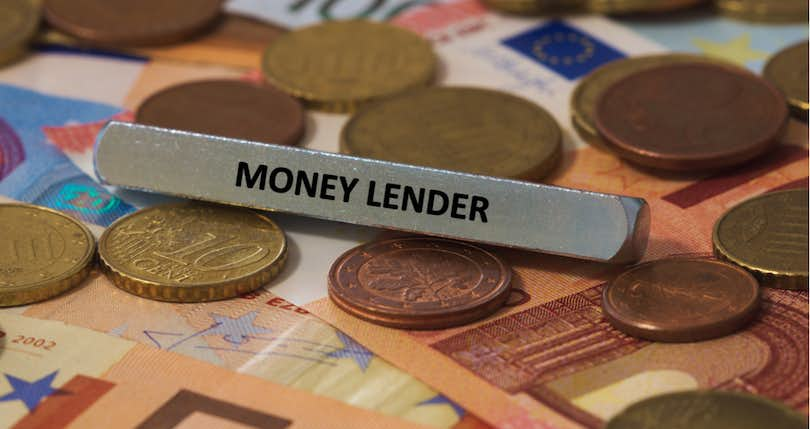 When it comes to investing in real estate, sometimes financing a project isn't as simple as going out and getting a loan. Some times real estate investors look for hard money loans, or bridge loans. These loans are primarily used to help house flippers get the money they need so they can quickly renovate a house and then sell it for a higher profit.
Hard money loans are different than traditional loans since the credit of the person getting the loan isn't something that's considered. Instead, they consider the property the individual is trying to renovate and how much that might go for after renovation. This is called the "after repair value," or ARV.
If you're looking for the best hard money lenders in Utah, it's important to find an experienced local agent who can help with the process. They can assist you in finding the type of property you're seeking to renovate and the funding you'll need to succeed. Before you decide to get a property to flip, take a look at the benefits and downsides to see if hard money lending is the right choice for your needs.
How Hard Money Loans Can Help
For investors who have always had good credit and the ability to get funding as needed, choosing a hard money loan might seem like something to be avoided. Obviously, anyone who has the means to get financing on their own doesn't need a hard money loan, but they provide a helpful function for those that require it.
Hard money loans are a solution for folks and house flippers who need funding right away but don't have good credit. If individuals currently have tax liens on properties, they can still qualify for this type of loan. Hard money lending is flexible, offering various repayment terms that can meet the borrower's needs.
There's less documentation for these types of loans than a traditional real estate loan, making the process smoother and quicker, allowing investors to close quickly.
Why Hard Money Loans Aren't the First Choice for Some People
With everything said about the ease of getting a hard money loan, there are downfalls that come with it. The interest rate is much higher than that of a regular mortgage. Because of this, you'll pay more overall just to get the hard money loan paid off, as opposed to what you'd normally get charged with a mortgage.
If the house doesn't sell for as much as you had hoped, this can leave you with additional debt. Before opting for a hard money loan, carefully consider your financial situation. If you believe you can still repay it even with the high interest, it might be worth pursuing in order to purchase and renovate a home.
Looking for investment property in Utah?
A Clever Partner Agent will find a great opportunity.
1. Gelt Financial
Gelt Financial is a trusted lender of hard money loans. There are qualifications for self-employment programs, making it possible for almost anyone to get the money needed. Individuals work directly with those making the decision, and there's a collateral based lending option. Even LLCs can get loans, eliminating the difficulty of getting approved when money for the home renovation is needed quickly.
2. Global Capital Partners
Global Capital Partners is another choice lender for folks seeking hard money loans. The company is noted for helping individuals all over the country secure deals on various properties, including multi-family homes. Although the loans can be financed from 6 to 36 months, there are longer options thanks to refinancing offered by the company.
3. Direct Lending Partner
A loan provider for hard money loans in several different states, Direct Lending Partners is committed to helping individuals in Utah. They have a program known as Fix2Flip, which offers rates as low as 8.49%. This not only helps borrowers get the money needed, but the lender shares their experience and advice on how to ensure a profitable home rehab.
4. Visio Lending
With a focus on fix-and-flip loans, along with short-term bridge loans, Visio Lending offers rates that land between 9.99% and 12.49% in 39 states across the country. The terms go up to two years, and there's a heavy focus on providing loans for both single and multi-family residences, to make the process easier for home flippers. Loan amounts start at $100,000 and increase depending on the amount needed to perform the work.
5. National Advance Group
Although National Advance Group is based in New York, they work with lenders in several other states, including Utah. They provide fix and flip financing for a variety of needs, including financing on investments and bridge loans.
Know What to Do Before Seeking a Hard Money Lender
Before seeking a hard money lender, it's important to talk with a skilled real estate agent who has experience in the housing market. Besides finding the best properties that are worth the time and effort to flip, they can assist in finding various financing options and help you discover opportunities that can save you money.
Get in touch and see how working with a Clever Partner Agent can simplify the process and help you to start making money on investments.
Related Articles
You May Also Like