Could a hard money loan be the best way to fund your San Diego real estate investment? If you're unfamiliar with hard money loans or you're looking for reputable lenders in San Diego, read on. We'll discuss what they are, their pros and cons, and five of the best lenders in the city.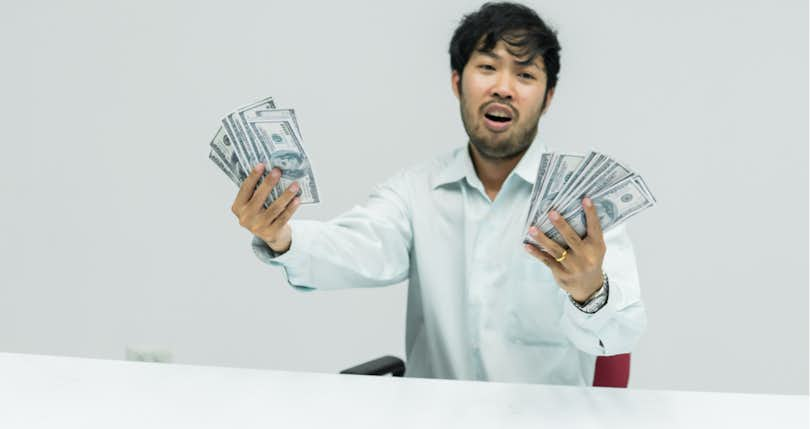 House flipping is a popular type of real estate investment, but it's also inherently risky. That's why it's critical to secure reliable financing from a trusted lender. It's also imperative to choose the right type of loan.
While home equity lines of credit (HELOCs) and home equity loans (HELs) are popular options, some investors prefer to obtain hard money loans instead.
Hard money loans aren't assessed based on your credit history, like a traditional loan, or the equity in your current home, like an HEL or HELOC. Instead, hard money lenders use the after repair value (ARV) of the property you're investing in to make lending decisions.
Another distinction between traditional loans and hard money loans is that where traditional loans are funded by banks or credit unions, hard money loans are funded by private investors.
Using hard money loans is beneficial in many ways, but there are also some drawbacks. One challenge you'll have to overcome is how to find a reputable, trustworthy lender. Fortunately, if you're looking to fund a real estate investment in San Diego, you have several options.
Need an investment loan in San Diego?
Work with a Clever Partner Agent to find a great hard money lender.
Stone Crest Financial
With over 30 years in business, Stone Crest Financial has a wealth of experience. They offer loan terms from three months to three years with interest rates from 7.99% to 10.99%.
Typically, they offer loans ranging from $100,000 to $5,000,000, and they work in both the residential and commercial spaces. Stone Crest Financial will also work with a variety of occupancy situations, including vacant, fully tenant occupied, partially tenant occupied, and owner occupied residential properties.
Their customers tend to say that they are reliable, easy to work with, efficient, and experts in their field.
SDC Capital
This family-owned business works exclusively in California and has developed an expertise in this niche. Because they're not a large, national corporation, many of their clients have found them to be easier to work with and have said that they provide highly personalized service.
They offer loan terms ranging from three months to two years with some of the lowest interest rates in the hard money lending space, from just 6.99% to 9.99%. They'll provide loans ranging from $100,000 to $5,000,000 and work in both the commercial and residential space.
They consistently receive five-star reviews. Customers love their honesty, the fact that they provide such personalized attention, and that they're experts who provide top-notch customer service and always provide sound advice.
ARCH Bridge Loans
ARCH Bridge Loans has been in business for just six years. However, they've already established a solid reputation for themselves and have underwritten over $2 billion in commercial and residential loans in California alone.
ARCH offers loan terms ranging from one month to a year and loan amounts ranging from $25,000 to $2,000,000 in both the residential and commercial space.
They have multiple five-star reviews, but although most customers seem very happy with the quality of their service and the customer experience as a whole, the main complaint tends to be their comparatively high interest rates of between 10% and 15%.
American Heritage Lending, LLC
With 11 years of experience, American Heritage is one of the longest standing hard money lenders in California. They're one of the only hard money lenders that is accredited by the BBB, an accreditation they've held since 2016. They not only have an A+ rating with the Bureau, but they also have 48 customer reviews registered there, every single one of which awarded them five stars.
Customers have praised them for everything from their outstanding customer service and on-point advice to their efficiency and expertise.
American Heritage offers loan terms ranging from one year to 30 years and interest rates from 8%to 12%. You can take out a loan from $100,000 to $5,000,000, and while they do some commercial work they act mainly in the residential space.
California Hard Money Direct
California Hard Money Direct has been in business for seven years. They've earned many five-star reviews from customers who praise them for their responsiveness, kindness, expertise, and excellent customer service.
California Hard Money Direct offers loan terms ranging from three months to 30 years with interest rates ranging from 7.49% to 13%. They also offer a wide range of loan amounts, awarding anywhere from $50,000 to $20,000,000.
They work in both the commercial and residential space, and by all accounts they're one of the best hard money lenders in San Diego.
Next Steps
When considering a hard money loan, you should discuss your options with your San Diego real estate agent. A local, experienced agent can provide you with expert guidance regarding both the type of funding that's best for you and the most reputable lenders in your area.
An experienced agent can help you find great investment opportunities, objectively evaluate different financing options, uncover additional cost savings opportunities, and otherwise make a more beneficial choice than you might make if left to your own devices.
Clever Partner Agents are all top performers in their local markets, have expertise related to investing and lending options, and work for a flat fee so when it comes time to buy or sell you'll have an expert helping you make the best choices and get the best results.
Contact Clever today and we'll put you in touch with a San Diego Partner Agent for a no-obligation consultation.
Related Articles
You May Also Like