Philadelphia is a city ripe with new development. Constantly changing, the landscape of Philadelphia's neighborhoods shifts as the real estate market grows stronger. Investors looking to make an impact must know the best hard money lenders in Philadelphia.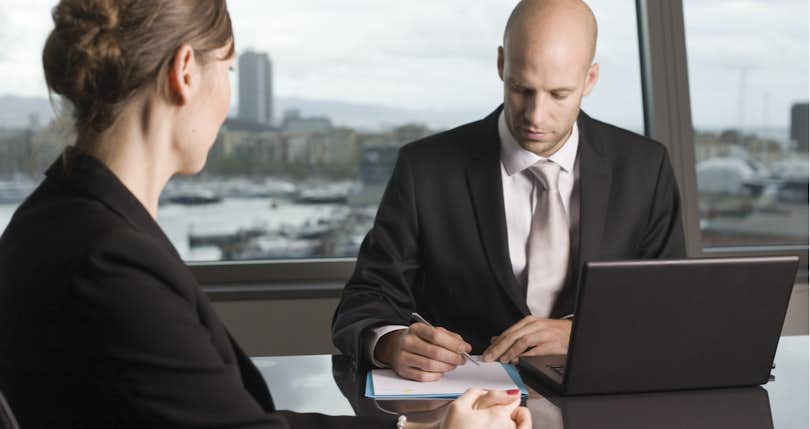 Philadelphia is a city with a real estate market booming with new development. To be a part of the city's continued growth, developers may obtain funding from hard money lenders. But to maximize your profits they need a lender that meets your needs.
By working with an experienced, local real estate agent you can get insider tips about Philadelphia lenders.
To help you build your knowledge base, here are the five best hard money lenders in Philadelphia.
What Are Hard Money Loans?
Also known as bridge loans, hard money loans are short-term loans issued by private lenders and used by real estate investors to finance development projects. The value of the real estate determines the terms of a hard money loan as opposed to the borrower's creditworthiness.
Hard money loans are used by house flippers and developers who renovate or develop a property and sell or lease it for profit.
What Are the Pros and Cons to Using Hard Money Loans?
Hard money loans are different from bank-issued or government-issued loans because they are issued by private lenders. While hard money loans are beneficial to some real estate investors, they're far from perfect. Here are some of the pros and cons of using hard money loans.
Pro: Quicker Application and Approval Process
Hard money loans offer a less-stringent approval process than bank or government loans. For developers working against a strict timeline, the funding from a hard money loan may be available in a matter of weeks. This prevents projects from being delayed.
Pro: More Flexible Loan Terms
Since hard money loans are issued by private lenders, the terms for each loan is more flexible. Private lenders can offer room for negotiation that banks do not. These flexible terms include customized repayment schedules and reduced origination fees.
Pro: The Property Is Used as Collateral
A hard money loan typically allows borrowers to use the property being developed as collateral for the loan. For borrowers, this means that no credit checks are required. Hard money loans also benefit borrowers with bad credit, but significant equity in their property, possibly even as a means for preventing foreclosure.
Con: The Cost to Obtain a Hard Money Loan Is High
While hard money loans are convenient for investors, they are also quite costly to obtain. Rates for hard money loans are significantly higher than conventional loans — by up to ten percentage points. Upon approval for a hard money loan, borrowers are responsible for origination fees, loan servicing fees, and closing costs.
Con: Lower Loan-to-value (LTV) Ratios than Conventional Loans
Hard money loans tend to have lower LTV requirements than conventional loans due to the property being the only protection against default. While LTVs for conventional loans can be as high as 80%, most hard money lenders may only offer 50%-70% of the value of the property. More experienced developers may be granted a higher LTV depending on the lender.
Con: Hard Money Loans May Have Higher Interest Rates
Since hard money loans are short-term loans, the interest rates are likely higher than conventional loans. As of January 2019, the interest rates for hard money loans ranged from 7.5% to 15%. Subprime mortgage interest rates, by comparison, average 5.5%.
Looking to invest in Philadelphia property?
A Clever Partner Agent will help you buy or sell your investment.
The 5 Best Hard Money Lenders in Philadelphia
For investors and developers looking to fund their next real estate project in Philadelphia, here is our list of the city's five best hard money lenders.
Rehab Financial
Rehab Financial is a Rosemont, PA-based hard money lender who lends exclusively for flips and rehab projects. They also will lend 100% of the value of the property. Rehab FInancial offers resources on the profitability of certain Philadelphia neighborhoods as well as calculating the after repair value (ARV).
Delancey Street
Named for Philadelphia's historically affluent street, Delancey Street offers hard money loans for real estate investors, entrepreneurs, and businesses of all sizes. Delancey Street fast hard money loans of up to 80-90% LTV.
Legacy Capital
Legacy Capital is a Philadelphia-based lender who offers hard money loans in Pennsylvania and the surrounding states. They will fund projects worth over a million dollars if that's what you need.
Alpha Funding Solutions
Alpha Funding Solutions offers hard money loans at 65% LTV based on the after repair value of the property. Interest rates offered by Alpha Funding Solutions range from 8.99% to 11.99%.
Bridgewell Capital
Bridgewell Capital offers hard money loans with a 10% down payment and will fund up to 80% ARV. Pre-approval happens in as little as 15 minutes. Loan APRs from Bridgewell Capital begin at 7.95% APR.
Clever Partner Agents offer investors in-depth knowledge and expertise of the Philadelphia real estate market. Whether you're searching foreclosure listings for your next investment property or listing your completed project, our Partner Agents will ensure you receive top-level service. Let Clever Real Estate help you make the most of your real estate investment today.
Related Articles
You May Also Like