Hard money lenders are a common source of funding for real estate investors even though they charge higher interest rates. So, why would anyone use hard money lenders if their loans cost more? Here's our comprehensive guide to hard money loans and lenders in Michigan.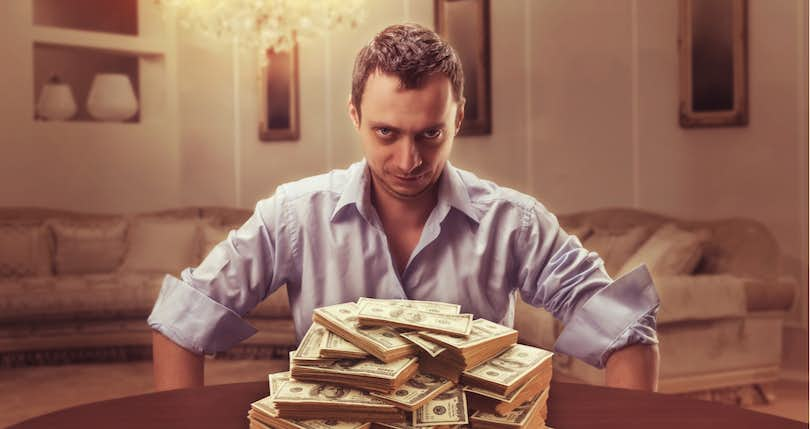 While most people buying a home or property go through conventional routes like a bank or mortgage broker to secure their home loans, sometimes it's necessary to go to other types of lenders.
One option used by people who invest in real estate or flip properties is a hard money loan. These are short-term loans that real estate investors use to purchase their investment properties. Sometimes called bridge loans, hard money loans can be a useful resource for house flippers and developers, though the loans have higher interest rates. Their terms are not as lengthy as a typical mortgage (they can be as short as a few months), and they do not have as stringent requirements.
One reason investors go with hard money loans is that they are easier to get and are granted more quickly. They are typically provided by private lenders and are not always dependent on a borrower's credit history.
They are usually based on collateral, which is often the value of the property being bought. Hard money loans also do not need standardized underwriting. But while they are easier to obtain, they have a big negative. That's their interest rate, which is higher than rates for typical mortgages or renovation loans.
If you're a novice investor or even an expert in real estate, it's always best to speak to a professional local real estate agent about your loan options. Clever Partner Agents work with lending agencies every day and they can guide you toward lenders with integrity and experience.
Here is our list of the best hard money lenders in Michigan.
Learn More: Best Real Estate Investment Markets in Michigan
Need an investment loan in Michigan?
Work with a Clever Partner Agent to find a reputable hard money lender.
Dr. Daniels and Son Investment Real Estate Capital
This company bills itself as the state's premier private business real estate lender. It primarily works with professional real estate investors and provides medium-term loans of up to seven-year terms. The funding is for non-owner occupied residential and commercial units.
Dr. Daniels and Son is a family-run operation and has been in Michigan's real estate sector for three generations. The company emphasizes that its experience in local real estate is a major plus in helping investors find solutions when funding their projects quickly and fully.
Hard Money Global
Hard money global is for investors or home flippers who need smaller loans. Their minimal loan amount is $30,000. They will provide 90% of funding for the purchase of property and 100% of renovation costs. The ARV (the estimated value of the property once it is repaired) is 75%.
The company also has a new investor program for fix-and-flip projects. These loans range from $50,000 to $2,000,000. Rates vary, but they are typically between 6.99% and 11%.
The company pledges to complete your loan process in a matter of days. In fact, it says a fix-and-flip loan can be closed in as little as 10 business days.
Private Lending Group
While Private Lending Group is based in Chicago, it is a frequent go-to company for real estate investors in Michigan. It works with investors and developers renovating distressed properties for resale.
PLG has been operating since 1995 and it funds both residential and commercial real estate ventures throughout the region. Loan amounts range from $100,000 to $5,000,000. The company's website notes that when a deal is signed, it's processed in as little as seven days.
If approved, the company will provide loans of up to 75% for the purchase and rehabilitation costs of a project. Eligible properties include single-family homes, townhouses, condos, and multi-unit apartments. Builders purchasing vacant land and commercial properties can also qualify for their hard money loans.
Medford Capital
This is another Illinois-based lender that works with real estate investors in Michigan. It also provides loans throughout the region, including in Wisconsin, Indiana, and Illinois.
Medford Capital provides loans for commercial investments, hard money for fix-and-flip properties, and short-term loans for residential investments. Loan amounts range from $100,000 to $1,000,000 and the maximum LTV is 80%. Rates range anywhere from 10% to 12% depending on the particular circumstances of the loan.
Loans are also provided for a variety of real estate properties, including for commercial offices, single-family homes, and multi-family apartments.
Grand River USA
This private lender is based in Novi and offers loans throughout the state for a range of needs. They provide hard money bridge loans, along with quick loans for commercial real estate ventures.
Grand River USA offers versatile parameters. Its loans range from $100,000 into the millions of dollars. Interest rates are between 8.25% and 9.25% and are provided for a variety of real estate transactions that include loans for multi-family dwellings, office units, mixed-use spaces, warehouses, churches, and apartments.
The company website provides some useful loan samples. In one example, it notes that a borrower purchasing a property for $210,000 would receive a loan amount of $147,000 based on a 70% LTV. The loan would be provided for a 12-month term at an interest rate of 12%. Interest rate only payments would be made monthly, with a final payment due when the note expires.
Let Clever Help You Find the Right Lender
A Clever Partner Agent can help you find the right lender if you are considering flipping a home or need funding to buy an investment property. Hard money loans are riskier ventures than loans you get from major financial institutions, so you need to ensure that you work with a reliable lender.
Our Partner Agents are experts in their field and are connected with lenders throughout the state. They can guide you to reliable funding sources.
Clever partners with top real estate agents from major companies like Keller Williams, Century 21, and RE/MAX. Our Partner Agents will guide you through the entire loan process so you can get the highest return from your investment property.
Related Articles
You May Also Like