Since the pandemic, many cities have plenty of empty offices but not enough homes. As a result, commercial-to-residential conversions are at an all-time high.
But will it actually lead to more affordable housing?
We asked real estate experts to weigh in on whether office conversions are a solution to our housing crisis or merely a passing trend. Here's what they had to say.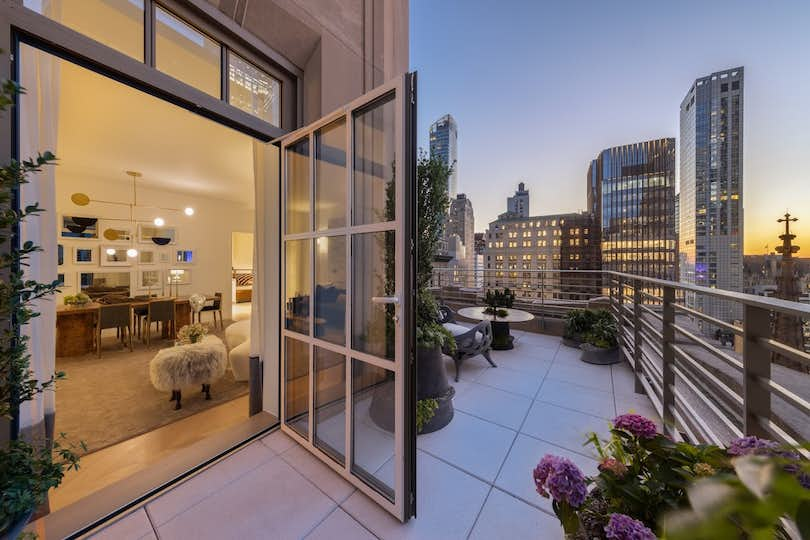 Source: Street Easy
Why the buzz about commercial-to-residential conversions now?
The pandemic helped more employers and workers experience the cost savings and productivity gains with remote work. That led the commercial leasing market to tank. Occupancy rates hover at only 47%, compared with 95% before the pandemic, according to the National Bureau of Economic Research.
"COVID-19 has made employers and employees realize that remote work makes sense for most functions," says David Bitton, co-founder and chief marketing officer for DoorLoop, a property management software. "Because of this, many office spaces were left empty."
Vacant office buildings were an issue in some cities even before COVID.
"Every city has some empty buildings that were constructed in the 80s or 90s in their suburbs because the occupants moved to newer, better digs, '' says Tomas Satas, founder and CEO of Windy City HomeBuyer.
Finding a profitable way to repurpose empty office space solves a big problem for building owners.
"It provides a way for landlords and developers to take advantage of existing space that would otherwise go unused or be underutilized," says Shaun Martin, owner and CEO at The Home Buying Company.
But Marc Norman, associate dean of New York University's Schack Institute of Real Estate, isn't sure we are seeing a particular uptick in commercial to residential conversions. He does note that the conversation about them has picked up substantially.
"Real estate markets move slower than the news cycle," he notes.
>>OUTSMART THE MARKET. Get Clever Real Estate's free weekly newsletter for homeowners, buyers and sellers.
Benefits for local economies, but challenges for developers
Building owners benefit by finding a profitable new use for an old space and lowering their taxes.
"Offices are commercial properties, and their taxes are higher compared to local properties," says Fant Camak, a realtor at Coldwell Banker-Caine. "Property taxes are assessed locally, and the sum you pay will vary depending on where you live."
The community also benefits by gaining housing stock where it has been in short supply.
Renovating a commercial property into residential also provides construction and related jobs. Businesses move in to provide goods and services for new community residents.
But challenges also come with converting a commercial property into a residential space.
>>OUTSMART THE MARKET Get Clever Real Estate's free monthly market update for property investors.
Rezoning carries significant red tape
Most commercial and industrial buildings aren't zoned for residential, so rezoning will likely be necessary. And that can take time – not just months, but years.
Norman estimates that the turnaround for an adaptive reuse conversion could be two to four years when you factor in the acquisition, zoning and regulatory changes, construction and leasing.
As a result, investors and developers may avoid these projects without some incentive.
"Many cities have enacted zoning laws that encourage or allow such conversions to take place," notes Alex Capozollo, co-founder with Jon Sanborn of SD House Guys.
Says Norman, "Given the long process of regulatory change, cities with the policies in place already are better positioned to move quickly."
Commercial to residential isn't always an easy transition
Not all commercial buildings are suitable for residential conversions.
Research firm Gensler found that only 30% of commercial office buildings are suitable for conversion.
"The challenge is that these projects often require significant renovations to meet modern safety and building code standards, as well as additional public infrastructure like roads or sidewalks," says Jennifer Spinelli, Founder & CEO of Niche Home Buyer. "There can be difficulties in finding financing for such projects, as lenders may be wary of investing in an office-to-residential conversion."
Lenders have good reason to be concerned.
"First, there is the risk that the project may not be financially viable," notes Spinelli. "This can be due to a number of factors."
Spinelli lists these possibilities:
The insufficient demand for housing in the area or the cost of renovations being greater than expected.
The possibility of a local or state government not approving the necessary permits or zoning changes for the project.
If market conditions change and demand for housing decreases, the project may become unprofitable.
It's expensive on all sides
Despite the challenges, turning a commercial space into residential is doable. But it's not cheap.
"It can be more expensive than traditional single-family homes due to the cost of the conversion," says Sanborn.
"The cost of converting an office building into a rental or residential space can often be higher than building from scratch, making it a less attractive option for developers," says Spinelli.
As a result, the finished units often don't end up being very affordable. So much for addressing the need for affordable housing. A lot of them end up as luxury apartments and condos.
"The buildings, floor plans and locations are unconventional, and typically rents and sale prices are higher than the general market," says Norman. "So these are not solutions to affordability or even supply issues."
For an idea of just how expensive these transformations can be, take the following examples:
One Wall Street, New York City
This art deco building was constructed in the 1920s as the corporate headquarters for the Irving Trust Company. It was designated a New York City landmark in 2001 and acquired by a developer in 2014 for residential conversion. Studio apartments start at over $1 million, according to Marc Norman.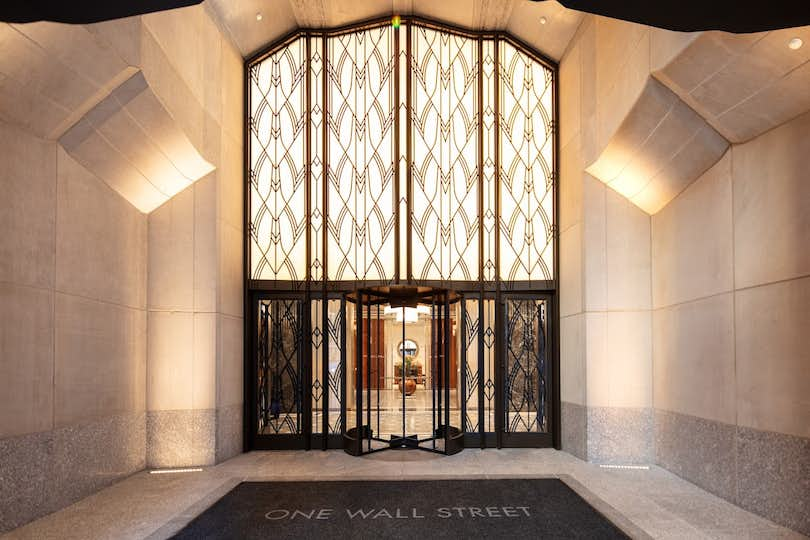 Source: Street Easy
Toy Factory Lofts, Los Angeles
In L.A.'s Arts District, a warehouse and toy factory was converted into 121 live-work condominium lofts, known as the Toy Factory Lofts. One-bedroom units lease for nearly $6,000 per month. For-sale units are listed at $999,000.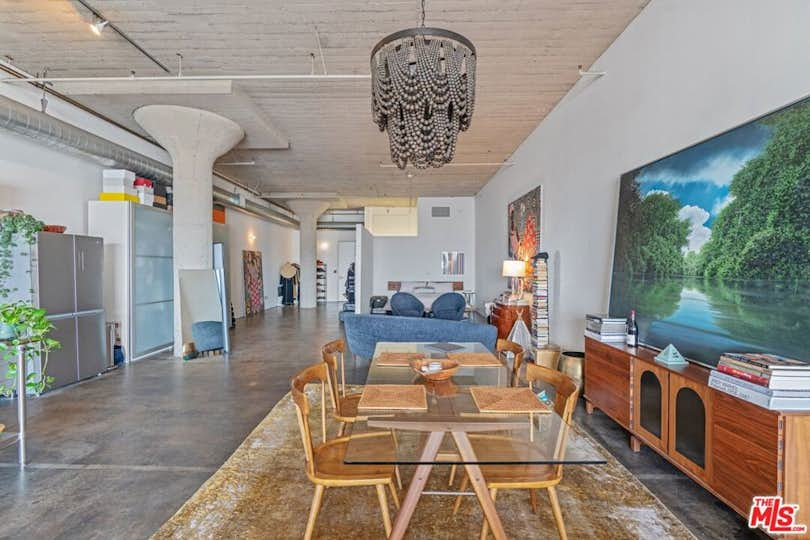 Source: The Loft Company
Tribune Tower Residences, Chicagos
The iconic 1925 neo-Gothic former home of the Chicago Tribune was purchased by developers in 2016 and transformed into 162 luxury condominiums. The complex contains for-sale units priced from $900,000 to more than $7 million.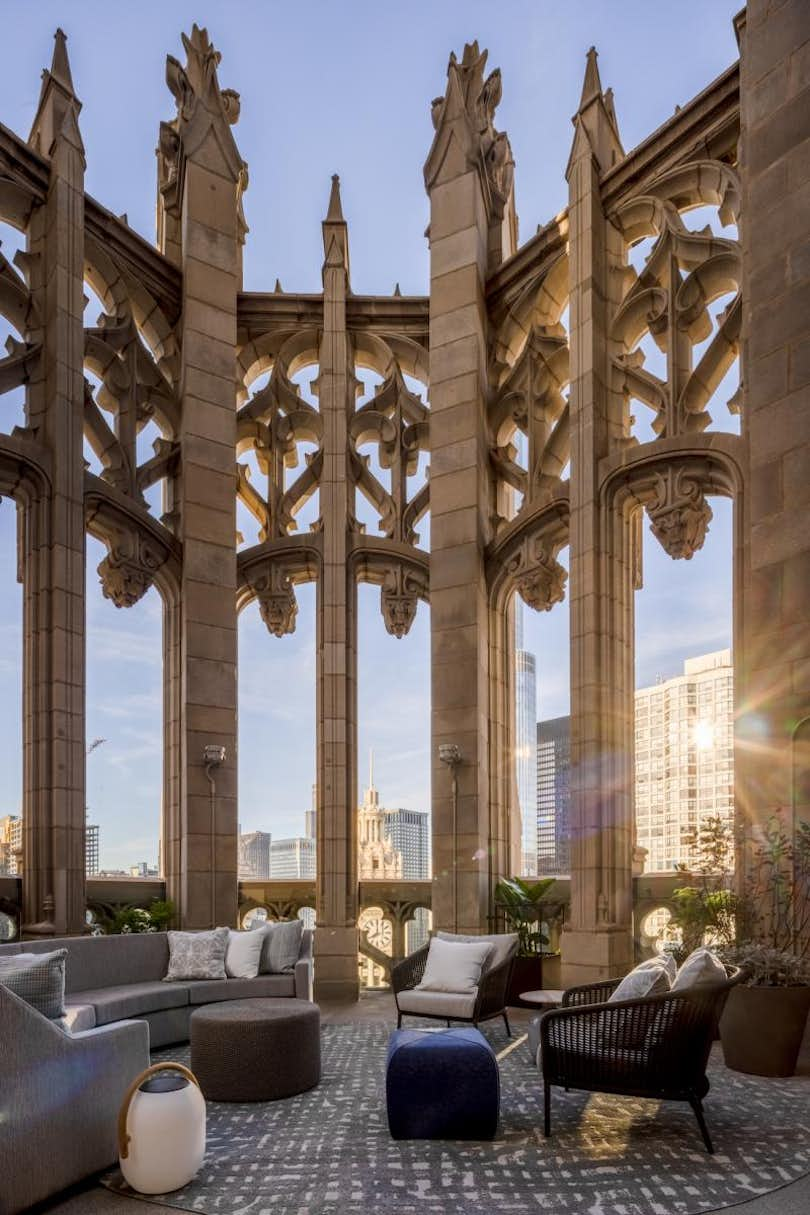 Source: Jay Koziarz
Where are conversions happening?
These projects are found more often in larger cities and urban areas.
"Office-to-residential transformations are most commonly seen in dense urban areas, with cities such as New York, Chicago and Washington D.C. leading the charge," says Taresha Aird of Offices.net.
"The buildings contemplated for conversion have to be built in a way that appeals to the market, and also in a location that is appealing," adds Norman. "Traditionally that has meant downtown, or downtown adjacent warehouses or office buildings, so conversions have traditionally been limited to urban locations in larger cities with a manufacturing history."
What the future holds
"It is likely that office-to-residential conversions will continue to grow in popularity, '' says Capozollo. "They can provide an attractive alternative for developers and investors to create housing units."
"In addition, the demand for rental properties is expected to remain strong," he says, "especially in cities with limited housing supply. This could further encourage developers to pursue these types of projects."
But Norman says living in former office buildings and factories has always been, and will most likely continue to remain, a fringe option.
"The buildings best for conversion are from a very specific era between the mid-19th and mid-20th century," he says. "After World War II, factories got bigger, more utilitarian and further from the city. Office buildings got wide and bland with large expanses of interior space, not conducive to residential conversion."
"And sadly," he adds, "most Americans also like to live in new, single-family houses or garden-style apartments with convenient parking."
One interesting development is what he calls hyper mixed use, which keeps a commercial use and overlays housing, retail, education and community space. An example is the conversion of a Sears department store in Memphis to Crosstown Concourse.
"This is a strategy that could create communities, not just conversions," Norman says, "and solve some of the problems of buildings not suitable for a full residential conversion."
However, financing these projects remains a challenge, which could limit the growth of these types of conversions," says Spinelli. "Moving forward, more innovative solutions will be needed to make these projects viable and continue reshaping the housing landscape."
In certain places, notes Aird, we're starting to see movement.
"Cities like Chicago and Washington D.C. have pitched the offering of tax credits, financing tools, and a number of additional incentives to ensure that largely vacant office buildings are better equipped to be repurposed into residential, industrial, and retail spaces," says Aird.
For example, Long Beach, Calif., has an Adaptive Reuse Incentive Program. According to its brochure, "The city offers preliminary consultations to facilitate the various technical aspects associated with each individual adaptive reuse project."
"These types of conversions are also receiving support from the very top," Aird continues, "with California's 2023 budget committing $400 million worth of grants to assist the office-to-residential transformation."
"Cities with the biggest empty office problem will create incentives to repurpose these structures and put them to good use," says Satas. "The city helping developers creates savings that incentivizes families to occupy these buildings. And that's exactly what needs to happen."
Related articles