Many of you have seen your home values skyrocket in the red-hot sellers' market. With the average home now worth 37% more since 2019, the prospect of cashing in on that appreciation may tempt you.
But buying a new home at today's prices? Not so much. The goal in real estate is to buy low and sell high, which is hard to do in this market because prices are above average everywhere.
"The trick with getting your home's value into your pocket in an environment like this one is that you'll have to buy another house sooner or later in most cases," says Martin Orefice, CEO for Rent To Own Labs, an online resource guide to find a rent-to-own home. "If you turn around and buy one immediately after selling yours, you'll be unlikely to reap much profit unless you move to an area with much lower property values."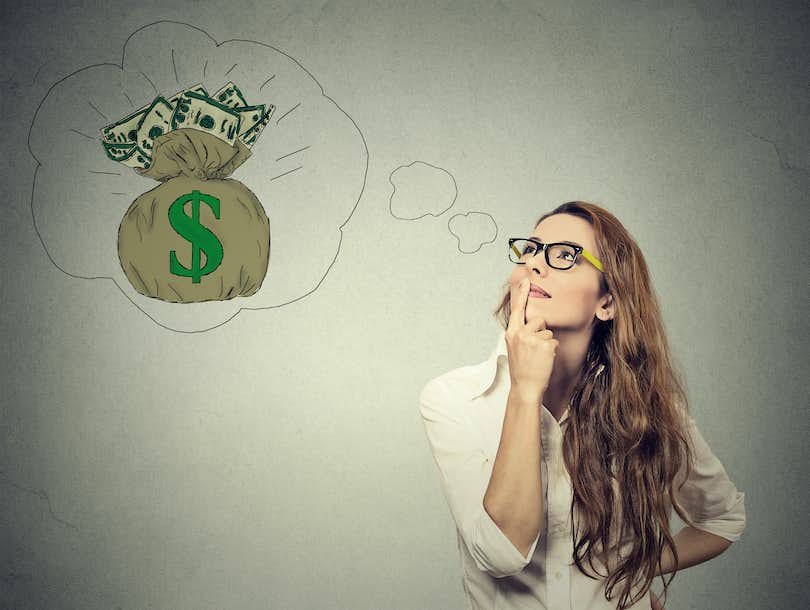 And if your only reason for selling is to make a profit, is it worth the hassle involved in marketing your home for sale, packing up your belongings and moving somewhere else?
First thing to consider: Is it too late to cash out?
With several interest rate hikes, inflation, and the threat of recession, we asked experts to weigh in on where the housing market stands for sellers. Bottom line: It's not late, but the market is cooling. If you want to sell, don't count on prices rising much further if at all. Prices could drop in many markets.
Here's what the experts say:
"I certainly think homeowners would be wise to take advantage of this current market momentum and housing inventory shortage, " says Ashley York, an Illinois Real Estate Designated Managing Broker and Owner of Realtopia Real Estate. "If I were a seller, I'd definitely be entertaining the thought of selling before things change, since we certainly seem to be at a market peak."
"This current market is not the market of last year, or even last quarter," says Andy Piedra, founding partner with Sentry Residential. "It's different and less seller-friendly."
"The market isn't entirely favorable and the buyers possess the upper hand at present," says Jon Sanborn, co-founder of Brotherly Love Real Estate in Philadelphia. "We have also witnessed a drastic drop in property viewings. And this is just the first step in enticing prospective homebuyers."
Last week, Zillow forecasted a significant slowdown in annual home value growth from the current rate of 16% to 2.4% for the 12 months ending July 2023 – a significant update from last month's forecast of 6.9% appreciation through June 2023.
But, location is key in real estate. According to national real estate brokerage Redfin, the housing market in Albany, N.Y., has cooled slower than any other metro area in 2022, followed by El Paso, Texas; Bridgeport, Conn.; Lake County, Illinois; and Rochester, N.Y. Five of the 10 U.S. housing markets that have cooled the fastest this year are in northern California – San Jose, Oakland, San Francisco, Sacramento and Stockton.
So, as with the weather, the temperature of the current home market varies depending on your neck of the woods. But no markets are heating up. If you DO want to sell, you'll want to get moving sooner than later.
If you decide to sell, what comes next?
Now might be the best time to sell your house, and if you decide to cash out and sell your house, then what? This next decision will determine how much of your home sale profit you'll actually keep, if any, so make sure you do the math before you sell. Your main options:
Buy another home right away.
Rent for a while, then buy when the market is better for buyers.
Rent long-term.
"Renting for the short term and buying when the market goes down again can be workable for some people," says Orefice, "but it's a bit of a reach for those with kids, or those who can't find an apartment close to their jobs. It's not for everybody, but there is money to be made for people who can be flexible."
If you choose to rent, consider these factors
Rental rates are at record highs in many places. According to Rent.com, the average rent for a two-bedroom apartment in July was $2,016. That's a year-over-year increase of 38.3%, and a 2.8% increase over June rates. The year-over-year increase for a one-bedroom rental is slightly higher at 39%, with a 4.1% increase since June.
Also, the longer you rent, the longer you lose out on building equity, which is the major benefit that home ownership provides.
And, if everything else stacks up and you decide to rent until home prices come down - perhaps for a few months or a year down the road – you'll be packing again soon, uprooting yourself and your family, paying for movers, and the like.
Average Rent Nationally
| | | | |
| --- | --- | --- | --- |
| Unit Type | Avg July Rent | MOM Change | YOY Change |
| 1-bedroom | $1,770 | 4.1% | 39% |
| 2-bedroom | $2,016 | 2.8% | 38.3% |
Source:
Rent.com
If you choose to buy, consider these factors
You'll be on the opposite side of the sellers' market. You're likely to pay more than the net profit you made to purchase a similar or better home.
Because mortgage rates have increased, you'll likely be locked into a higher interest rate (assuming a fixed-rate mortgage, which is what you want).
Combine buying a higher-priced home and paying a higher interest rate, and you may end up paying more per month for your mortgage than you were before selling. And there goes most, if not all, of your much sought-after profit from cashing in.
"I often recommend that my sellers pick a high number they'd sell for that would be worth the short-term sacrifices, and see if they can get it," says Michael Shapot, a broker with Keller Williams NYC Real Estate. "Otherwise, stay put."
If you choose to hold onto the savings, do this
Have a plan for the proceeds of the sale of your home if you're not going to buy right away. A money market account is a great option. You'll get a reasonable rate of return, and have the ability to write checks and access your money easily.
And as with any financial windfall you receive, you'll want to know what the tax implications are. Your best bet is to consult a tax professional or financial advisor for what applies for your specific situation.
Questions to ask yourself before deciding to sell
Make sure you can answer these questions before making this big decision.
Did you buy or refinance your home recently?

If it's been two years or less since you purchased your home or refinanced it, you may not have enough equity to make the transaction worthwhile financially, given that there are closing costs and other expenses involved in the process of selling a home.

Also, if you recently bought, do you really want the headache of going through another move again in such a short span of time?

Is a move or relocation already in your future plans?

If you're planning to move for a new job, or retiring and trying to downsize, then you should probably sell now while the market's still relatively hot. In fact, if you're retiring, selling now could give you a major financial boost, says Joshua Haley, founder of Moving Astute.

"You could use the proceeds to pay down debt, invest in income-producing assets, or fund your retirement lifestyle," he says. "And if you downsize to a smaller home or move to a cheaper area, you could significantly reduce your living expenses."

How stable are your finances?

No one really knows what will happen with the housing market and economy overall. There could be a recession, which creates the possibility of layoffs, and you could lose your job.

Is your financial situation stable enough, and do you already have enough money saved so that you would still be able to pay your new rent or mortgage, moving expenses, etc., under those circumstances?

What quality of life are you seeking?

Selling a home and moving is a lot of upheaval for a cash windfall, particularly if you like where you're living now. Consider how it will change your lifestyle.

Will selling and moving take you away from family, friends and neighbors you love? Will it increase your commute time? Will it take you away from an environment that you love: being close to the beach, within walking distance to your favorite restaurant, or near a family-friendly park?
» READ: How to determine if now is the time to sell
Get advice from a real estate agent or financial advisor
You can't time the market perfectly. No one can. But the experts in your particular city or town are on a better footing to advise you accurately.
Get a real sense of how much you could realistically make selling your home. Then factor in the other variables – financial and emotional – to see if the move is worth it.
Do what feels right for you
The decision to sell a home is personal, and there's no one-size-fits-all answer. But, if you're considering selling your home only to make money, you probably shouldn't do it.
"Most homeowners should not sell their home simply to cash in on higher real estate prices,'' says Chuck Vander Stelt, a real estate agent and founder of Quadwalls.com in Valparaiso, Indiana.
"In most instances the cash windfall is not meaningful enough to then pay rent, move in with family, or buy another home in what is still a high-priced real estate market."
"I advise my clients to consider if the financial return is worth the upheaval of their personal lives, and if the income received would balance out the incurred stress and agitation of selling and moving," says Shapot.
"Profiting on your home is a good thing, but your greater comfort and overall happiness is what matters most."
» READ: How to find a real estate agent
Related Articles