"You have to know when to hold 'em, know when to fold 'em, know when to walk away, and know when to run." – Kenny Rogers in the song "The Gambler"
Many economic signals are flashing "walk away" or even run from this real estate investment market, leaving investors with some hard choices.
So is it time to run? With real estate, I think it's always better to hold. Never sell real estate at a loss. You're just locking in your losses. Six months from now, we might be in a recession, but that's probably the best time to get back in and restart your house rehabs. Market conditions will improve at some point.
In the meantime, house flippers and longer-term investors might want to conserve their cash flow and shut down any renovation work until things pick up. However, it's still essential to close up your properties the right way as winter approaches.
Here are seven things you need to do to protect your investment.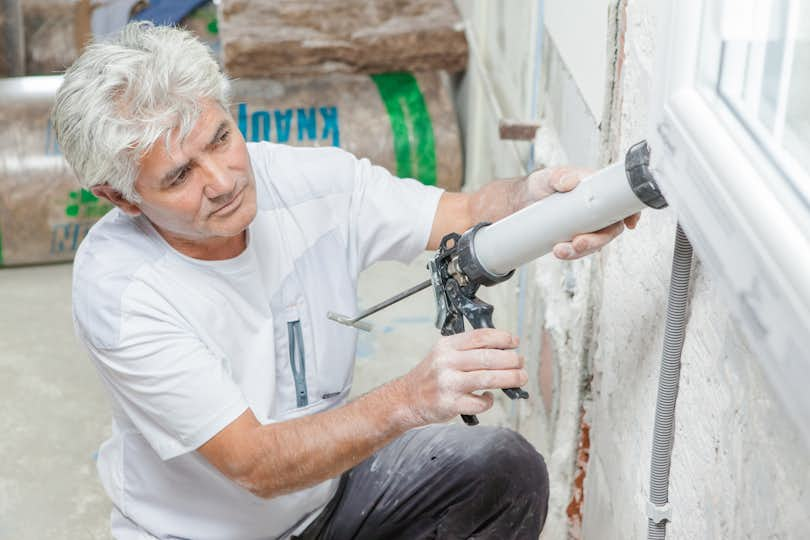 1. Guard against weather damage
This is the most common type of wear and tear but is also the easiest to prepare against. Seal your property correctly against the elements. Fasten tarps on an unfinished roof and board up open windows. Keep moisture out at all costs. It is a home's worst enemy, above grade and below grade. Trim branches so they don't poke into roof flashing or soffits.
2. Winterize your plumbing
Most investors will winterize properties by draining pipes and hose bibs to avoid pipe bursts in freezing temperatures. If your home has sprinklers, the system is designed to drain only the house plumbing without shutting off the water to the sprinkler system, so make sure you know how to shut off only the house plumbing properly.
3. Turn the heat down, not off
Many investors shut off the heating system, but that can cause too much expansion and contraction in the home's structure. The result is cracking and warping in wood floors, drywall, and ceilings.
Bottom line: If your property is already drywalled or has wood floors, keep the heat on at about 50 degrees Fahrenheit. You might invest in a smart thermostat that you control remotely from your phone.
4. Protect against mold
If your property isn't correctly graded and waterproofed, you might get moisture in the basement. Water can seep through improperly sealed concrete blocks or enter under a below-grade door if a drain gets blocked by leaves or debris.
Excessive moisture leads to mold. If your basement is unfinished and has a dirt floor, make sure you've removed enough dirt under the house to allow air to circulate. If you can't move the dirt, put down tarps or plastic sheets to prevent seepage onto the framing.
It's a good idea to invest in a few dehumidifiers that run on a schedule. Drain to the outside so you don't have to return to the property to empty a tank of water every few days. This is another good reason to keep the electricity on at the property while you've paused work.
5. Secure the property
Plywood over unfinished windows might look ugly, but it's effective against theft. It's a lot harder to rip off plywood than it is to smash a window. Make sure your crew removes anything of value from the property, i.e., tools and loose building materials such as window frames or uninstalled appliances. If someone can remove it, they can steal it.
Already, several of my client's properties have been broken into by thieves looking for building materials or tools. In one case, we had squatters in the basement, requiring us to beef up a temporary door facing the street. You might also install security cameras for remote viewing on your phone. You have inexpensive options like Ring, Nest, and Wyze. Post signs that the property is protected by security cameras.
To that end, it's not a bad idea to let the police know your property is temporarily vacant. They'll make an effort to keep an eye on it.
6. Clean up the property to avoid fines
No matter where you live, municipalities don't like unfinished properties that look like they've been abandoned. Neighbors will complain, and inspectors love to write citations. So make sure your property is cleaned of debris and construction materials, and make sure the grass is mowed periodically.
Fines are pretty inexpensive for the first offense, or if you clean it up within a week or 30 days, depending on the infraction. But repeated violations and delaying cleanup will lead to a rapid ramp-up in fines, sometimes as much as $50 to $100 a day. Not only are fines a hassle, but they also cut into your profit.
You might get your fine waived or reduced with a nicely written letter to a code enforcement inspector with a promise to clean up. But it's best not to be in the position in the first place. Clean up your investment property outside before you cease work.
7. Keep out pests
Seal up openings to keep out pests. Also, make sure your crew hasn't left food wrappers or containers on the site, such as behind the drywall. That will attract mice.
Mice will chew on wires, creating a fire hazard. Mice make nests in insulation, and once they are in the walls, it's hard to get them out without tearing up the drywall.
You'll also get terrible odors. Even the most powerful ozone-powered odor eliminators can't handle the smell of mice urine and droppings.
Mice also attract snakes, including black rat snakes and rattlesnakes, depending on where you live. Who wants to buy a house full of snakes?
Related articles