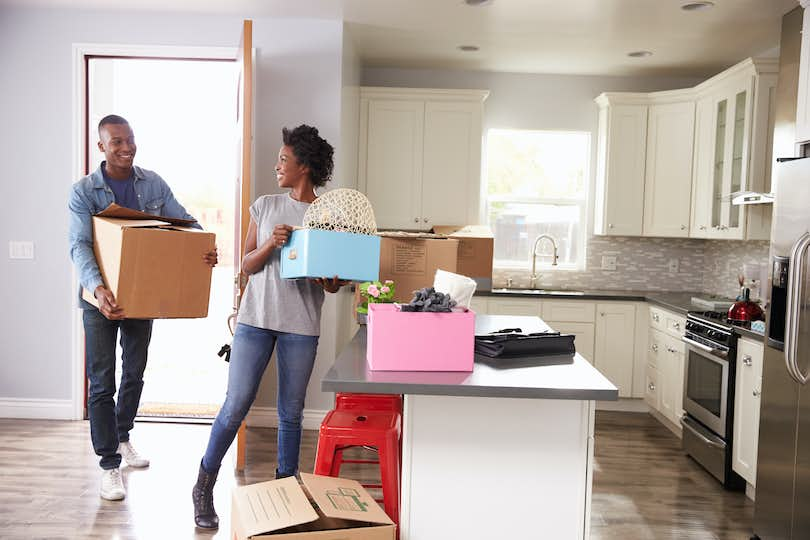 Although the worst of the COVID-19 pandemic is likely behind us, the lifestyle of working remotely and spending more time outdoors continues to flourish. There have been many changes after the Great Resignation of 2021 which saw 47 million Americans leave their jobs in search of more fulfilling roles. Many chose new jobs which provided more flexibility about when and where they work. Owing to this, more remote workers and even retirees are choosing to relocate based on lifestyles and cost of living, not the proximity to the nearest Metro station.
As Americans re-evaluate where they live, a big question is: How are people moving in 2023? A new survey from Clever Real Estate polled 1,000 Americans on their experience with moving in the past year. The survey examines details about their type of move, their regrets about moving, how much their move cost, and if it surprised them.
Here are the key moving trends to look out for in 2023.
Where Are Americans Moving?
With higher mortgage interest rates, it's not shocking that home buyers are seeking out more affordable states where they can get more for their money. Florida, Texas, and North Carolina were ranked as the top three states Americans relocated to in 2022.
Americans flocked to these more modestly priced states, most often from places like California, New York, and Illinois, where the cost of living can price people out. California saw over 300,000 people depart last year, even though over a quarter of those surveyed (27%) said it was their "dream state" to live in if money weren't an issue.
Popular moving destinations like Austin, Raleigh, and Orlando tend to be cheaper and offer more suburban living options for those looking to escape the big city. Last year, 25% of Americans moved from cities to suburbs, with the majority (39%) stating that it provided a nice middle ground between the bustling city and rural country living.
The shift to more affordable, suburban destinations is expected to continue this year, increasing variability from market to market and even driving up home prices in highly desirable areas.
Why Are Americans Relocating?
Despite migration trends showing many people moved to more economical destinations in 2022, affordability was not the most popular reason. In fact, 24% said the quality of life was the main factor behind relocating, with affordability (24%) and seeking a larger place (22%) rounding out the top three.
The trend of upsizing was most prevalent among the boomers, with 50% of boomers upsizing last year, compared to just 32% of millennials. This dichotomy between age groups is in-line with what we know about the income gap between millennials and their parents. However, it is still counterintuitive to the common belief that retirees tend to be looking to downsize in their later years.
As 2023 rolls on, quality of life and affordability will continue to drive Americans to search for new housing options that fit their needs. But remember, affordability is all relative. As compensation for millennials and Gen Z workers increases, the likelihood that they seek out larger living spaces will also increase.
How Are Americans Moving?
Deciding to move is one thing, but figuring out how to get your stuff from one place to the next is an adventure unto itself. Among those surveyed, there was a balanced mix between those that hired professional moving services and those who tried to do it all themselves.
About one-third (32%) of DIY movers said they shied away from hiring professionals mainly because they were too expensive. They might have a fair point when you consider that 60% of those who used moving services spent more than $2,000 on their move, and 40% said they were charged something different from what they were quoted.
However, taking on the responsibility of moving alone comes with added headaches. When asked by Clever, 68% of Americans who didn't utilize any moving service said the process was stressful, compared to 56% who outsourced the job.
The stress of moving won't be going away in 2023, but the high costs of hiring professionals seem to be coming down. With pandemic-era restrictions gone and inflation improving, moving companies are starting to ease up on what they charge customers. "The prices are back down to where they were before Covid," International Van Lines CEO Josh Morales told Forbes recently. "The supply chain is still a little bit of an issue but has lightened up."
If you are one of the millions of Americans looking to relocate in 2023, remember to do your homework and work with a local realtor, research and read reviews before hiring a moving company, and set a realistic budget for your moving expenditures so you can avoid any moving missteps.
This article was produced by Clever Real Estate and syndicated by Wealth of Geeks.