Potential home buyers aren't feeling great about things these days.
Four in five Americans (78%) believe inflation has become a crisis, and two in five (40%) believe inflation is here to stay permanently, according to a new Clever Real Estate poll of 1,000 people.
Inflation, which hit 8.2% in October, reduces our buying power, with higher costs for food, gas, and pretty much everything. On top of that, home prices rose an average of $100,000 during the pandemic housing boom. And the cherry on top: Mortgage rates now average 7% vs. 3% a year ago, due to the Fed trying to rein in inflation.
The result of all this? Home buyer demand, as measured by home tours, is down 25% from the start of the year, and mortgage applications are down 38% from a year ago, according to Redfin. Many people are sitting it out for now.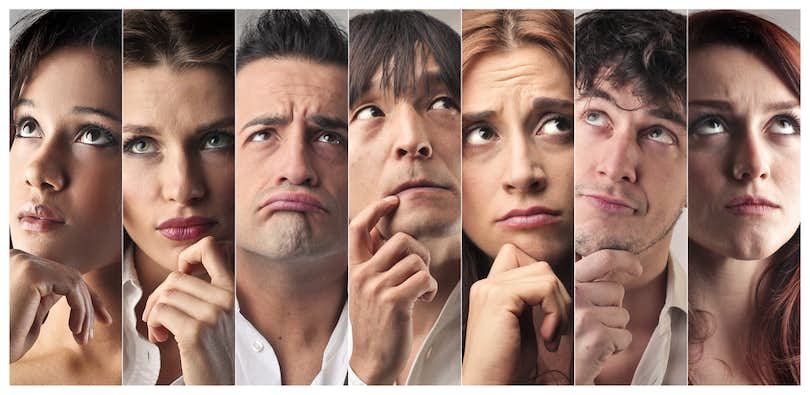 What comes next?
The poll shows most Americans don't foresee a turnaround anytime soon. Many economists agree, predicting a stagnant economy and housing market for 2023.
However, amid all the gloom, some people are perceiving things to be worse than they are.
Almost two in three Americans (64%) wrongly say inflation is the highest it's ever been at 8.2%, according to the Clever survey. (For example, inflation hit 23.7% in 1920 and 14.7% in 1980, but they're right that it has been a while).
Still, that's little comfort for people trying to keep up with 2022 inflation. In fact, among all major issues confronting Americans today, the Clever study ranked their top five concerns like this:
Inflation
Health care
Crime/gun violence
Abortion/reproductive rights
Affordable housing
Take note of the strong connection between 1 and 5 on the list.
What should you do?
Many people continue to buy and sell homes despite this slowdown.
It all depends on what's right for you in your individual situation. If the math works out and you really want to buy or sell, or your situation requires it, you won't be alone.
Just make sure you study up and fully consider your options before making a decision. It's a good idea to talk to a realtor as well, even if you're not ready to buy or sell yet.
And it's always a good idea to improve your finances and build up your savings, if possible.
Here are resources that might help:
Check out our free guide