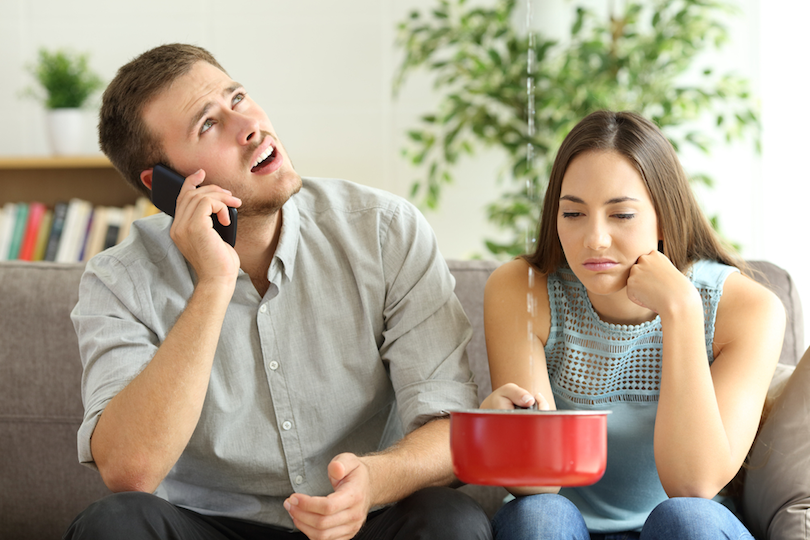 Inflation, rising mortgage rates, high home prices, low home inventory, economic uncertainty — buying a house isn't easy in the current market.
But those who already own a home are also struggling with costs, according to a new Real Estate Witch survey of 1,000 American homeowners.
In particular, many homeowners report that the cost of maintenance has transformed their home into a money pit. Here are 11 surprising takeaways about the cost of maintaining a home featured in the report.
1. The average homeowner spends thousands each year on maintenance
Maintaining a home is often a surprisingly expensive undertaking. In fact, the average homeowner spends $4,283 per year on maintenance, according to the study.
Maintenance is one of the largest annual expenses homeowners have to deal with apart from their mortgage. The average homeowner also spends $3,890 for home improvements, $2,795 for property taxes, and $1,516 for homeowners insurance each year. The only recurring non-mortgage cost that's more expensive than maintenance is utilities, averaging $4,975 per year.
2. Homeowners spend more than 200 hours a year on maintenance and improvements
Homeowners eventually learn that the cost of maintenance isn't solely a matter of dollars and cents. Indeed, the average homeowner spends 17.1 hours per month dealing with home maintenance, repairs, and improvements.
In total, the average homeowner spends 205 hours, or more than 8 full days, on maintenance every year. And skipping on these hours isn't advisable, as neglecting maintenance today could mean a mountain of work tomorrow.
3. Most homeowners can't afford emergency repairs without going into debt
In a time of rising inflation, plenty of costs have Americans feeling short on savings.
Maintaining a home is no different. In fact, most homeowners (54%) in the Real Estate Witch study say they could not afford a $3,000 emergency repair without going into credit card debt.
Given that mold removal, water damage, foundation repair, siding repair, roof and termite damage, and fire and smoke damage can all run over $3,000, most Americans have no margin of error when it comes to affording home maintenance.
4. Many home buyers weren't told the truth about maintenance costs
In addition to being expensive, the cost of maintenance often catches home buyers off guard.
About 34% of homeowners say that when they bought their home, the seller was not upfront about the cost required to keep up the property.
With demand for homes softer than past years, home buyers should consult their real estate agent to ensure sellers aren't downplaying a home's maintenance needs.
5. Homeowners would rather pay more for a home than deal with maintenance issues
Take it from those who have been there: It's better to pay now than later.
A significant majority of homeowners (71%) say they would prefer to pay for a more expensive house with fewer maintenance issues, rather than get a bargain on a less expensive home with more maintenance issues.
Remember: The cost of a home is not encapsulated by its purchase price. If you're spending tens or even hundreds of thousands of dollars to maintain the home, today's financial bargain will be tomorrow's financial blunder.
6. Some homeowners don't think their home is worth the maintenance costs
Paying to maintain a home is hard enough. For a substantial portion of homeowners, it's compounded by the frustration of feeling that their home isn't worth the continued investment.
Just under 1 in 5 homeowners (18%) say their home isn't worth the amount they spend on maintenance.
Buying and owning a home is an investment, so before committing to a mortgage, make sure you're spending on a worthwhile property.
7. There's nothing homeowners regret more than maintenance costs
Having a handle on maintenance costs is necessary to avoid buyer's remorse.
The Real Estate Witch study found that 73% of homeowners have regrets about their home purchase. Of those with regrets, more than one-quarter (26%) say their home requires too much maintenance — making it the most common home-buying regret.
8. A portion of homeowners can't even afford basic home maintenance
For some homeowners, times are tough enough that they can't afford even basic home maintenance.
In fact, 1 in 7 (14%) homeowners say they can't afford basic maintenance, a percentage which may continue rising with inflation and news of layoffs.
9. Owning a fixer-upper can be a nightmare
Home remodeling TV shows can make carpentry look like fun. But in real life, owning a fixer-upper is anything but glamorous. About 1 in 4 Americans surveyed (26%) say owning a home negatively affects their mental health.
The costs and challenges of significant repairs don't help — fixer-upper owners are 67% more likely than other homeowners to say their house has negatively affected their mental health.
10. Almost every homeowner performs some maintenance on their home
If you're in the market for a home, you're likely to hear the term "as is," which means a home that is move-in ready. But buying a home "as is" still requires maintenance work.
In the Real Estate Witch study, 97% of homeowners report performing at least some maintenance work on their home, which means there's practically no way around upkeep.
11. Some maintenance tasks are far more common than others
Homeowners are much more likely to face certain maintenance tasks than others. For example, 55% of homeowners have had to complete painting or staining work. The most common forms of maintenance are:
Painting and/or staining (55%)
Plumbing (e.g., leaky faucet) (48%)
Major appliance replacement (42%)
Water heater issues (39%)
Roof issues (37%)
Electrical issues (36%)
Major appliance repair (32%)
HVAC issues (e.g., furnace/air conditioning) (31%)
Gutter issues (27%)
Deck repair (25%)
Sewer/water line issues (20%)
Homeownership may be part of the American dream, but spending the time and money to paint, fix the roof, clean the gutters, or replace the dishwasher has some homeowners wishing they were more selective in the home-buying process.
Related articles