Here's good news for homebuyers struggling to save for a down payment: Mortgage giant Fannie Mae has expanded the "Bank of Mom and Dad" to include many new people who can help buyers afford a mortgage.
These tax-free gifts can now come from:
Any relative
Domestic partner
Fiancee
Former relative
Godparent
Relative of a domestic partner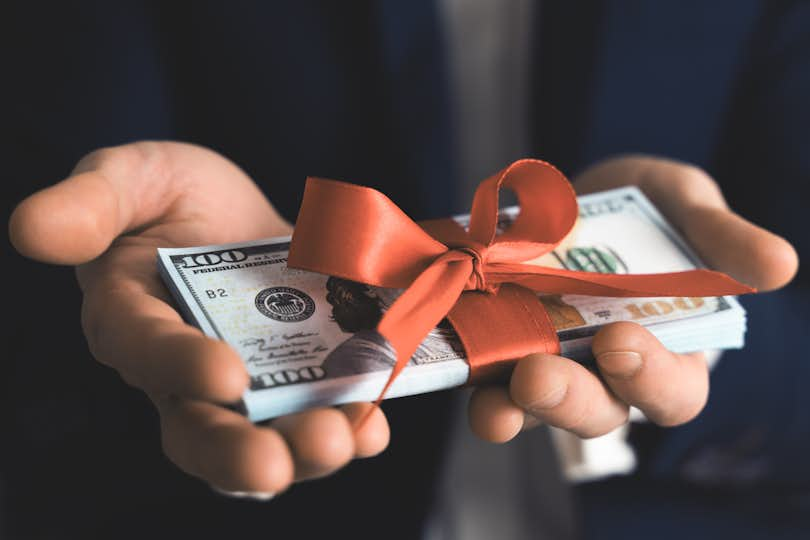 Before this change, Fannie Mae permitted gifts from a much narrower group: the borrower's spouse, child, or another dependent, or a relative by blood, marriage, adoption, or legal guardianship.
As always, the lender requires that the donor provide a letter. It should include:
Donor's name, address, and phone number
Borrowers' name, address, and phone number
Donor's relationship to the borrower
Amount and date of the gift
A statement saying that no repayment is necessary.
Donors can't be affiliated with the home builder, a developer of a home, the real estate agent, or any affiliated party to the transaction. (The law would consider that "inducement.")
Yes, home developers and lenders can give you "seller help," but that's for the closing costs and prepaid fees only. You have to raise funds for the down payment yourself or with the help of a government agency, non-profit or employer for down payment grants.
Fannie Mae's move comes as buyers face a triple threat of rising home prices, interest rates, and inflation. Last week the average 30-year mortgage rate hit 6%, its highest since the 2008 housing crisis and more than double from a year ago.
Raising the necessary 3% or more for a down payment is a challenge in good times, and even harder in times of inflation. But there are ways to buy a home even in these difficult times.
You might turn to down payment assistance programs, penalty-free loans and withdrawals from 401ks and IRAs, and now gifts from a wider pool of people. They can help you build up the necessary cash to pay for a down payment, rate buy-down or longer rate lock.
Fannie Mae's action is especially significant due to its size and influence in the mortgage market. Fannie Mae buys mortgages from banks and resells them on the capital markets, freeing up banks by taking the loans off their books and allowing them to make more loans.
Related articles